New York City
Jessica Tisch fined by conflicts of interest board
The former DoITT commissioner has said that she wants to stay in government service.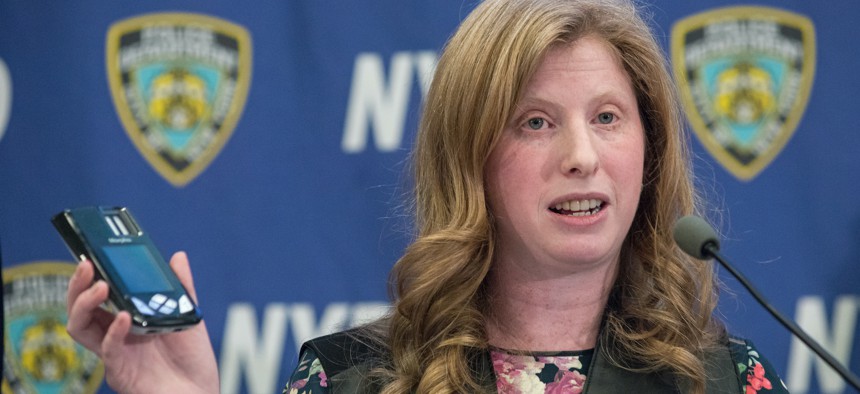 If you're a high-ranking government official, you've got to be careful about who you loan money to. Jessica Tisch, the former commissioner of the New York City Department of Information Technology and Telecommunications, was fined $2,000 by the Conflicts of Interest Board because she loaned a friend $75,000 to help pay for law school – and then later supervised and obtained a promotion for that friend while the loan was still outstanding. 
The Conflicts of Interest Board adopted a $2,000 fine against Tisch after an OATH administrative law judge recommended it last May, finding that Tisch violated a section of the City Charter that states that, "No public servant shall use or attempt to use his or her official position as a public servant to obtain any financial gain, contract, license, privilege or other private or personal advantage, direct or indirect, for the public servant or any person or firm associated with the public servant." The OATH judge stated, however, that she did not believe Tisch intentionally violated the law. 
The case dates back to 2013, when Tisch made the first of three payments to a friend and former colleague from the New York City Police Department. At the time, Tisch was still working for the NYPD, where she led the information technology bureau. The friend did not work at the department at the time the loans were made but was re-hired at the NYPD in a bureau separate from Tisch's in 2015. 
In 2017, Tisch requested that her friend be transferred to the information technology bureau, and that's when the trouble started. The employee was temporarily transferred and a few months later Tisch sought and obtained a title change and 12% raise for them as the employee took on a new workload – all while the loans were still outstanding. Tisch said that she never intended to collect on the loans but they were officially characterized as loans on her annual financial disclosures. By obtaining a benefit – the title change and raise – for someone who she had a financial relationship with, Tisch violated the city's conflicts law. The OATH judge found, however, that Tisch didn't obtain a "wrongful benefit" for the employee and dismissed a second charge of entering into a financial relationship with a superior or subordinate, because the loans were made before Tisch and the friend worked together. 
"I helped someone in a difficult financial spot pay for grad school," Tisch said in a statement emailed to City & State. "I'm pleased that an independent OATH judge found this was a minor technical issue, and that I had no intention of violating city rules."
Tisch left the NYPD when she was appointed by then-Mayor Bill de Blasio as commissioner of the Department of Information Technology and Telecommunications in 2019, holding the additional title of the city's chief information officer. She stepped down from that role in early January, but she has said that she intends to continue working for the city. That may include a role in Mayor Eric Adams' administration.
A number of high-level positions in the Adams administration are still unfilled, including commissioner of the Department of Sanitation – a role that Tisch is rumored to be interested in. The position would mark a step up from leading DoITT, a mid-sized and now reorganized city agency, to the nearly 10,000-person sanitation department.
Tisch declined to comment on those rumors. Adams' spokesperson Fabien Levy told City & State that the administration does not comment on pending appointments and that no appointments are confirmed until they are formally announced. 
The current sanitation commissioner, Edward Grayson, has been in the post since 2020. Grayson is a 23-year veteran of sanitation and would be a popular pick within the department to stay on as commissioner, according to one person familiar with conversations at the department.