Heard Around Town
Alexandria Ocasio-Cortez avoids a primary – after raising $10.2 million.
Everyone wanted to take down AOC in 2020. This year, it's quieter.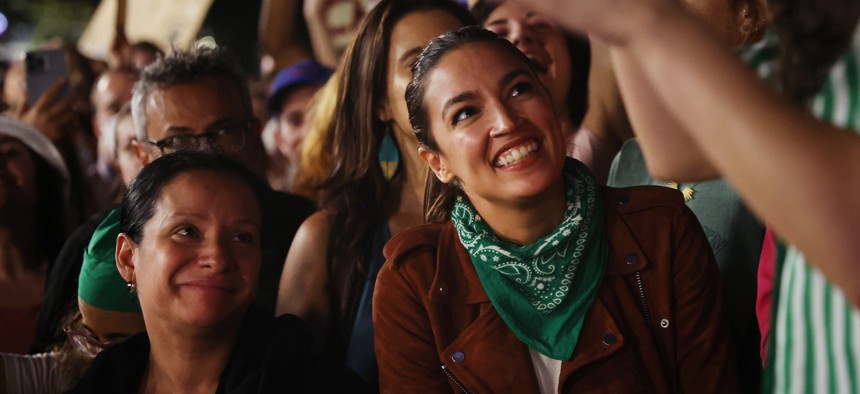 Ever heard of Rep. Alexandria Ocasio-Cortez? The bartender-turned-Congress member-turned-celebrity faces almost zero friction on the way to reelection this season. That's quite a change from the 2020 cycle, when she faced a spirited primary challenge from moderate newscaster Michelle Caruso-Cabrera, not to mention an abandoned run from former Council Member Fernando Cabrera – who now works for Mayor Eric Adams. On the GOP side last time, a veritable clown car of Republicans prepped to run, many of whom raised hundreds of thousands of dollars slamming the socialist to a national audience. Most failed to make the ballot, and the GOP coalesced around teacher and former police officer John Cummings, who raised $11.2 million… on his way to a 72%-27% loss. This year? Crickets from Democrats, who apparently see AOC and her eye-popping $10.2 million fundraising haul as unbeatable. On the GOP side this time, Cuban American anti-socialist Desi Cuellar and small business owner Tina Forte are battling it out – though both give home addresses outside the district. Neither responded to a request for comment – and neither did Ocasio-Cortez – but why talk? The Bronx-Queens district has become even bluer than before, with 79% of voters choosing Biden over Trump in 2020.