News & Politics
Asylum-seeker camp opens, NYC wrestles with housing crisis and Cuomo's podcast begins
Rounding up the week's political news.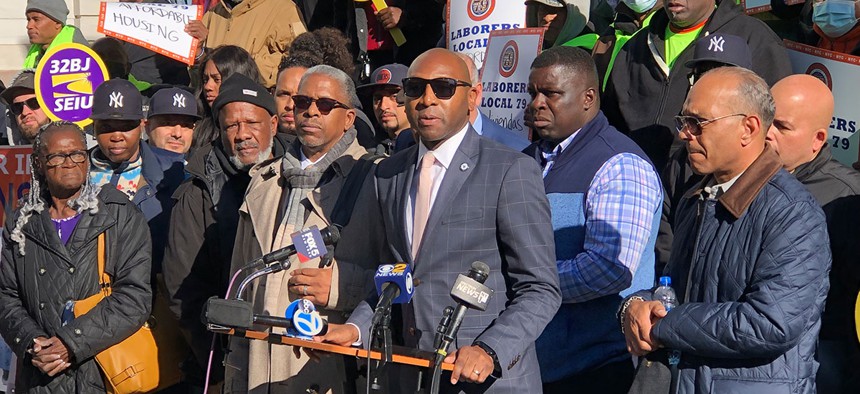 Gov. Kathy Hochul's campaign must be a bustling place to work at the moment. Back to back polls this week showed Republican Rep. Lee Zeldin creeping up, even to within 4 points of her, according to Quinnipiac University. Siena had her 17-point lead shrinking to 11 points as voters nationwide worry about inflation, and President Joe Biden's approval ratings remain low. Even if you take the polls with a grain of salt, it's certainly not good news for Hochul, who has been hammering reproductive rights as a cornerstone of her campaign. She does have a massive fundraising advantage, having raised more than $11 million in the most recent July to October filing, compared to Zeldin's $6.4 million. She insisted she's taking nothing for granted in her first general election after a year as New York's first female governor.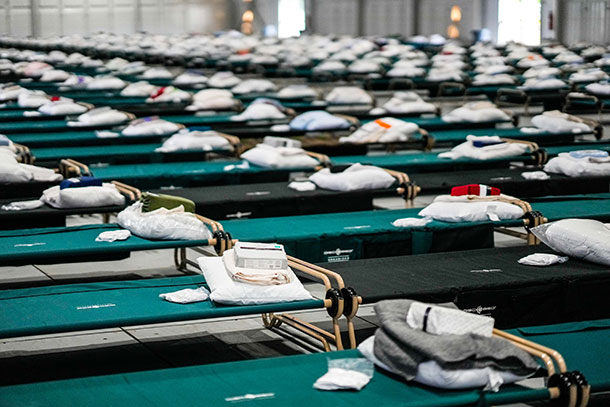 Migrant shelter opens
After starting to build in the Bronx's Orchard Beach, then changing course and moving to Randall's Island in the middle of the East River, New York City Mayor Eric Adams' administration unveiled a completed tent shelter complex for incoming migrants. The site has the capacity to house 500 adult men to start, but only a couple people arrived on opening day. The mayor said the city will likely spend more than $1 billion on housing asylum-seekers from the southern border, which now number more than 20,000, before the end of the fiscal year.
COVID-19 rates up
It wouldn't be fall in our new post-pandemic reality without an uptick in COVID-19 cases, and test positivity rates are starting to increase in some areas of New York City. According to city data, neighborhoods including Manhattan's Hell's Kitchen, Brooklyn's East New York, Queens' Richmond Hill and Staten Island's Great Kills had seven-day positivity rates of more than 15%. The Centers for Disease Control and Prevention warned of two new variants: BQ.1 and BQ.1.1, which now make up 16% of cases nationwide. At the same time, the newest omicron booster, which was made available beginning in September, has not been very popular. Only about 363,000 New Yorkers had received the new shots as of Oct. 12.
Vacant apartment stockpile
Can you hear it? That faint whisper? That's the sound of the wind blowing through 88,830 empty rent-stabilized apartments in New York City. You know, the place where more than half of renters are considered rent-burdened, meaning more than a third of their paycheck goes to pay for housing. The City unearthed city and state documents showing the eye-popping number of affordable homes without tenants as of 2021. Advocates said those apartments were being kept off the market intentionally to raise prices. What's more, the number of rent-stabilized apartments continues to shrink. The City reported there were 927,753 units in 2019, and that was down to 857,791 in 2021.
A podcast is born
Former Gov. Andrew Cuomo, climbing back into the public eye with his characteristic determination, dropped the first episode of his new podcast "As A Matter Of Fact … ." Cuomo, who resigned in 2021 after multiple former staffers accused him of sexual harassment, interviewed former Trump Communications Director Anthony Scaramucci. The former governor and the ill-fated presidential spokesperson, neither of whom is currently in public service, lamented political polarization and gridlock.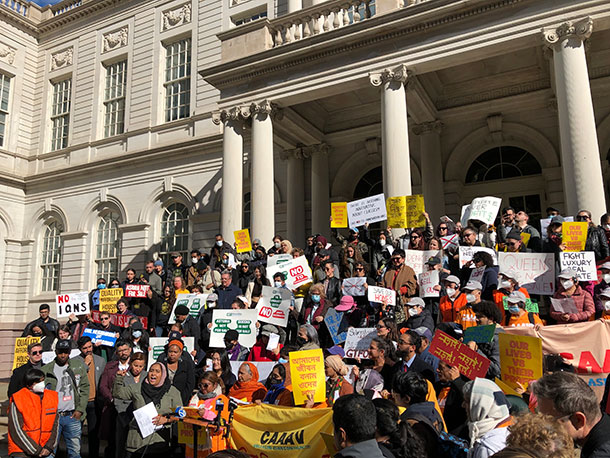 Innovation QNS fight
A proposed Queens housing complex is the latest in a long line of developments to face opposition from the local New York City Council member. The Innovation QNS development would be huge, transforming whole city blocks currently used for parking and large retail stores in Astoria with 12 new towers and about 3,000 new apartments. Council Member Julie Won said she won't support it because there weren't enough affordable units included in the plan, even after the developers promised to make 40% of the apartments affordable. The proposal has support from Adams and Queens Borough President Donovan Richards, and Richards and Won debated the issue at a testy City Council hearing on Wednesday following dueling rallies.