Heard Around Town
Peter Abbate is fundraising – but doesn't think he'll run again
The outgoing senator lost his Brooklyn seat to Lester Chang, who is facing residency questions from Assembly Democrats.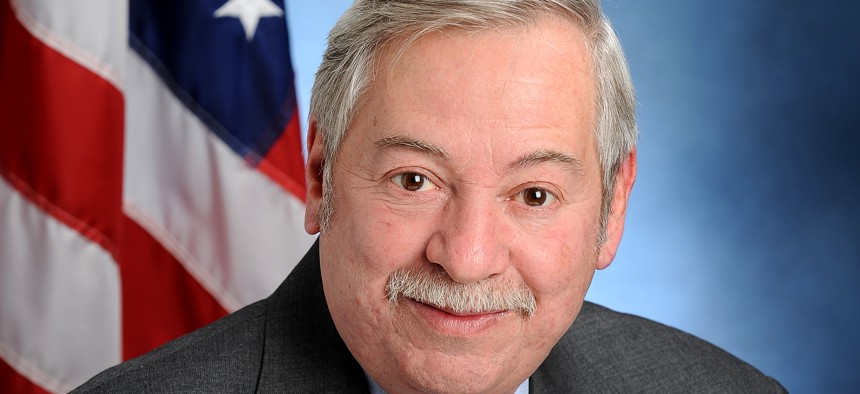 Outgoing Assembly Member Peter Abbate doesn't think he'd run again for office, even if the Republican who beat him, Lester Chang, were barred from taking office because he might not have lived in Brooklyn for long enough. The Assembly is preparing to vote against seating Chang, NY1 reported Wednesday, which could lead to a special election.But that isn't stopping Abbate from holding a fundraiser at the New York State Public Employee Conference convention in Puerto Rico this weekend – even though he already has nearly $1 million in his campaign account. Abbate, who chairs the Committee on Governmental Employees, explained to City & State he holds a fundraiser at the conference every year, and this was scheduled before he lost reelection. So he doesn't expect much of a party this year. "I'll sit around with two or three people and probably return the checks or give them to other candidates," he said.  
He expects to have more than $700,000 left in his campaign account after the latest filing. "You can do nice things in the community that I won't have state grants for," he said. "Nonprofits, buy a table at their dinner."
Abbate has his eyes on some future campaigns though. He's expected to support City Council candidate Wai Yee Chan in the newly drawn City Council District 43, which has a majority Asian population, and oppose Susan Zhuang, backed by Assembly Member Bill Colton, who Abbate accused of making a deal with Republicans. "He sold south Brooklyn out," Abbate said. And if the new Assembly redistricting process puts his home in a district against Colton, he might even consider running. 
Abbate is one of the several southern Brooklyn incumbent Democrats who lost to Republicans in this month's election. But the 36-year incumbent has a decidedly zen attitude about leaving office. "I'm fine," Abbate told City & State when asked about his departure earlier this month.
So why didn't Abbate spend more on his own race, with so much money in the bank? "I spent over $300,000," he said. "There comes a point you can't spend it all. I did five mailings, we did phone calls, we had canvassers out there." Abbate said that even with that, he saw the writing on the wall. "I thought it was going to be OK until the last month or so. "Being out in the street you just saw the anger in the people." But he feels good about the race he ran, and has something else to be proud of: "My chief of staff became a senator!" Abbate said, about state Senator-elect Iwen Chu. "That's my greatest contribution to the Chinese community."