LaSalle rejected, Adams flies south, abortion pills now in NYC clinics
Rounding up the week's political news.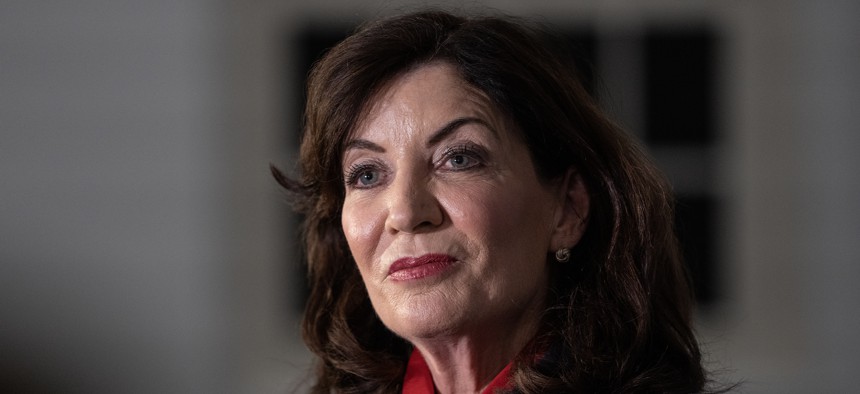 Is this a dream? Rep. George Santos seems to be our "Inception"-style totem. If Leonardo DiCaprio's top keeps spinning, it's a dream. If Santos keeps on grifting, we are still stuck in a very sad alternate dimension. Surely, he couldn't both falsely claim to have lost four employees in a mass shooting hate crime and allegedly steal $3000 from the dying dog of a homeless veteran? Reality simply couldn't support that level of chaos right? Right??? 
Hector LaSalle nomination "is lost" 
Big crowd in Albany to support the nomination of LaSalle to chief judge pic.twitter.com/uPex9b3691

— Rebecca C. Lewis (@_rebeccaclewis) January 18, 2023
After a five-hour hearing, members of the state Senate Judiciary Committee made the unprecedented move of rejecting the governor's nominee for chief judge of the state Court of Appeals. Hector LaSalle, a former prosecutor who would have been the first Latino chief judge, received only two "yes" votes from the committee, both from Democrats. Ten Democrats voted no, and one Democrat and six Republicans voted to advance LaSalle "without recommendation." The hearing followed several tense weeks of debate after progressive groups came out loudly against LaSalle for a series of decisions they deemed too conservative. Gov. Kathy Hochul has remained steadfast in her support of LaSalle, organizing a press conference with members of Congress and prominent Latino leaders ahead of Wednesday's hearing. Hochul has said she is considering legal action and LaSalle did not get a fair shake, but state Senate Majority Leader Andrea Stewart-Cousins has said she stands by the committee's verdict.
Eric Adams goes south 
New York City Mayor Eric Adams visited the southern border to continue to call attention to the influx of migrants and asylum-seekers, and call for aid from the federal government to house, feed and serve people who end up in New York. Some 40,000 people have arrived in New York City since Adams has been mayor, a number he says has been overwhelming. Adams said "Our cities are being undermined," according to The New York Times, as he called for the federal government to foot the entire bill to care for migrants. City Comptroller Brad Lander criticized the trip and the rhetoric, saying it made immigrants seem like "a problem."
Abortion medication coming to more clinics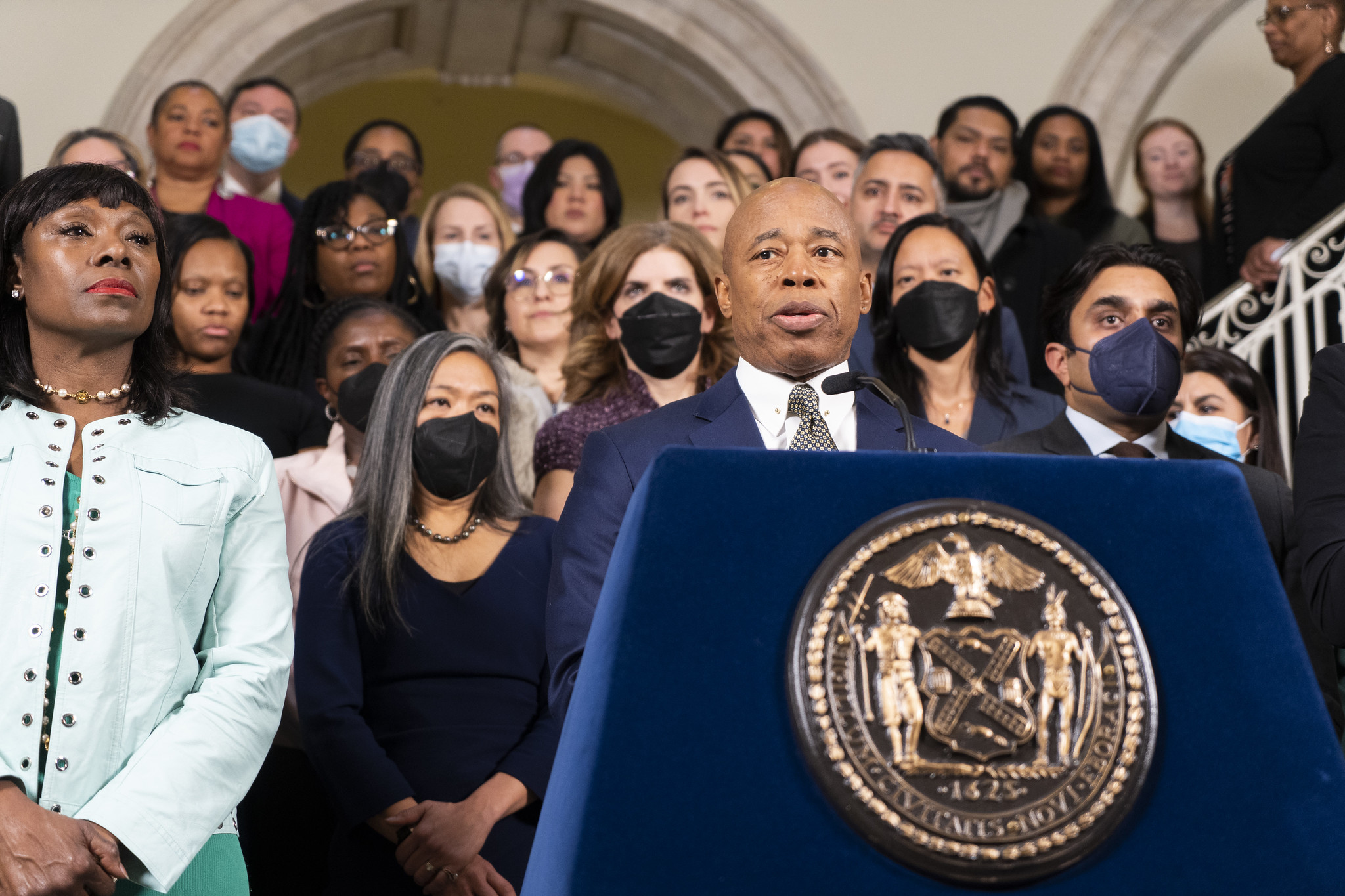 New York City will begin paying for abortion medications to be provided at four city clinics in the Bronx, Manhattan and Queens, the mayor announced last week as part of an initiative to improve women's health care. The medications are already available in the city's 11 public hospitals. With an emphasis on breaking the silence around vaginas, periods, menopause and more, the mayor noted that women statistically are diagnosed with an illness later than men, and that vaginal conditions are misdiagnosed the majority of the time.