Campaigns & Elections
Races to watch in 2023 for the New York City Council
A way-too-early preview of some of the hottest primaries.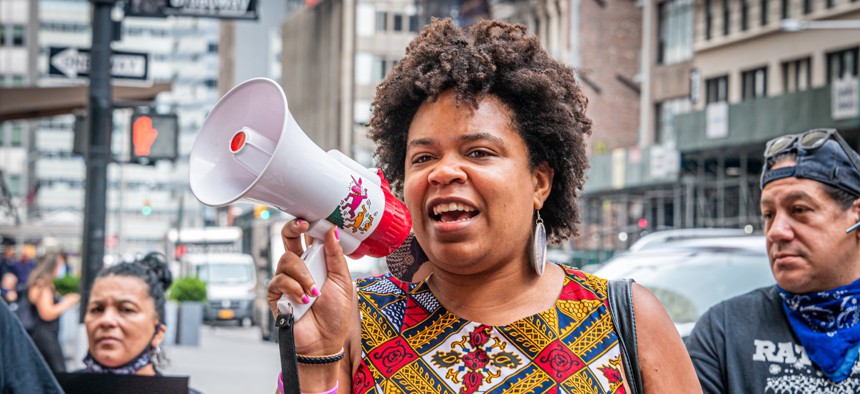 With a new year underway, New York City Council members are gearing up for another primary season just two years after the previous one, thanks to a redistricting process that shuffled the district lines. Many council members will first face a primary on June 27 and then the general election on Nov. 7. And while the majority of the 51 members are unlikely to face much in the way of competitive challengers, a smaller number are poised to potentially face dramatic contests this summer. And it's possible other opportunities will open in the months ahead if incumbents decide not to run for reelection. Eighty candidates have registered with the New York City Campaign Finance Board as of Dec. 29. Here are a few of the big primary races to watch.
Brooklyn's District 47, Republican primary
New York City Council Member Ari Kagan drew no shortage of ire from his colleagues when he announced in early December that he'd be switching to the Republican Party, claiming that Democrats have moved too far left. While the most dramatic showdown probably won't come until November when Kagan and fellow Brooklyn Council Member Justin Brannan could go head to head, Kagan still may face at least one serious challenger in the Republican primary. Michael Ragusa, a former New York City Fire Department emergency medical technician and civil servant endorsed by former Mayor Rudy Giuliani, is also running for the southern Brooklyn district.
Manhattan's District 9, Democratic primary
First-term Council Member Kristin Richardson Jordan currently faces perhaps the most competitive upcoming primary race of any incumbent. It's a crowded field – several high-profile challengers have announced their candidacies, including Assembly Member Al Taylor, criminal justice advocate Yusef Salaam of the Exonerated Five and Assembly Member Inez Dickens. Many see Richardson Jordan, a Black socialist who unseated Bill Perkins in 2021 with a narrow 114-vote margin, as vulnerable given the opposition she faces from mainstream Democrats and the backlash over some of the controversial positions she has taken, such as her opposition to the One45 mixed-use project.
Staten Island's District 49, Democratic primary 
While defending her North Shore seat for the first time, Council Member Kamillah Hanks, chair of the Public Safety Committee, will once again go up against Amoy Barnes two years after defeating her and a slate of other candidates. Barnes, a community advocate, came in second of the nine candidates with 43.1% in the final round of ranked choice voting to Hanks' 56.9%. With Hanks having made progress on many of the goals she set, such as her focus on the revitalization of the North Shore waterfront, she'll probably hold on to the seat. Still, a rematch between the two longtime community advocates is likely to prove interesting.
Brooklyn's District 43, Democratic primary 
The new District 43 was structured to capture an Asian American majority for the first time in a Brooklyn council seat by encompassing communities in parts of Sunset Park, Dyker Heights, Bensonhurst and Gravesend. With the incumbents who had once represented parts of the new district running elsewhere, the community will have the opportunity to elect a new candidate of their choice. So far, three people have filed to run in the Democratic primary: Wai Yee Chan, executive director of Homecrest Community Services and a former staffer for Council Member Justin Brannan, Susan Zhuang, chief of staff to Assembly Member William Colton, and Stanley Ng, a longtime education activist.
2023 general election races to watch
With southern Brooklyn seemingly shifting more conservative, Brannan could face another tough race in the general election in District 47. A competitive rematch will likely also play out in District 19 in northeastern Queens, between Council Member Vickie Paladino and Tony Avella, a former Democratic state senator and council member. While no Republicans have registered to run in District 43 yet, that race could also be close if a strong candidate emerges. First-year Council Member Marjorie Velázquez could also be vulnerable in the Bronx's District 13 given the growing Republican presence in the area. While the district still has a large Democratic enrollment advantage, Republican New York City mayoral candidate Curtis Sliwa triumphed there in 2021, and the Republican gubernatorial candidate Rep. Lee Zeldin seized 47% of the vote in November.
Powered By
NEXT STORY: NYC politicians back nurses on first day of strike