This Week's Headline
NY mourns Tyre Nichols, Hochul unveils budget proposal and vetoes the Grieving Families Act
Rounding up the week's political news.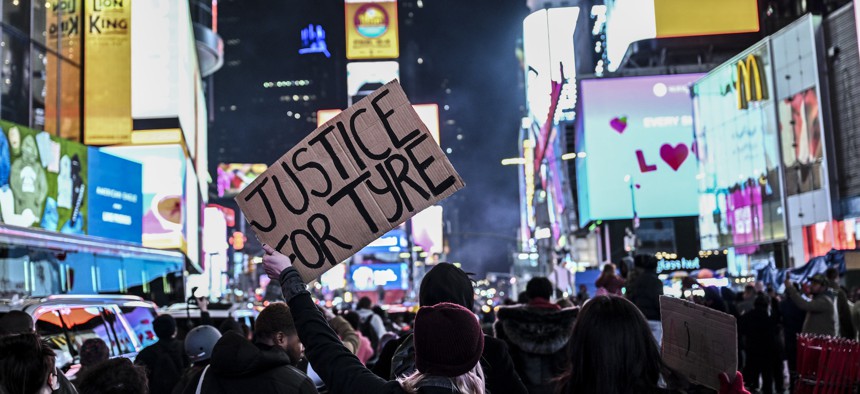 In some ways it's been a very good week for the Metropolitan Transportation Authority (a proposed bailout from an impending fiscal cliff, more funding, ect., ect.), but one gaffe is nearly impossible to overlook – literally. Take a stroll in the newly opened Grand Central Madison terminal and you just might see it. Etched in the stone lining of one of the walls, there's a typo of famed artist Georgia O'Keeffe's name beside her quote "One can't paint New York as it is, but rather as it is felt." The MTA's response when reporters reached out about the missing F? "We clearly f-ed this one up." Read on for more of this week's biggest headlines.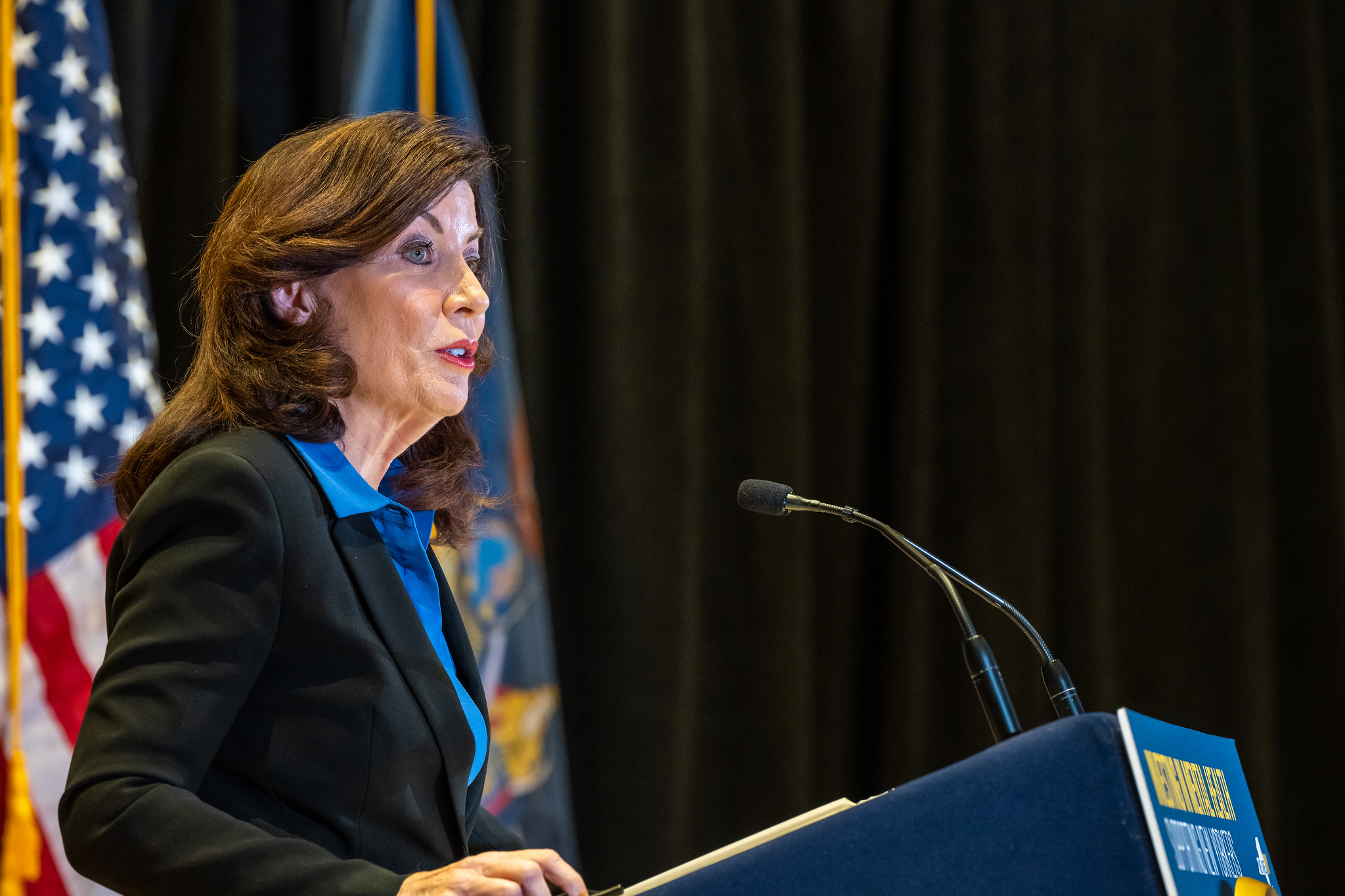 Hochul budget 
On the heels of a major political defeat from the state Senate when the Judiciary Committee rejected her chief judge nominee, Gov. Kathy Hochul unveiled her $227 billion executive budget proposal on Feb. 1. If all is approved, there would be no income tax raises and the state would still invest in housing, criminal justice and mental health care. More specifically, the governor plans to invest $1 billion in New York City's asylum-seeker crisis as well as help the MTA cover its nearly $3 billion budget cap by raising payroll taxes on some downstate businesses and by using revenue from three casinos planned for the city.  Negotiations have only just kicked off between the governor and state legislators and the process is likely to only further highlight the power struggle between Hochul, a moderate Democrat, and more progressive Democrats in the state Senate that rejected her chief judge nominee. 
A dignified place
A group of single male migrants, working with community organizers, bucked the city's plan to relocate them from a midtown hotel to a new shelter at the Brooklyn Cruise Terminal. Instead of heading to the new temporary shelter at the beginning of the week, they hunkered down in tents outside of the hotel, expressing concerns that the Red Hook warehouse was inhumane, cold and inhospitable while protesting for better conditions. According to city leaders, the center is heated and provides the same resources as the other humanitarian relief centers in New York City. "We deserve a dignified place," one man said to another, while debating whether to move to the barrack-style facility, The City reported. They stayed camped out for several days until the New York City Police Department and sanitation workers swept the migrants and their makeshift encampment away late Feb. 1, reticketing some who wished to go elsewhere and moving others to the new shelter location.
Grieving Families Act 
Lawmakers' hopes of overhauling the state's 175-year-old wrongful death laws were foiled when Hochul formally vetoed legislation to do so despite its broad bipartisan support and strong support from impacted families. The bill, first introduced in 1994, would have allowed families to receive financial compensation for emotional loss in instances of wrongful deaths, rather than simply collecting monetary losses tied to the death. Hochul's veto came just two weeks after legislators delivered her a significant loss by rejecting her nominee for the state's chief judge position. One of the bill's lead sponsors, Brad Hoylman-Sigal, also happens to be the Judiciary Committee's chair. While Hochul made no mention of the political loss in her statement explaining her veto, many have speculated that the actions may be at least somewhat linked. Backlash to her veto was fierce. The legislation has a long, passionate history – victims' advocates have been pushing for the Grieving Families Act for nearly three decades.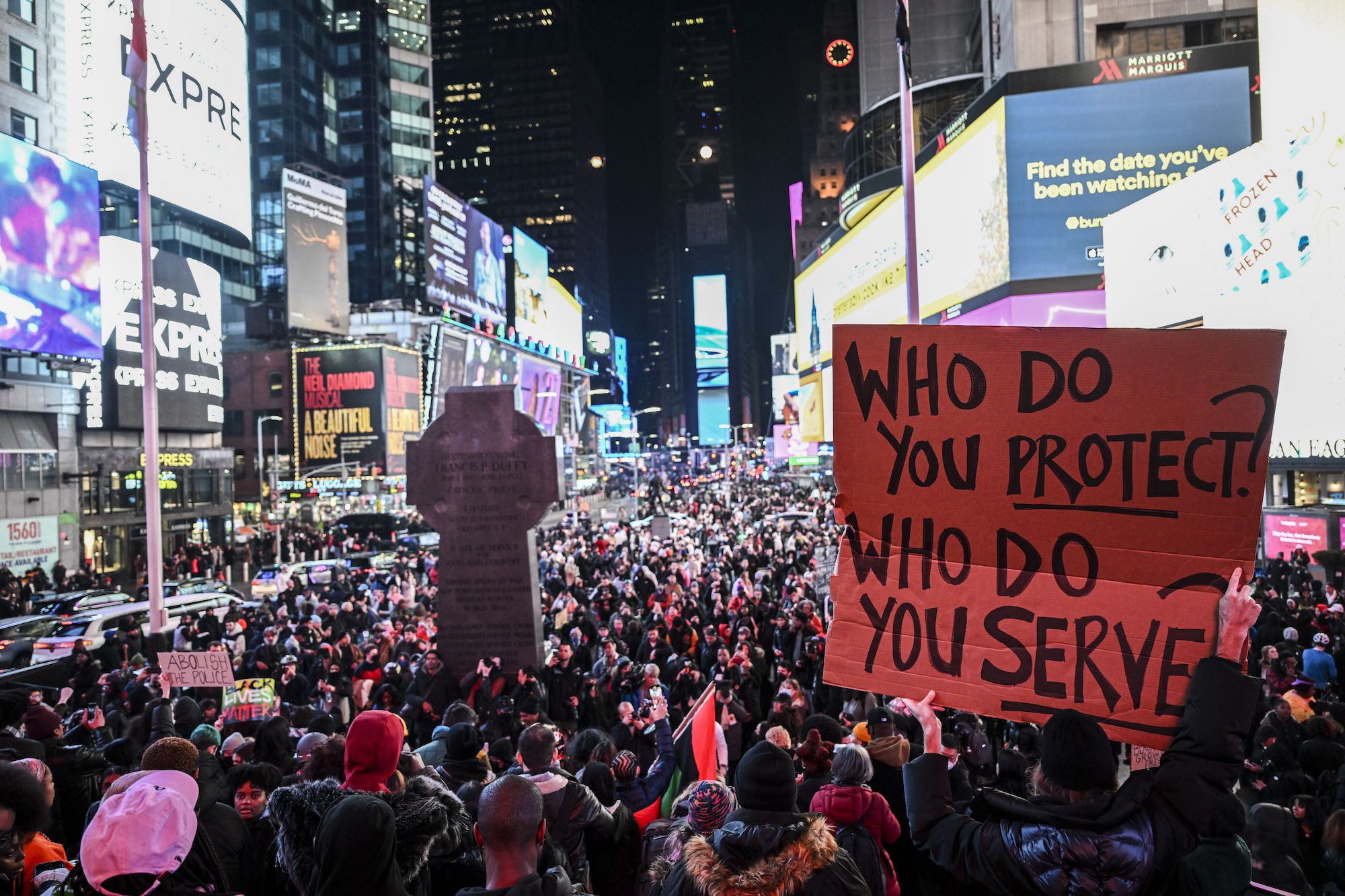 Tyre Nichols aftermath
As preparations were made for Tyre Nichols to be laid to rest, New Yorkers reeled from the loss of the 29-year-old Black father who was fatally beaten in Memphis by five police officers. Protests against police brutality broke out over the weekend after body camera and surveillance footage of the beating sparked a surge of fury and grief. New York civil-rights leader the Rev. Al Sharpton spoke at Nichols' funeral, delivering a stirring eulogy about him and condemning the officers who took his life. New York City Mayor Eric Adams, a retired police captain, has also been vocal, saying he's been personally hurt by the action of the officers charged with murder, who are all Black. Three additional cops and the medical first responders are also being investigated. Adams said he'd always believed that diversifying police departments would help prevent police brutality and that law enforcement should recruit the "best and brightest" to become police officers.