Heard Around Town
Andy King ordered back on the ballot for Bronx City Council race
Once expelled from the City Council, King is trying to win back his old seat, in spite of term limit laws.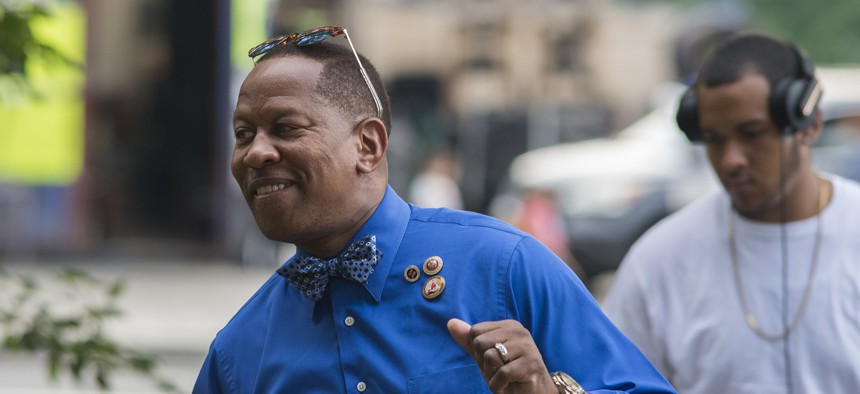 Former New York City Council Member Andy King is back on the ballot – term limits be damned.
King was expelled from the City Council in 2020 after the council's Standards and Ethics Committee found he harassed staff, took a $2,000 kickback from an aide and ignored the council's previous sanctions. He's trying to get back on the council, challenging Council Member Kevin Riley in the June Democratic primary for his old District 12 seat in the northeastern Bronx.
King was initially kicked off the ballot by the city Board of Elections, Campaign Confidential reported Wednesday, since the law clearly says if a member is "removed from office," that still counts as a full term – meaning King couldn't run again until 2025. But King's lawyers Ali Najmi and Laurence Laufer argued that "expulsion" is not "removal," as the two have different meanings in the City Charter. Manhattan Supreme Court Justice Lucy Billings agreed, and ordered Thursday that King can run after all.
The Board of Elections immediately appealed the ruling, meaning King's place on the ballot isn't entirely secured yet. The lawyer representing Allison Simpson, who challenged King's petitions, didn't immediately respond to a request for comment.
This story was updated with comment from the Board of Elections.
Powered By
NEXT STORY: After criticism, Hochul tries to clarify comments on subway killing