Campaign Confidential
Not stringing him along: Nadler tells Stringer he's running for reelection
Rep. Jerry Nadler, 75 years old, says he's running again in 2024, despite what a whole lot of potential candidates may hope.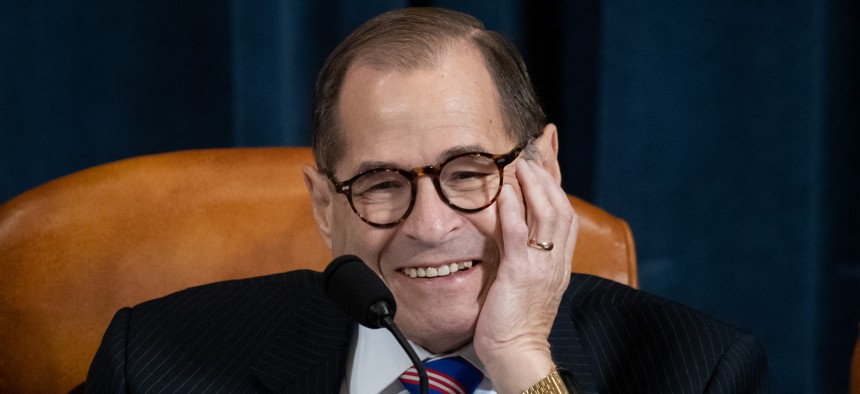 This story is from the Campaign Confidential newsletter, relaunched for 2023. Want it in your inbox? Sign up here. And check out the whole email here.
Rep. Jerry Nadler and former New York City Comptroller Scott Stringer got dinner with their wives, Joyce Miller and Elyse Buxbaum, earlier this year at Dagon on the Upper West Side. And a source tells Campaign Confidential that Nadler made it clear that he is planning to run for reelection in 2024. Stringer is fully supportive of the decision, and expects to run for another office in the future, after the resolution of his ongoing lawsuit.
So the wannabes may need to stand down this election cycle. Stringer has been close with Nadler for decades and has always been considered a possible heir to the seat, but gaming out who wants the seat when the 75-year-old Nadler's time in Congress is done is a popular political parlor game between 14th Street and and 96th Street. But for now? The story is the same as always: "He's running," said Nadler consigliere Rob Gottheim. "He wouldn't have run a race where we spent more than $2 million and not run for reelection again."