Campaign Confidential
Key New York City Council primaries aren't decided yet.
Which Democrat will try to unseat Vickie Paladino in November? Are we about to witness the rise of Heshy Tischler?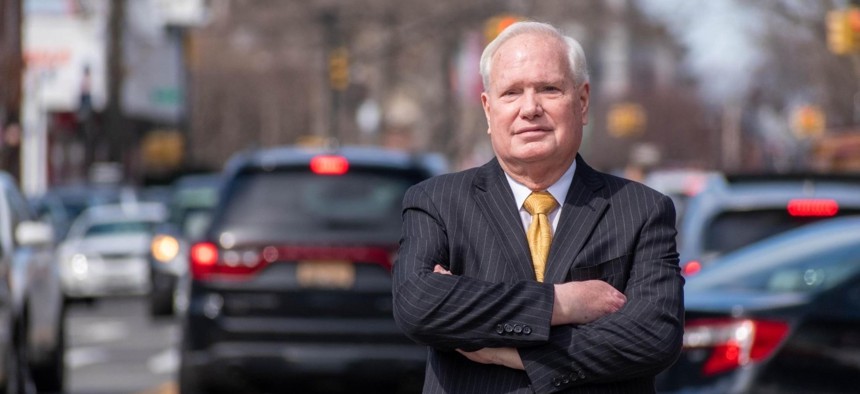 Who's going to take on Republican New York City Council Member Vickie Paladino in November? The Democratic primary in District 19 will come down to ranked choice voting – which the Board of Elections will run on July 5 – with former City Council Member Tony Avella holding a slight election night lead in number one ranked votes, with 39% to Christopher Bae's 37% and Paul Graziano's 24%. Avella has been here before, and he held steady when RCV was run in the 2021 primary. But with just 124 votes separating Avella and Bae, an assistant district attorney, things could change in northeastern Queens. The general was close enough in 2021 that Avella didn't concede to Paladino for more than a week. And Avella thinks he'll get a second chance at beating her. "The results are in, and we are confident that we will prevail when the ranked-choice voting process is over," he said in an emailed statement Tuesday night. "As we wait for the final results, we will continue our work to ensure Vickie Paladino is defeated this November." 
Things are tight in three Republican primaries too. Council Member Kalman Yeger already has the Democratic and Conservative lines in the general election for District 44 in Borough Park and Midwood, but he's going to have a hell of a headache – and will have to work – if the notorious Heshy Tischler upsets him to win the Republican primary. Yeger is up just 20 votes, but in the super low turnout primary in a district dominated by Orthodox Jewish voters, that's good for 51% to Tischler's 48%. Why worry? Yeger is a registered Democrat, and a district leader, but when he ran uncontested in 2021, he got 54% on the Republican line and 36% on the Democratic line.
In the newly drawn Asian opportunity seat, District 43, Ying Tan is up just 28 votes on Vito LaBella – meaning Tan might have to start looking for real estate in the district and move in from Queens. That's expected to be a tight general election too, centered on Bensonhurst, with Democratic primary winner Susan Zhuang saying she's got conservative values. 
And in the vicious Republican primary in District 13 in the East Bronx, Kristy Marmorato is feeling confident, up 48% to 44% over George Havranek, but with just 74 votes separating them – and some of Samantha Zherka's 144 votes to be distributed in RCV – it ain't over yet, for the chance to take on Council Member Marjorie Velázquez.