Campaign Confidential
Source of New Rochelle mayoral candidate's contributions revealed as local real estate executives
The Westchester County Democratic Committee initially didn't disclose its donations, leading to a monetary mystery.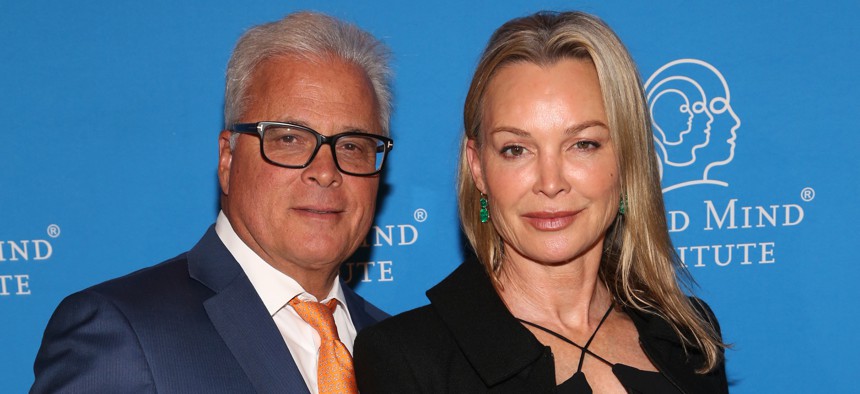 This is an updated version of a story from the Campaign Confidential newsletter, relaunched for 2023. Want it in your inbox? Sign up here. And check out the whole email here.
The Westchester Democratic County Committee transferred $60,000 to Yadira Ramos-Herbert's New Rochelle mayoral campaign – but nobody knew where the county party got that money, since they hadn't filed a financial disclosure since last July. 
City & State highlighted that missing filing back in March, as one of many delinquent committees, but now it's the source of local scandal, thanks to seriously in-depth reporting by New Roc citizen Robert Cox. That $60,000 more than doubled the $48,000 that Ramos-Herbert, a New Rochelle City Council member, raised directly, and it only grew the financial gap between her and Democratic primary opponent Damon Maher, a county legislator, who had brought in less than $9,000 and reported that he's nearly $3,000 in debt. 
"Nobody is trying to hide anything. We disclosed this contribution immediately," said Ramos-Herbert spokesperson Scott Berlin. "This is just strong support from the county party of the endorsed candidate in a historic race where the first woman and person of color will be the mayor of New Rochelle."
That's true on the candidate's part, but the issue is that the county organization didn't disclose its latest contributions until Friday, June 9, two weeks after the May 26 pre-primary deadline. That filing showed the county party receiving a $50,000 donation from real estate developer Louis Cappelli. His Cappelli Organization business partners, Peter Palazzo, Bruce Berg, Paul Slaney, Michael Cappelli and Andrew Attara, all pitched in another $10,000 each. The result was that one real estate firm, which is in the midst of building a high rise in New Rochelle, was effectively able to give $100,000 to the county organization. And the Westchester Dems could pass that donation through to a mayoral candidate, since political parties aren't subject to the same lower donation limits of individual donors. 
All of this is big money in a city with a population of 82,000 (so, less than half a New York City Council district, which hover around 175,000 people). 
Ramos-Herbert told The Journal News on June 9 that she didn't know Cappelli had given. While Westchester County Democratic Committee Chair Suzanne Berger told the outlet that "Mr. Cappelli is a longtime supporter of WCDC and its efforts to elect qualified Democrats."
Last week, before the county party belatedly filed its disclosure, Berger declined to tell City & State who had donated to the party. Why has the party been so late in filing? "No malintent."