Campaign Confidential
Women of color running for mayor in Westchester's biggest cities
"You develop an instant kinship" among candidates in Yonkers, New Rochelle and Mount Vernon.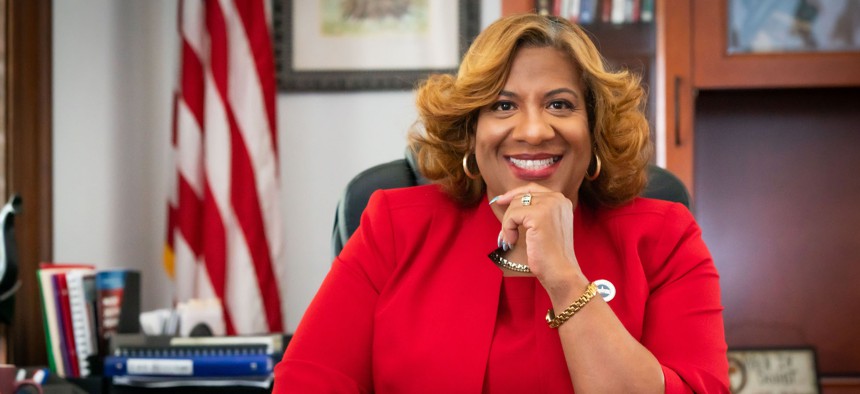 This story is from the Campaign Confidential newsletter, relaunched for 2023. Want it in your inbox? Sign up here. And check out the whole email here.
Four women of color are running in Democratic primaries for mayor in Westchester County's three biggest cities, hoping to better represent the suburbs' diversifying population.
Mount Vernon Mayor Shawyn Patterson-Howard is running for reelection, hoping to show stability in a city that saw its last elected mayor plead guilty to stealing campaign funds. She was the first Black woman to be elected mayor in the county back in 2019 and is now in a rematch against André Wallace, who briefly served as mayor before Patterson-Howard.
In New Rochelle, Yadira Ramos-Herbert is weathering a minor scandal over the county party looking like it was trying to hide some big real estate donations to her campaign – which just served to highlight the level of support she has, ranging from the outgoing mayor to unions to Rep. Jamaal Bowman and the Working Families Party. Her opponent, Westchester County Legislator Damon Maher, who is white, has few to no endorsements, and barely any cash. Ramos-Herbert, an attorney and City Council member, is Afro Latina and proud of how much housing has been built in New Rochelle. "It's a really exciting time to think of the suburbs," she said, with people moving in and pushing "for a progressive, more diverse representation for leadership."
Diverse representation is what Corazón Pineda-Isaac, who's also Dominican and Afro Latino, is pushing for in Yonkers. But in New York's third largest city, "diverse" also means anyone whose last name isn't Spano. Mayor Mike Spano, who is white, has pulled a double Bloomberg and had his term limits overturned twice to let him keep running. He's got at least 14 family members on the city payroll, and other family members lobby for clients with business before the city. Pineda-Isaac is a Yonkers City Council member and a progressive with WFP backing, and she said about her run: "It's more than just who dislikes Mayor Spano. It's also about who has seen my work and who has continued to support me." She highlighted helping to repurpose an old church into a community center with after-school programs. Also running is Margaret Fountain-Coleman, who is Black, and a Yonkers public school teacher. Both Spano challengers have a tough race, and limited resources. He's got half a million dollars on hand, while they each have less than $15,000.
But Pineda-Isaac has felt support from the other women of color running in the nearby cities. "We have seen each other on the trail at certain events, and we're always very encouraging of one another because we understand the value and importance of each of our races," she said. Ramos-Herbert agreed. "I'm close with all of them," she said. "By nature of being an elected official and woman of color you develop an instant kinship, a sisterhood."