Heard Around Town
Prince William gets canceled on by Eric Adams
The Prince of Wales was to meet with the mayor during his latest visit to New York City, but instead settled for greeting FDNY Commissioner Laura Kavanagh at a Lower Manhattan firehouse.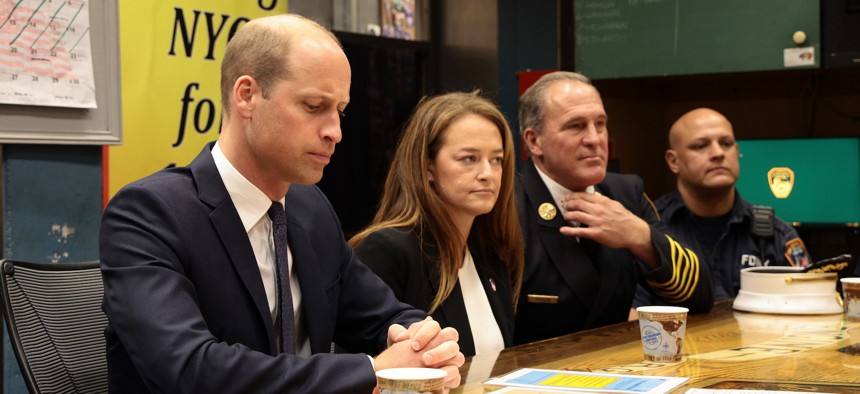 Mayor Eric Adams quickly scheduled – and then 30 minutes later canceled – an appearance with Prince William Tuesday afternoon, causing a royal pain for any New Yorkers who rushed over to see Adams cross paths with the heir apparent. 
Of course, most of the crowd outside the Lower Manhattan firehouse wasn't there to see Adams, but to catch a glimpse of the Prince of Wales. A sizable crowd and some British press gathered around the portion of Liberty Street shut down for William's visit. And while Hizzoner didn't show, FDNY Commissioner Laura Kavanagh was there to greet the prince at the firehouse, which is across the street from the 9/11 Memorial.
William's New York City tour coincides with the United Nations General Assembly and Climate Week. He already paid a visit to an oyster reef restoration project on Governors Island.
Representatives for Adams did not immediately respond to a request for comment about why Adams' appearance with Prince William was so quickly scheduled and then canceled. Maybe it's no great loss; if we had to pick one royal to watch Adams pal around with, it'd be Prince Harry.