2023 elections
2023 Suffolk County executive general election results
Republicans completed their takeover of Long Island's major elected offices.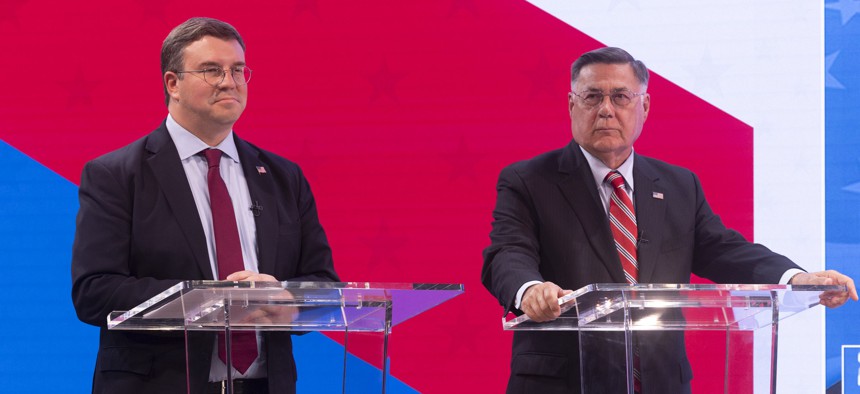 On the East End of Long Island, Republican Ed Romaine, a longtime local politician and current town of Brookhaven supervisor, defeated businessperson and former state and federal prosecutor Democrat Dave Calone for Suffolk County executive. He will replace term-limited Executive Steve Bellone, one of the last Democrats to hold a major seat on Long Island. Although local issues around wastewater management and clean water have emerged as a key point of contention, Romaine and Calone have also focused on crime and public safety, issues that aided Republican victories on Long Island and in other New York City suburbs the past two years. Now, ahead of competitive congressional races on Long Island that could help determine control of the House, the race for Suffolk County executive offers an early look into the attitudes of key suburban voters.
Suffolk County Executive results
Ed Romaine (R): 57.12%
Dave Calone (D): 42.75%
778 out of 1,057 election districts reported
Powered By
NEXT STORY: Why isn't Eric Adams endorsing many City Council candidates?