Power Lists
The 2021 New York City Labor Power 100
The union leaders and labor advocates defending the city's workers.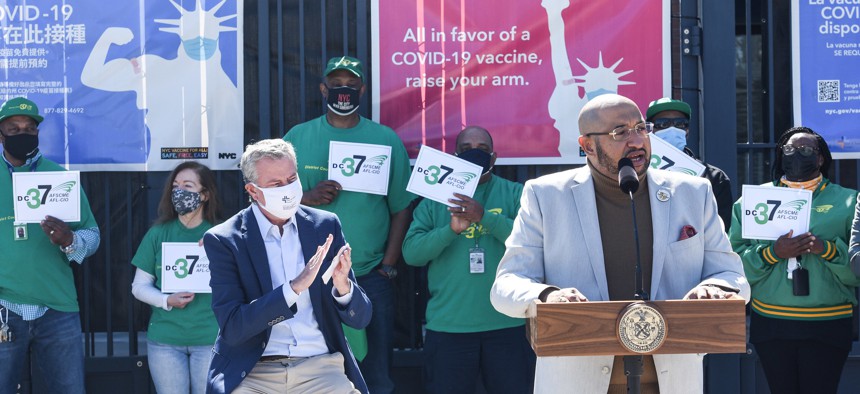 Richard Trumka's death last month marked a symbolic turning point for America's labor movement. The third-generation coal miner, who led the AFL-CIO for 12 years, had long planned to pass the baton to his No. 2, Liz Shuler, and shortly after Trumka's death, she became the first woman to lead the 12.5 million-member labor federation. Succeeding Shuler is Fred Redmond, the chair of the AFL-CIO Task Force on Racial Justice that launched last year. He is now the first Black person to serve as the AFL-CIO's secretary-treasurer.
"Liz Shuler offers both strength and stability to our movement," American Federation of Teachers President Randi Weingarten, herself a trailblazer as the first openly gay person to lead a national labor union, said in a statement. "As the largest member of the federation, the AFT is proud to support Liz to fulfill the remainder of Richard Trumka's term as AFL-CIO president." 
In New York – where both Trumka and Shuler have been familiar faces – the labor movement is undergoing a similar shift, with more women and people of color filling important leadership roles. City & State's New York City Labor Power 100 – researched and written in partnership with journalist Trevor Boyer – features the union chiefs, political staffers, worker rights advocates, activists, attorneys and others who make up the ever-evolving labor movement in the city.
Powered By
NEXT STORY: New York State Top 50 Lobbyists 2021