Power of Diversity
The 2021 Power of Diversity: Latino 100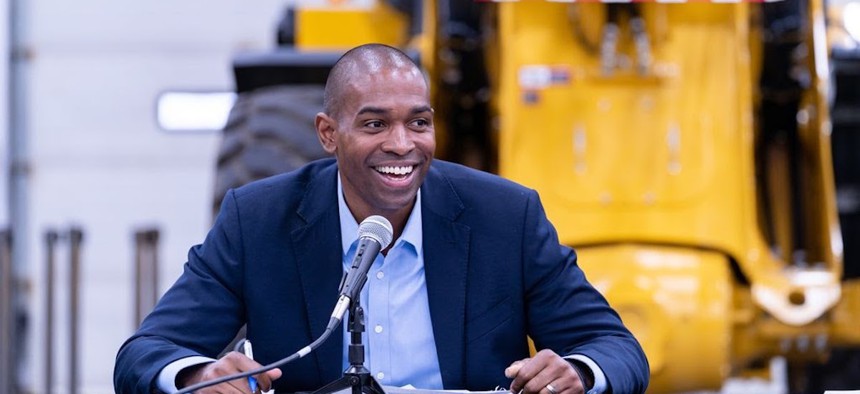 Latinos are a rising force in U.S. politics. The growing demographic makes up nearly a fifth of the population both in the country as a whole and in New York, while constituting 30% of New York City's residents. Although New York has yet to elect a Hispanic governor, mayor or U.S. senator, one of the state's most prominent politicians is Rep. Alexandria Ocasio-Cortez, a Latina, and she has been floated as a candidate for all three posts. 
Of course, Latinos are not a monolith. While President Joe Biden won the Hispanic vote, much has been made of the small but significant gains made by former President Donald Trump in the 2020 election. Even in New York City, Rep. Nicole Malliotakis, a Staten Islander of Cuban and Greek heritage, acts as a counterweight to progressives like Ocasio-Cortez. And while Puerto Ricans and Dominican Americans are the largest nationalities in New York City's Latino population, New Yorkers hail from many other Latin American countries as well.
To mark Hispanic Heritage Month, City & State is publishing its latest Power of Diversity: Latino 100. The list, compiled in partnership with journalist Gabriel Arana, highlights the most influential Latinos who are serving in public office, running businesses, leading nonprofits and advocating for policy changes in New York. Roughly half of the list is made up of those with Puerto Rican heritage, and around a quarter are Dominican American, with at least a handful of individuals from Cuba and Colombia and nearly a dozen other countries of origin represented as well.
Correction: An earlier version of this post incorrectly stated that New York City Council Member Carlina Rivera's bill expanding access to contraceptives had passed. She has introduced it but it has not passed.
Powered By
NEXT STORY: The Western New York Power 100