The 2022 New York City Power 100
The political players thriving in a new era.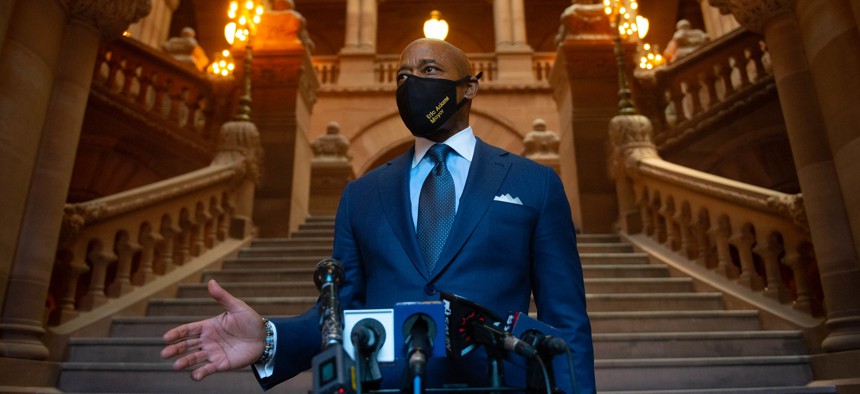 Change is afoot in New York City. The rise of Mayor Eric Adams marks a return to the political center, with his tougher line on crime, embrace of the city's business class and hiring of advisers and commissioners from across the ideological spectrum. In Albany, which has the final say over countless policies governing the five boroughs, Gov. Kathy Hochul has quickly consolidated power following the downfall of her predecessor. And while progressives failed to install one of their own at City Hall, they did propel New York City Comptroller Brad Lander into office while also playing a key role in electing the first female majority in the New York City Council.
City & State's New York City Power 100 – written in partnership with journalist Aaron Short – identifies the political leaders whose fortunes have been favored through these times of transition. Nearly a third of the people in the 2022 edition of this ranking are making their debut, including politicians elected to new offices as well as members of the administration and allies of City Hall who are capitalizing on the changing political order. The list also identifies veteran lawmakers, seasoned lobbyists, longtime labor leaders and other influential players who continue to shape the direction of New York City.
Correction: An earlier version of this post incorrectly stated that Adolfo Carrión Jr. oversees the New York City Housing Authority. This post has also been updated to remove the incorrect statement that David Banks had led a charter school.
NEXT STORY: The 2022 New York State Labor Power 100