Opinion
New York needs a plasma pipeline
Recovered COVID-19 patients can donate blood that helps to fight the virus. Let's pay them to do it.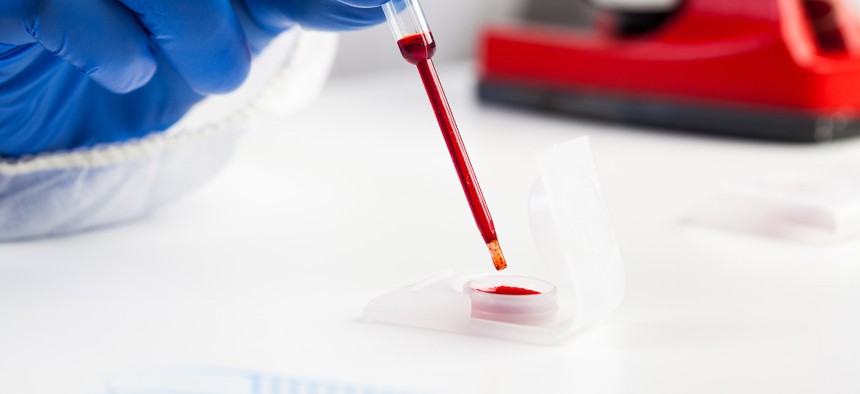 Sometimes there are potential solutions to vexing problems right before our noses – but we can't see them because we're not focusing our vision properly. And that might be the case right now with an overlooked treatment for the new coronavirus that could help save lives: convalescent plasma infusions.
In the fifth month of a global pandemic and economic calamity that is unprecedented in recent history, New Yorkers have grown accustomed to news so grim that 230 deaths from COVID-19 in the state in one day is considered a cause for celebration. We only get cloudy visions of the future, filtered through the lenses of imperfect and sometimes politically conflicted elected leaders.
In part, that's because we haven't yet developed and begun deploying a vaccine or treatment that's known to be effective. The highly touted antiviral drug Remdesivir was found to shorten median recovery time for COVID-19 patients from 15 days to 11 days in a clinical study. Its efficacy in minimizing deaths from COVID-19, however, was negligible. Vaccines are being developed at a breakneck pace around the world, but even the most optimistic view holds that one of those won't be ready for widespread use before early 2021 – which feels like eons in socially distanced, economically damaged Covid Time.
And yet antibody-rich plasma infusions are a promising therapeutic treatment that doesn't seem to garner headlines like Remdesivir or hydroxychloroquine. The blood of people who recover from COVID-19 contains antibodies to immunize against future infections. These antibodies can be transfused to those suffering from the virus as a way to jump-start and bolster their immune system in fighting the disease. Although we need to wait for the results of double-blind studies comparing the benefits of convalescent plasma infusions to a placebo to really know how effective the treatment is, a clinical trial at UC San Francisco is expected to begin within weeks because the anecdotal evidence is positive. 
In Long Island last week, a middle-aged man who was gravely ill for one month with COVID-19 made a miraculous recovery after getting a convalescent plasma infusion. "Once they gave that to me in the ICU, all of my numbers within 24 hours started going from 'you were saying (goodbye)' to 'welcome back, '" the recovered patient, Scott Cohen, told NBC 4 New York. 
The principle of using donated blood from people who have recuperated from a virus is not new. It has existed since the late 1800s and was used throughout the 20th century, including in treating serious viral illnesses like measles and mumps. But like so many things related to COVID-19 thus far, its use and effectiveness has been overshadowed by the multiple negative story lines that flood the news each day.
In the Milwaukee Journal Sentinel on April 28, there was a headline that caught my eye: "Anecdotal evidence is overwhelmingly positive: Nearly 2,600 patients in US have been treated with plasma." 
"We are quite encouraged by the results we've seen," Dr. William Hartman of the University of Wisconsin told the Journal Sentinel. "Nationally, what we are hearing is that it seems to be a very safe treatment."
I recently discussed this with a close friend who is a doctor at Montefiore Hospital in the Bronx. Like so many doctors and health care workers, she was an early coronavirus patient. After a week-long bout of extreme fatigue and other mild symptoms, she recuperated fully at home and decided to donate blood as soon as the appropriate window from convalescence to donation ended. When the results came back, she was told that her blood was rich with antibodies, making her plasma prime material to help others. Even though people are generally prohibited from donating blood more than once a month, she was asked to come back the following week to make a donation.
Studies have shown that those who have recovered from COVID-19 have different degrees of antibodies in their blood and therefore not all blood donors are equal. The more antibodies that can be infused after this plasma extraction, the greater likelihood that the recipient can make a strong recovery from their own illness.
Thus, it seems logical that New York should now launch the largest blood donation drive in history. With the state Department of Health recently finding that 21% of 1,300 New York City residents tested positive for antibodies, there could be a potential donor pool of 1.7 million people in just the five boroughs. If even 5% of those people have the strong antibody concentration exhibited by my friend, then that's 85,000 potential donors each week who can help the tens of thousands of people currently hospitalized in New York. As more people recover and become eligible donors – and if everyone pays this forward – we will have enough plasma to not just cure the many that are ill today, but to bank enough plasma for the fall, when there may be another spike of cases in New York.
That clearly would take a massive effort to obtain the proper equipment and staffing and to conduct a public information campaign. It would require an all-out effort to get blood banks, labs, hospitals and medical professionals coordinated to start a plasma pipeline.
Some creative public policy making might be needed too: The state should offer a $500 tax credit to everyone who has healed from the virus and then donates their blood to be used for this plasma therapy. For those who have rich antibody concentrations in their blood, an additional $250 tax credit could be awarded each time they donate. Within weeks, we could be well on our way to creating a plasma pipeline that can speed up recovery and minimize deaths. It's potentially a game changer for the vulnerable population in New York and could bring down mortality rates that have seen more than 25,000 New Yorkers perish in this crisis.
New York needs, as former President Barack Obama once said, the "fierce urgency of now" to get this project off the ground.