Opinion
Opinion: Closing Rikers is the joke of the decade
There's no way Rikers will be replaced by four borough-based jails by 2027. So let's reform Rikers instead.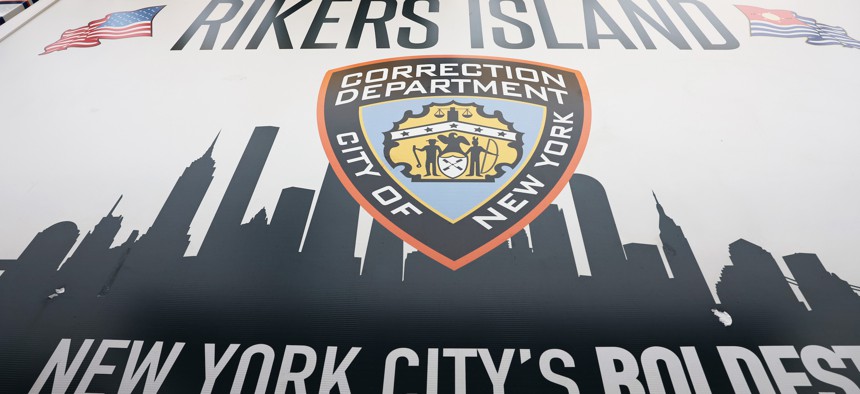 From 2019 to 2023, former Mayor Bill de Blasio and incumbent Mayor Eric Adams, along with the City Council, have spent more than a billion dollars of taxpayers' money for new programming including housing, mental health care, violence prevention programs and alternatives to incarceration. Since its inception and throughout the process, this has been a billion-dollar dream come true for some. But not for Black and brown communities. 
Led by former City Council Speaker Corey Johnson and incumbent Speaker Adrienne Adams, members of the City Council have passed laws to close Rikers that were not based on facts but on fear, lies, deception and political expediency. The Close Rikers law was arbitrary, fiscally irresponsible, morally questionable and legally unenforceable. 
They promised to move the jails closer to Black and brown neighborhoods, reduce recidivism and lower the jail population. The jails never made it. The recidivism rate remains as high as the national average, and the jail population continues to grow. The count of detainees at Rikers and New York City jails stood above 6000 at the end of June 2023, surpassing the capacity of the new borough jails, which can only house 3300 people. (To be clear, we should have borough-based jails, but only if they are connected to the courts.)
According to New York City Comptroller Brad Lander: "The city won't meet its 2027 deadline for closing Rikers Island and building four new jails." Those four new jails are part of the city's $8.7 billion plan (now estimated to cost over $13 billion) to close Rikers, which was launched in 2019 by de Blasio. "If you're asking me, do I think we are on the timeline to close Rikers in 2027, I'll have to tell you no. We are not on the timeline to close Rikers in 2027, either in the trajectory of the number of people being held there or in the speed with which the new facilities are being built," Lander said last year. Yet he still supports the plan, which is undoubtedly fiscally irresponsible. 
According to Mayor Adams: "The law calls for the jails to be closed. We're going to follow that law." The mayor said the city has to start exploring an alternative to the current plan. "We have to have a Plan B because those who created Plan A, that I inherited, obviously didn't," he said. But despite being halfway through his term, Mayor Adams has not come up with a Plan B and is still following Plan A. This means that the next mayor will have to deal with the consequences, and the taxpayers will continue to bear the burden of billions of dollars wasted with no results. 
We proposed a Plan B that involves staying on Rikers and sharing it with LaGuardia Airport. Why not keep the jail on Rikers and transform it into a beacon, showing the rest of the world how reducing recidivism, rehabilitation, and ending generational incarceration can look if done correctly? It is worth noting similar advancements were made on Roosevelt Island over 70 years ago, back when it was still known as Blackwell Island. We turned the tarnished island and ruins of dilapidated jail facilities, mental asylums, and alehouses into today's Roosevelt Island. New York City is no stranger to these kinds of advancements.
We are New York City! If China could build skyscrapers in six months and the United Arab Emirates could build entire cities like Dubai in the desert, why is it that America can't build a 100-acre campus-style facility on Rikers and lease the remaining 320 acres to expand LaGuardia Airport? Rebuilding and reimagining Rikers will do more to reduce recidivism and rehabilitate the incarcerated than four new borough-based jails could ever offer. By treating criminal justice and jail reform as an investment in social and economic development, New York City could turn Rikers into a beacon for the rest of the world. This would be an investment in "the communities" of one of the most powerful cities in the world.
Elias Husamudeen is the former president of the New York City Correction Officers Benevolent Association. He is also the founder of the Eli-Global Reform Foundation, a coalition of like-minded partners that support jail and prison reform at every stage of the process.
Powered By
NEXT STORY: Opinion: Eric Adams has failed. It's time for a federal receiver to take over at Rikers