Winners & Losers
This week's biggest Winners & Losers
Who's up and who's down this week?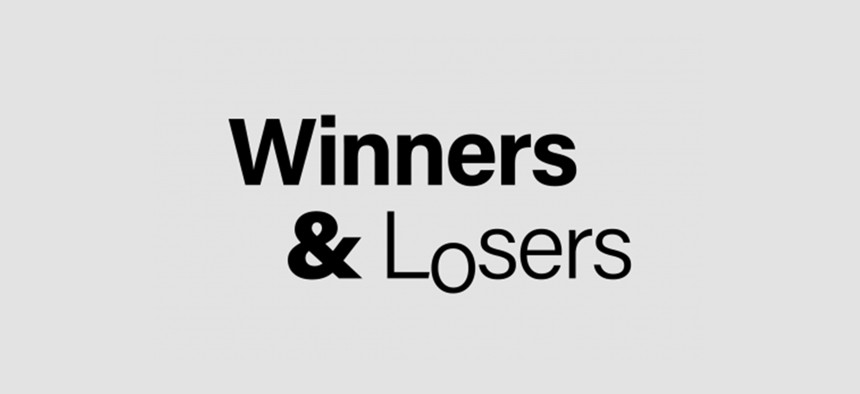 This week a great blue heron swallowed a waterlogged rat in Central Park, and all we can think about is what this omen means for New York politics. Does the bird represent Kathy Hochul, and then the rat of corruption symbolizes business as usual in Albany? What does it mean that the bird is eating the rat? Is Hochul conquering the vermin-infested swamp of the state capital by devouring the rodent, or will its toxicity remain in her avian gut, and that's why Larry Schwartz is still on the MTA Board?
WINNERS:
Jen Metzger & Adam W. Perry -
After losing reelection for the State Senate, Jen Metzger hit the jack — pot. She's on a high now, after being appointed by Majority Leader Andrea Stewart-Cousins to the Cannabis Control Board, which is tasked with the rollout of New York City's weed market and plants a seed if she wants to run again. Adam W. Perry, a Buffalonian and partner at Hodgson Russ LLP, will also join the board as Assembly Speaker Carl Heastie's appointee. Welcome both to New York's most powerful smoking circle.
Karines Reyes & Michael Gianaris -
It's one win after another for this lawmaking duo. A few weeks after getting their hotel-to-affordable-housing bill signed into law, Gianaris and Reyes finally got their legislation requiring workplace safety rules in response to COVID-19 implemented. The so-called NY HERO Act has been toothless despite having been signed into law months ago. But the state Department of Health has finally taken the next steps needed for the law's protections to finally go into effect. Hochul announced the news not long after Labor Day, which gave Gianaris the added bonus of actually being able to show up to a press conference held by New York's governor. As he put it with a laugh: "So this is what this room looks like."
Byron Brown -
The embattled Buffalo mayor somehow convinced a federal judge to back his efforts to get on the November ballot despite missing a key deadline. An appeal is in the works, but it sure looks like Brown has some fight left in him after pulling a Bart Simpson and losing the Democratic mayoral primary to socialist candidate India Walton. What a change from before! The once debate-reluctant Brown is even accepting invitations to go one-on-one against Walton. Keep it up Mr. Mayor and maybe enough voters will forget about the whole sore loser thing.
LOSERS:
Joe Percoco & Alain Kaloyeros -
While many who were in Andrew Cuomo's circle are facing consequences for their involvement in the ex-governor's newest scandals, it doesn't seem like his past acquaintances from scandals past are faring much better. Former top Cuomo aide Joe Percoco and former SUNY Polytechnic President Alain Kaloyeros had their hopes of freedom dashed by the federal Court of Appeals when a panel of judges upheld their corruption convictions. In Kaloyeros' case, that also means he needs to actually start his 3 1/2-year prison sentence now. That's the way the "ziti" crumbles, so it would seem.
Alphonso David -
The Human Rights Campaign just got a little bit smaller. (Ex)-president Alphonso David was ousted from the country's largest LGBTQ advocacy group on Monday for his involvement in advising Cuomo on how to handle his now-infamous sexual assault allegations. David did not take his removal too well, taking to Twitter to tell his followers to "expect a legal challenge." Talk about being a sore loser.
Time's Up -
High turnover rates are never a good look, especially when your entire board decides to resign. Well, that was the case this week when the entire board of Time's Up, a nonprofit dedicated to combating workplace harassment, chose to step down earlier this week. The board members' decision to resign follows the resignation of the organization's CEO Tina Tchen and the Time's Up Legal Defense Fund chair Roberta Kaplan, who also were discovered to have advised Cuomo over his sexual harassment allegations. Guess it's time to go recruiting for this organization with all those board openings to fill.