Policy
Legal experts warn Hochul's proposal would change definition of bail
Could New York be on the brink of upending decades of law around pretrial detention?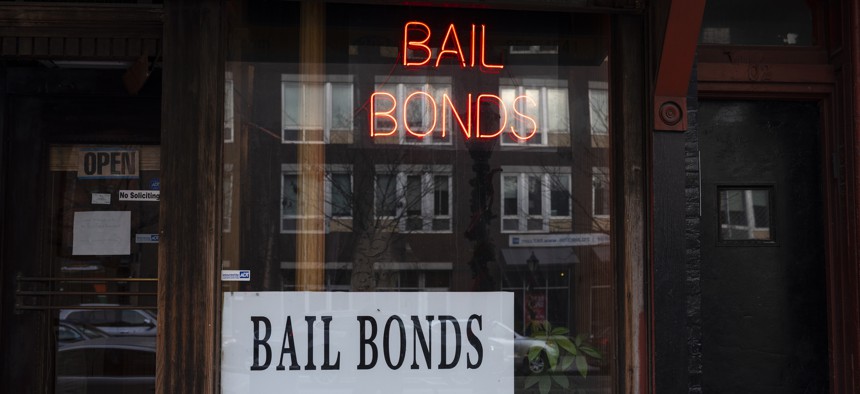 As Gov. Kathy Hochul doubles down on her proposal to further roll back the landmark 2019 bail reforms as part of the state budget, law professors and public defenders are ringing the alarm bells over what they say would fundamentally change the purpose of bail in New York. While Hochul has framed her pitch as merely removing the "least restrictive" standard for judges to follow when setting bail, criminal justice reform advocates say the proposal also intentionally omits language that defines bail as a tool that is solely used to ensure that a suspect returns for subsequent court hearings, a decades-old definition that sets New York apart from every other state in the country.
Prior to the 2019 reforms, New York's bail law had last been changed in 1971, when lawmakers approved a previous round of progressive reforms. Although some wanted to include a "dangerousness" standard as part of bail consideration, which would have allowed judges to set monetary bail for suspects based on whether the judges thought that they were dangerous, the Legislature ultimately rejected the idea. Instead, they codified the standard that pretrial monetary conditions could only be set to make sure that someone returns. "The Governor now seeks to undo that norm and threaten the liberty of those she is elected to govern by completely removing the standards guarding against the carefully limited exception," reads a recently released letter opposing the bail changes signed by over 100 law professors. 
Between 1971 and 2019, the statute for setting bail stated that "the court must consider the kind and degree of control or restriction that is necessary to secure his court attendance when required." The 2019 reforms modified that slightly, adding what's become known as the "least restrictive" standard: "the court in all cases, unless otherwise provided by law, must impose the least restrictive kind and degree of control or restriction that is necessary to secure the principal's return to court when required." 
Hochul's budget proposal would create a new class of offenses that are subject to a different standard. The language that has been in place for decades would still exist under Hochul's proposal – but only for low-level offenses that are already ineligible for bail or remand. It's in keeping with her pledge that her changes would not affect low-level alleged offenders who are not facing violent felony charges. 
Under Hochul's proposal, bail-eligible offenses – largely violent felonies – would be covered by a new section of the criminal procedure law. And that law would not include the "least restrictive" standard or the language defining the purpose of bail. That would let judges set bail for any reason they wanted, not just to ensure that people return to court. "The governor is attempting to solve a political problem with a nonsensical policy change, removing a Civil Rights Era legal standard in the bail law and replacing it with nothing," Bronx Defenders Policy Counsel Eli Northrup told City & State. "While she talks about her bail proposal as a simple fix to remove the 'least restrictive means' standard in the bail law, those who have actually read the proposal understand that it goes far beyond that." Echoing the arguments made by the law professors in their letter to the governor and legislative leaders, Northrup said that the change would lead to greater confusion and more pretrial detention.
When asked why she proposed changing the state's decades-old definition of bail, a spokesperson for the governor referred back to numerous previous statements from the governor defending her bail proposal, including from a press conference held last week on her public safety agenda. During that press conference, Hochul said that her administration is "not incarcerating people for low level crimes or criminalizing poverty, but giving judges the discretion necessary to ensure public safety." The spokesperson did not respond to a follow up question regarding the specific concerns raised by the law professors and public defenders.