Heard Around Town
NYC Schools names smaller class size working group
A City Council member, budget wonks, parents and more will be talking about the hotly debated legislation passed last year.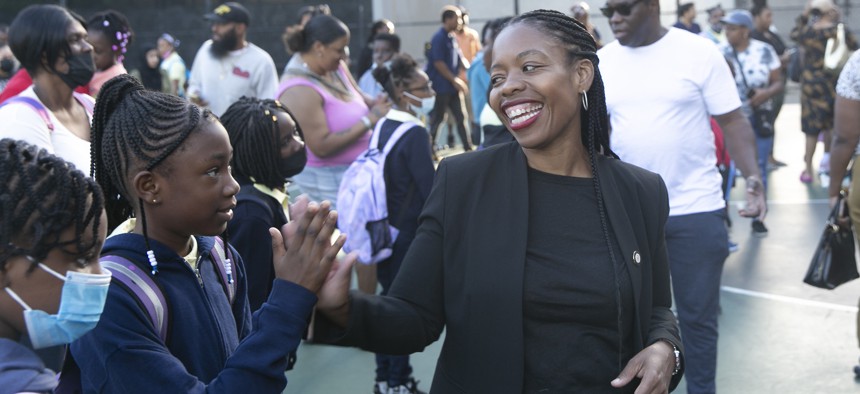 More than 40 people are positioned to help shape New York City's transition to smaller class sizes, after the New York City Department of Education announced who will serve on the working group to weigh in on the new state law to gradually phase in stricter limits on New York City class sizes.
That includes New York City Council Education Committee Chair Rita Joseph; Citizens Budget Commission President Andrew Rein; Johanna Garcia, chief of staff to state Sen. Robert Jackson, who cosponsored the class size bill; Advocates for Children Policy Director Randi Levine and Leonie Haimson, executive director of Class Size Matters. There are also 17 parent representatives. Unions championed the legislation, and while the United Federation of Teachers and the Council of School Supervisors and Administrators will be represented, exactly by who has yet to be determined, according to the DOE.
Members have a big task ahead of them. New York City's class size restrictions have long been the focal point of a fierce debate even after state lawmakers approved the law in June. The DOE, under control of Mayor Eric Adams, has raised concerns about the cost, and said that while schools shouldn't have problems complying with the legislation in the first two years, issues are likely to come down the road as requirements tighten. The working group is scheduled to meet for the first time Wednesday afternoon. City & State reported in February that the DOE was opening up applications for the group.