Immigration
Appeals court considers arguments for non-citizen voting
Immigrant advocates hope the appellate court will overturn a judge's ruling that blocked legal permanent residents from voting in local elections.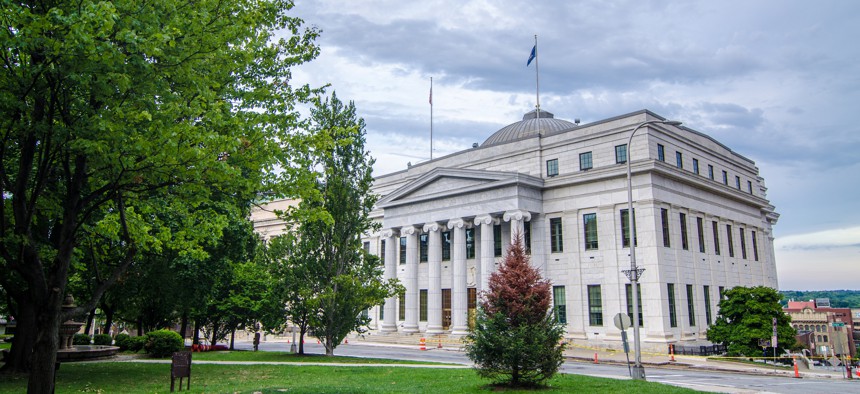 Lawyers representing New York City and those representing a group of Republican leaders faced off on Friday during an appellate hearing concerning the constitutionality of Local Law 11, which allows non-citizens to vote in municipal elections. During oral arguments, attorneys from LatinoJustice PRLDEF – representing a group of legal permanent residents who currently cannot vote in local elections – explained the significance of the legal fight. 
"We represent eight intervenors whose everyday lives are affected by who's in power at the City Council, the mayor, and the comptroller's office. Decisions about school funding, the looming housing and economic crisis always touch upon their lives and yet they have no say about who is elected to those positions," said Fulvia Vargas-De Leon, senior counsel at LatinoJustice PRLDEF. "This is what Local Law 11 was intended to do – to provide a voice and a vote."
Friday's oral arguments set the stage for the next phase of what is shaping up to be a lengthy and contentious legal fight. Whichever way the judge rules, the case is likely to be appealed to the Court of Appeals, the state's highest court.
In December 2021, the City Council passed a bill, known as Local Law 11, allowing over 800,000 immigrants with permanent residency or legal work authorization – many of whom have lived, worked and paid taxes in the city for years – to vote in local elections. The landmark measure had garnered broad support from Democrats in the City Council and advocates who've long fought to expand voting rights to immigrants. 
Still, the law was never going to be enacted without a fight. Sure enough, Republican leaders – including Staten Island Borough President Vito Fossella, state Republican Chair Nick Langworthy and New York City Council Member Joe Borelli – filed a lawsuit against the city in January, seeking to overturn the measure before it could kick in for the 2023 primary election. They argued that Local Law 11 would dilute the voting power of citizens and discourage many legal permanent residents from choosing to pursue citizenship.
Those arguments seemingly resonated with Staten Island judge Ralph Porzio, who ruled last June that allowing noncitizens to vote would violate the state constitution and election law. He granted summary judgment to the Republicans opposing Local Law 11 and issued an injunction prohibiting the Board of Elections from allowing non-citizens to vote. With the support of New York City Mayor Eric Adams, the New York City Law Department filed a swift appeal of Porzio's ruling. Friday's hearing was the first time the city's arguments were heard in court.
Lawyers and immigrant advocates argued that while the state Constitution does state "every citizen shall be entitled to vote," it never explicitly says that only citizens are entitled to vote. 
Echoing many of the arguments made to get the law overturned last summer, Michael Hawrylchak of O'Connell & Aronowitz claimed that Local Law 11 violates the state constitution and state election law. He also argued that the law "makes a radical change to the electorate" and therefore changes the method of electing officers, which means it must be subject to a referendum – similar to ranked choice voting. 
But Vargas-De Leon countered that the law wouldn't change the actual method of electing officers. 
"Local Law 11 doesn't change the fact that you still have to run in a primary and be elected in general elections, and you use rank choice voting – all of those methods of voting remain virtually unchanged," she said.
The hearing comes in the midst of early voting for the city's June 28 primary election – an election that would have been the first in which noncitizens could cast their ballots if the law hadn't been overturned in court. During a rally held outside the New York State Supreme Court Appellate Division Friday morning, immigrant advocates with Latin Justice and the Our City, Our Vote Coalition pointed to low turnout, stressing the human impact of delayed implementation. 
"What is at stake is more than I can put into words. What this decision means to our client and our community is everything," said Cesar Ruiz, a member of LatinoJustice PRLDEF – one of the organization's representing the defendants. "For too long, democracy has been deferred and this delay has cost our community the chance to participate in their first election. Now we will have to wait till 2025 due to the failure of the trial court to recognize some basic truths."