New York State
Wage theft a top issue in final legislative stretch
Construction groups say they want key changes to bill supported by Democratic lawmakers and organized labor.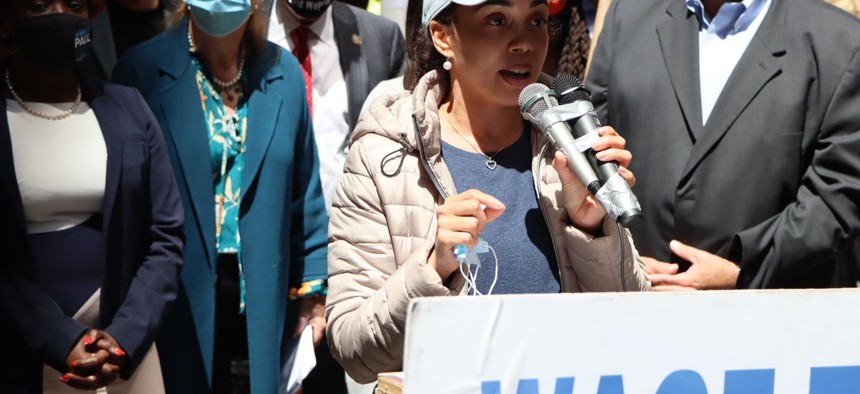 Democratic lawmakers and organized labor are pushing legislation in the final weeks of the legislative session to crack down on wage theft in the construction industry, which labor activists say is costing thousands of individual workers anywhere between $50 and $170,000 each per year. It all comes down to the idea of whether contractors should be legally responsible for any wages withheld by subcontractors. "It's not just about the members of the unions," New York State Building and Construction Trades Council President Gary LaBarbera said in an interview. "It's about protecting all workers."
The construction and real estate industries oppose the legislation in its current form, which they say would harm the state recovery from the pandemic. Democratic state lawmakers and organized labor groups like the state AFL-CIO, however, say that action against wage theft is long overdue, especially considering how it affects workers who are disproportionately people of color and immigrants. 
"We're setting up a system where it will be a level playing field," said Assembly Labor Chair Latoya Joyner of the Bronx, who co-sponsored the bill with state Senate Labor Committee Chair Jessica Ramos of Queens. "This definitely is a racial justice issue, and we want to right the wrong that has been going on for far too long." The legislation passed her chamber in January, but has yet to pass the state Senate Labor Committee. "Call my colleagues," Ramos said at a May 6 press conference in Manhattan. "We need them to sign on so that we can call for a vote." The legislation appears to be about a dozen votes short of getting through the Senate based on the number of its co-sponsors.
However, a much more expansive crackdown on wage theft that would have allowed property liens against all private employers did pass the chamber two years ago by a 42-20 margin. Gov. Andrew Cuomo vetoed that bill, which has not been reintroduced in the state Legislature this year. A spokesperson for the governor did not respond to a request for comment by publication time on his position on the current legislation. 
Cuomo's damaged political position amid ongoing scandals and Democrats' newly won supermajorities in the state Legislature could mean that big business leans less on the governor this time around. "We're forced to work on the details," said Lewis Dubuque, executive vice president of the New York State Builders Association. A carve-out for all residential construction and reducing the statute of limitations from six years to somewhere closer to one year are two changes the association is pursuing, according to Dubuque. The real estate industry has similar concerns, according to James Whelan, president of the Real Estate Board of New York. "While we recognize that wage theft is a serious issue that must be addressed, we remain concerned about the fact that this legislation would harm small contractors and significantly increase construction costs at a time when we must stay focused on advancing a strong economic recovery," he said in a statement. 
While the number of Senate co-sponsors from New York City outnumber those representing other areas of the state by a two-to-one margin, the fate of the bill will likely come down to the number of senators from across the state who sign on as co-sponsors and vote for the bill. They have just a few weeks left to decide whether they ultimately agree with the notion that a contractor should not only be responsible for wage theft by the subcontractors they hire, but also the subcontractors of the subcontractors. "Why are we holding the contractor liable in that regard?" Mitch Pally, chief executive officer of the Long Island Builders Institute said in an interview. "My delegation is well aware that we are adamantly opposed to the bill in its current form."
This article has been updated to include a statement from James Whelan, president of the Real Estate Board of New York, and to include details on the legislative sponsorship of the current wage theft bill.