Campaigns & Elections
The not-so-shortlist to replace Assembly Member Richard Gottfried
At least eight candidates are in the mix to replace the longest serving legislator in state history – just one day after he announced his retirement.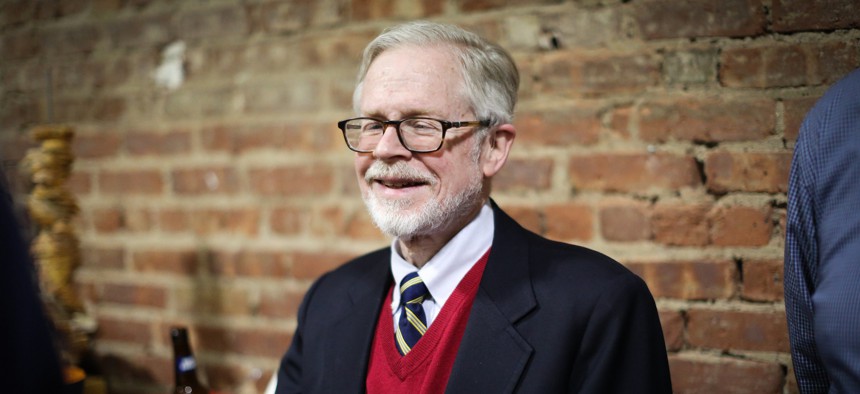 A not-so-shortlist of candidates has emerged for an Assembly seat that will be vacated by the retiring Richard Gottfried though that does not necessarily mean many of them will officially declare their candidacies anytime soon.
Anyone who officially files their candidacies for the Assembly in the upcoming weeks will have to disclose their fundraising next month. That could mean an unimpressive haul for all the political world to see for any candidates who were not somehow already raising money before Gottfried unexpectedly announced he would not run for reelection after five decades in office. A candidate who waits until after that January deadline, however, will not have to publicly disclose their donors, expenses or fundraising totals until shortly before the June 2022 primary.
A total of eight candidates appear to be in the mix as potential candidates for the 75th District seat. A source close to Lindsey Boylan, a former gubernatorial staffer and recent candidate for Manhattan borough president, might jump into the race. Manhattan Community Board 4 Chair Lowell Kern, Manhattan Community Board 5 Member Layla Law-Gisiko, former City Council Community Board 4 Liaison Carl Wilson and former New York City Council staffer Louis Cholden-Brown have all personally confirmed their interest in the seat with City & State though they have not made final decisions yet. Former City Council staffer Chris LeBrón has already begun fundraising after filing as an undeclared candidate in September. Multiple sources have also mentioned Penn South Co-op President Ambur Nicosia as a potential candidate though she could not be reached for comment by publication time. 
Local issues have an outsized importance in District 75, which features some of the most important real estate in the Empire State, including Penn Station, the Port Authority Bus Terminal, Times Square and a southern slice of Central Park. "The district is in a space facing a number of very pressing and ongoing issues including housing, homelessness, education – specifically with class size," Law-Gisiko, who has also been a high-profile critic of state plans to redevelop the Penn Station areas, said in an interview. Kern cited his role in successful efforts to remove an NYPD tow pound on Pier 76 as an example of the types of experience he would bring to the campaign. The final boundaries of the district will depend on the ongoing redistricting process. LeBrón said in an interview the uncertainty around final district lines is what prompted his decision not to file specifically for the district.
A spokesperson for Gottfried has said he has no preference for a replacement. His endorsement and the backing of other elected officials like Johnson, Rep. Jerry Nadler – a longtime friend of Gottfried – and state Sen. Brad Hoylman in the upcoming months, however, could help winnow the candidates in the upcoming weeks as they compete for their support and the backing of the extensive network of local activists in the area. They will also have to compete with the legacy of a longtime elected official who spent his entire professional life representing the West Side of Manhattan in the lower chamber of the state Assembly. "I'm not taking anything for granted at this point," Kern said in an interview about his path to victory in the potentially competitive campaign ahead. 
With reporting by Jeff Coltin.
Powered By
NEXT STORY: Assembly Member Richard Gottfried announces retirement