Campaigns & Elections
Two is better than one for these ultracampaigners in the Assembly
They're bringing back running for multiple offices in the same election cycle.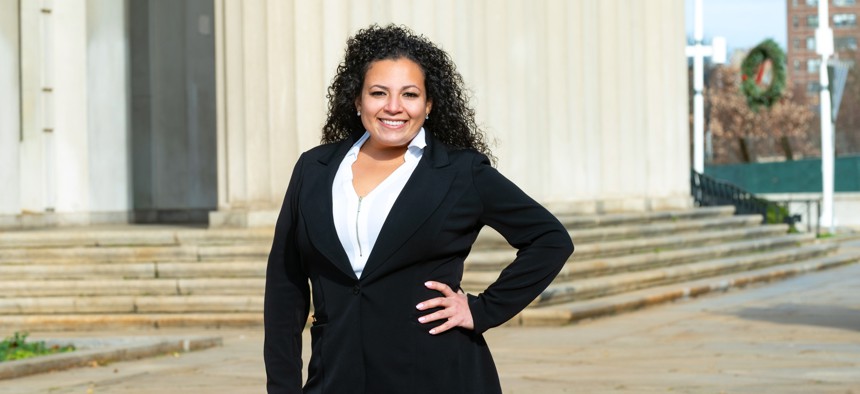 New York's two primaries have created the opportunity to return to an old electoral practice for a number of Assembly members – and with expanded benefits. Thanks to the new Aug. 23 primary for Congress and state Senate, a handful of Assembly members are taking a swing at higher office with the comfort of knowing that they can still run for reelection in the November general election if they fail in those primaries.
At least three Assembly members are running for other seats: Jo Anne Simon of Brooklyn, Nathalia Fernandez of the Bronx and Phil Ramos of Long Island. Before redistricting lawsuits upended this year's political calendar, none of the three faced Assembly primaries and therefore earned the Democratic nomination for November. The various redistricting lawsuits had no impact on Assembly races this year, so whoever made it on the ballot – or didn't – stayed there, even as petitioning for state Senate and Congress reopened. And these three Assembly members took advantage.
Simon's decision to run for Congress in the 10th District is not all that unusual in New York. Between 2012 and 2018, federal races took place in June while state races were in September. Prior to 2012, both sets of primaries happened in September, but a federal court ruling compelled New York to move its congressional primaries. And it took until 2019 for the state to once again consolidate the statewide primaries to June.
In the six years of separate primary dates, it was not unheard of to see members of the state Legislature try their hand at a seat in Congress, with the assurance of knowing that they could always fall back on their incumbency should they come up short. Rep. Adriano Espaillat, at the time a state senator, notably tried that twice before he successfully won a congressional primary. In a perhaps higher-profile case, Rep. Sean Patrick Maloney ran in both an open primary for state attorney general and for reelection in Congress. It ruffled some feathers and led to a lawsuit over the legality of the runs, but Maloney did win reelection after losing the primary for attorney general, and he affirmed that someone can run for another office after accepting the nomination for a different one.
Fernandez and Ramos find themselves in an entirely unique situation, though likely benefit from that court ruling. Even when the state had two primaries, elections for Assembly and state Senate always took place on the same day. If someone from the lower chamber wanted to run for the upper chamber, they needed to give up their seat and risk exiting the Legislature altogether. But this year, the two Assembly members can run for state Senate while keeping their Assembly seats in their back pockets. Both Fernandez and Ramos are seeking seats with no Democratic incumbent and have said that should they fail to make the general election ballot for state Senate, they would run again for Assembly. If either wins their primary for state Senate, they'll decline their nomination to the Assembly and choose a replacement to run.
Other candidates, in theory, could have taken similar approaches if they had no primary challengers for their seats. Rep. Tom Suozzi, for example, could have petitioned his way on the primary ballot for reelection while still running for governor – the primary for which takes place June 28 – when the petitioning period reopened following the final state court ruling on redistricting. However, the race to replace him had already attracted several candidates and Suozzi would need to actively campaign for two offices at once, as opposed to passively maintaining a place on the general election ballot. Suozzi has previously confirmed that he would not attempt to run for reelection despite technically being allowed to, and the time has since passed for him to gather petitions.