Heard Around Town
Mondaire Jones critiques Dan Goldman's moderate stance on health care reform
A recent debate highlighted more differences in the 10th Congressional District race.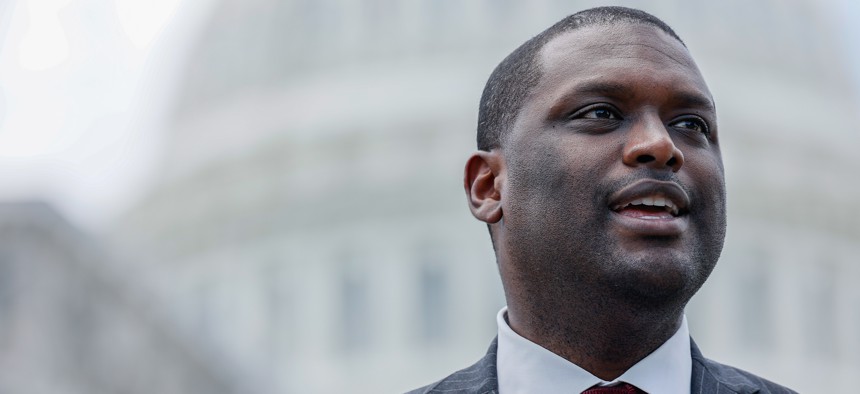 Rep. Mondaire Jones highlighted his progressive stance on health care reform while forcing one of his opponents, Dan Goldman, to explain his comparably moderate approach to the issue in a forum Monday night among candidates for the 10th Congressional District.
Jones, during a webinar with eight candidates hosted by Schneps Media, took Goldman to task over a statement on his website that indicated he did not support the single-payer health care program, known as "Medicare for All," which would essentially eliminate most private insurance. Jones is among the co-sponsors of the House version of the Medicare for All Act.
"I believe we should extend the public option of the government providing health care while maintaining private health insurance for those who want to purchase it," Goldman replied when Jones asked why he doesn't support the bill. "And part of the reason I believe that is that it is completely impractical in my view and unrealistic to destroy and burn down an entire industry."
Goldman, the former House counsel in then-President Donald's Trump's first impeachment trial, is considered a serious contender in the race who is expected to appeal to establishment Democrats. The two other candidates who have consistently polled as front-runners – New York City Council Member Carlina Rivera and Assembly Member Yuh-Line Niou – are decidedly progressive.
Powered By
NEXT STORY: Bay Ridge isn't as conservative as you might think