News & Politics
All eyes on the governor's race and marking 10 years since Sandy
Rounding up the week's political news.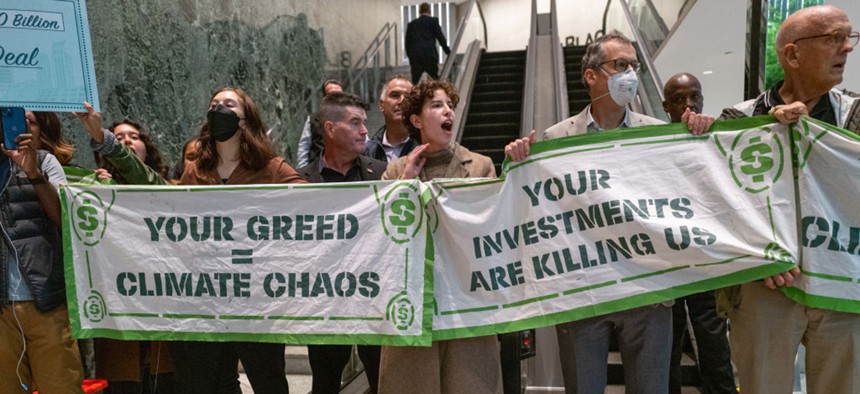 We've all been there – legs wound tightly on the train, counting down each stop home as one's discomfort grows. It's no secret that finding a public restroom in New York City is a challenge – particularly after the COVID-19 pandemic shuttered facilities city-wide for public health reasons, including the 69 bathrooms located throughout the Metropolitan Transportation Authority system's 472 stations. While transit officials have long resisted reopening these subway bathrooms, they recently provided some relief – at least in part – announcing plans to reopen eight different facilities this coming January thanks to the recent hiring of 800 cleaners. Additional stations will be phased in after. Though eight additional restrooms are a far cry from meeting the needs of a city of 8.5 million people that only currently has roughly 1,160 public bathrooms in operation, here's to them – some are certainly better than none. Read on for more recent headlines.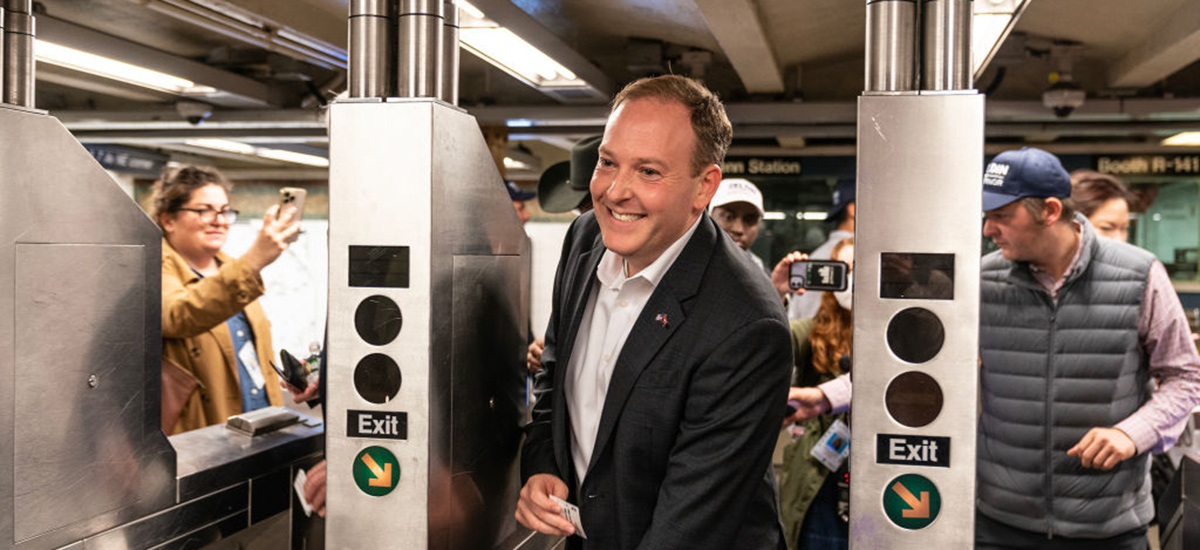 The race no one can stop talking about
The contest between Gov. Kathy Hochul and Republican challenger Rep. Lee Zeldin intensified this week as they hit the stage in the first – and only – scheduled debate following weeks of speculation over whether the two candidates would ever agree on one. Zeldin in particular entered the matchup with momentum having been buoyed by recent polling showing that the race appears to have tightened into single digits. Unsurprisingly, the Long Island Congress member came out swinging, expressing animated outrage and centering the bulk of his attacks on crime and the economy. Hochul pointed to his past support for abortion restrictions and his controversial relationship with Donald Trump, trying to link him to the former president and calling him out for voting against certifying the 2020 presidential election. While barbs were exchanged throughout the 90-minute matchup, there were no clear moments likely to shake up the entirety of the race, nor were there any major gaffes made by either candidate.
Hochul pivots to address crime 
Throughout his once long-shot campaign, Zeldin has centered the bulk of his messaging on crime, lamenting a streak of shootings and violent crimes while claiming that Hochul and legislative Democrats have been inattentive to public safety. Polling shows that message appears to be resonating with New Yorkers – even with Democrats outnumbering Republicans by more than two to one in the state. A recent Slingshot Strategies poll found that crime is the top issue for 24% of voters in the state followed by inflation at 14%.
As evidence mounts that her reelection could be in jeopardy, Hochul appears to have shifted her campaign strategy with a renewed focus on public safety. In addition to releasing several ads centering on her actions to increase public safety, Hochul has made a number of recent appearances where she's ramped up her response to crime, though she's denied any political undertones when pressed by reporters on the timing. The weekend before the gubernatorial debate, she and New York City Mayor Eric Adams announced an influx of new police officers that will patrol the sprawling subway system. A few days later, Hochul joined state Attorney General Letitia James to tout the state's new red flag gun laws. Bail reform, a keystone issue in Zeldin's arsenal, is also something that Hochul has recently said she's open to reviewing the data on when the legislative session resumes. While Hochul certainly remains the favorite heading into the election, Democrats are hopeful that turnout and her campaign's renewed push will prove successful. 
NYC charts course 10 years out from Sandy 
It's now been 10 years since Superstorm Sandy devastated New York City, killing 43 New Yorkers, wiping out 70,000 housing units and costing the $19 billion in losses, yet coastal flooding and storm surges remain dangerous threats to the city of around 8.5 million people. Elected officials marked the anniversary of Superstorm Sandy with a number of events honoring the loss and highlighting what lessons the city has learned since. The city had undertaken sweeping efforts to rebuild and reinforce infrastructure over the past decade including breaking ground on a $1.5 billion project last year to raise the East River shoreline by around 8 feet. Still, progress on the three largest climate resilience projects undertaken are far from completion and 27% of the $15 billion in aid the city received from the federal government are unspent 10 years later, according to an audit from New York City Comptroller Brad Lander's office.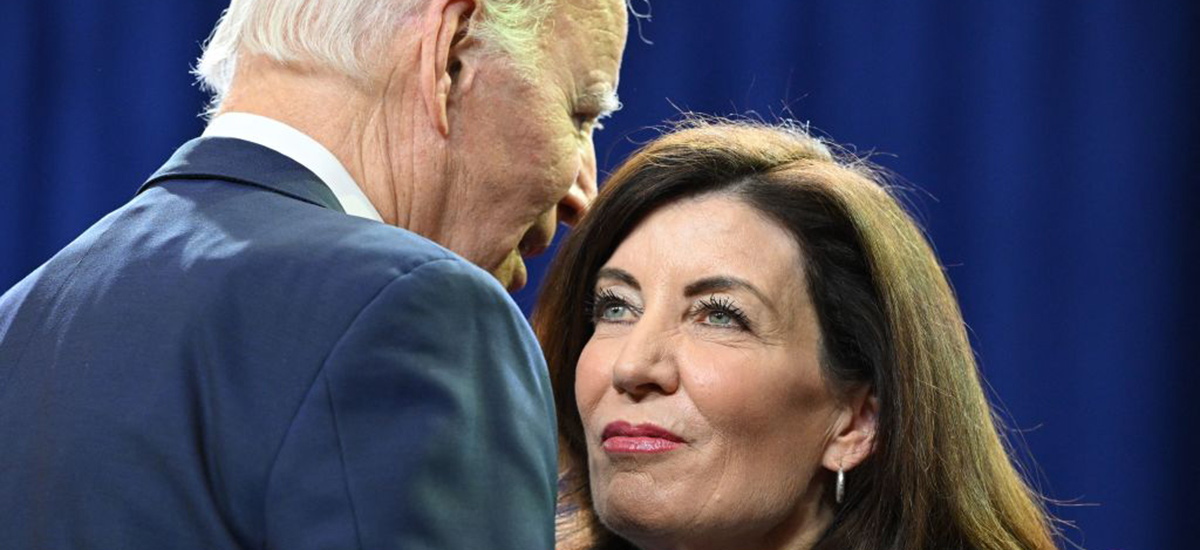 Biden visits upstate New York – again
For the second time in 21 days, President Joe Biden touched down in upstate New York in a show of presidential pomp that couldn't have come at a better time for embattled Democrats.  As the party has fought to keep control of the U.S. House – and dukes it out in several battleground races in the state – Biden honed in on economic issues in one of those key districts in Syracuse: the highly competitive 22nd Congressional Race  between relative political newcomers Democrat Francis Conole and Brandon Williams. Hoping to rally support and galvanize the party amid concerns about inflation and a potential recession, the president highlighted Micron's $100 billion pledge to build a massive semiconductor facility in the region during his visit.