Crises at Rikers and in housing asylum-seekers in NYC
Rounding up the week's political news.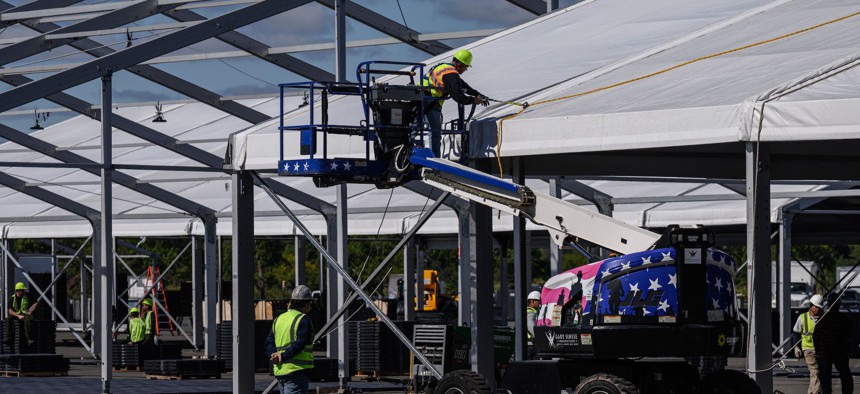 New York City schools will soon get their very own "Chefs Council" composed of more than a dozen media personalities, activists and restaurant owners. The group will be tasked with creating over 100 plant-based, culturally relevant recipes to be tested in schools during the 2022-2023 school year. Helming this culinary delegation is celebrity chef and television personality Rachael Ray who will serve as the council's chair. This type of initiative is something that's long been championed by New York City Mayor Eric Adams. Before he was mayor, Adams worked with his predecessor to implement Meatless Mondays in schools, and he spearheaded a resolution in 2019 that called on the Department of Education to remove processed meat from public school menus. Continuing in this stride, Adams rolled out weekly vegan school meals early in his tenure. The recipes developed by the Chefs Council will eventually be introduced as a monthly seasonal menu and the chefs will also train school cooks. Read on for more news.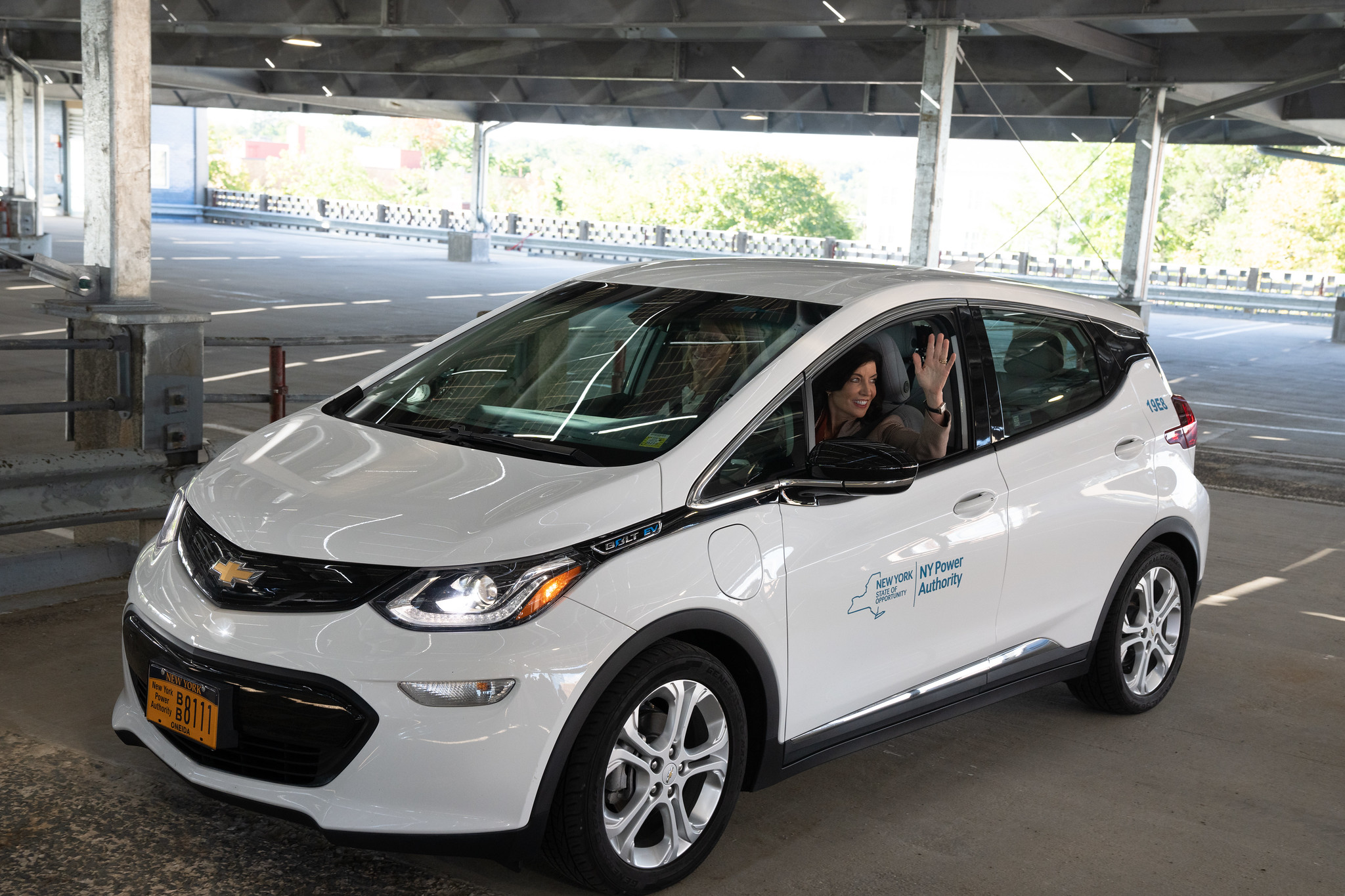 Latest poll has Hochul way up 
Allegations that the governor was involved in a pay-to-pay deal involving the state's purchase of overpriced COVID-19 tests from a deep-pocketed campaign donor seem to have done little to marr how she's resonating with voters, though congressional Republicans have vowed to investigate the deal if they retake the House. Still, with a 17-point lead, Gov. Kathy Hochul has only expanded her sweeping edge over Rep. Lee Zeldin since August, according to the latest Siena College poll. She's held a comfortable lead in most public polls and has even moderately improved her favorability with Republicans. Both Zeldin and Hochul have continued to disagree about which debates they'll participate in, meaning as of now, none will be held. While Hochul recently agreed to one debate that would be hosted by NY1 toward the end of October, Zeldin blasted her decision to only participate in one debate and has yet to accept the invitation. The candidates' positions on crime also took center stage as they rolled out dueling endorsements from law enforcement organizations with the Police Conference of New York backing Zeldin and the Police Benevolent Association of New York State getting behind Hochul.
NYC reverses course on school admissions
After adopting a random lottery system in an effort to combat school segregation under Mayor Bill de Blasio in 2020, New York City schools will again have significantly more power to consider academic performance and test scores in their admissions processes. This marks a major policy shift under Mayor Eric Adams and schools Chancellor David Banks to reward students who perform well. The move has been celebrated by Asian American education advocates in particular, as Asian American students make up a significant portion of the population of New York City's highly selective schools. Banks also announced three new selective schools in the South Bronx, Southeast Queens and Brownsville, Brooklyn to expand access to more neighborhoods.Asylum-seekers continue to arrive in New York City
As the number of asylum-seekers who've recently come to New York City swelled to roughly 14,600, the city earnestly began construction on a tent facility in the parking lot of the Bronx's Orchard Beach intended to house newcomers on a temporary basis. In the past couple of months, the city's shelter system has swelled near to capacity as thousands of migrants have been sent to New York by way of Texas and found their way here of their own accord. Recognizing this, Adams announced that the city would open at least two humanitarian relief centers in the coming weeks – the Orchard Beach location being the first – to support newcomers. While the city has stressed that these centers would only operate on a temporary basis and that individuals would only stay there for approximately 24 to 96 hours, concerns have circulated in the days since about the location's conditions. Orchard Beach is located in a far-flung corner of the Bronx that is prone to serious flooding and some elected officials and advocates have questioned why the city chose such an isolated area. For the second time in two weeks, Adams also seemed to publicly question whether the city's legal obligations to provide shelter to anyone who seeks it apply to the asylum-seekers given that the situation is an unprecedented crisis, however, advocates swiftly attested that this is not the case.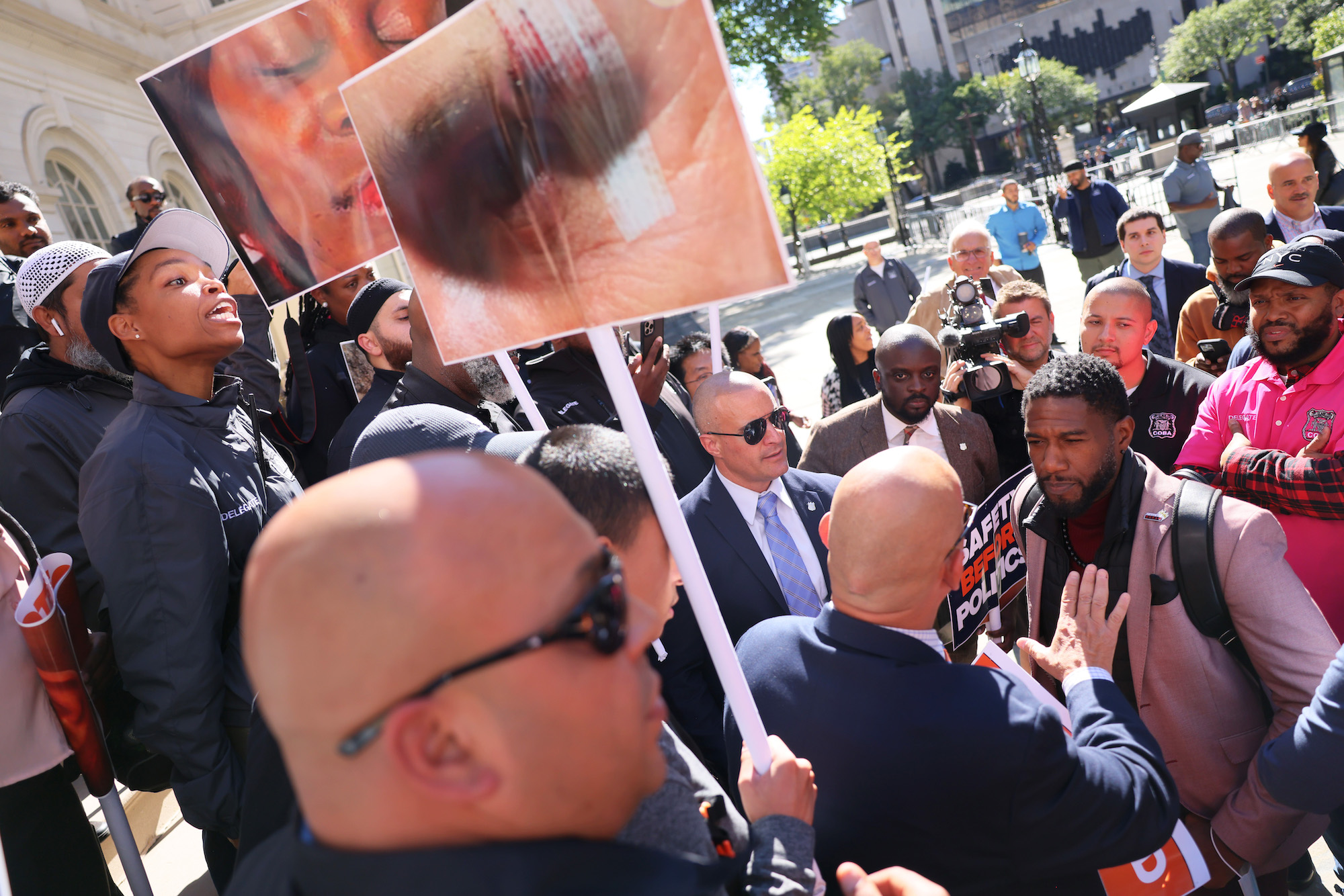 Solitary confinement, Rikers scrutinized
Reports surfaced that Department of Correction Commissioner Louis Molina appeared to have pushed for the compassionate release of Elmore Robert Pondexter, who was seriously ill while incarcerated at Rikers Island, in order to keep the number of deaths reported in city jails from exceeding last year's toll. There have been 16 deaths at the jail complex so far this year. A few days later, Gothamist published a harrowing report that further illustrated the deplorable conditions that have plagued the jail as the threat of a federal government takeover looms. Never-before-seen photographs included in the report showed a man having defecated in his clothes due to a lack of toilets available to him, another man locked in a cage shower, and several incarcerated people dragging sick people to medical care. Hours before the New York City Council held a hearing on a long awaited bill that would reform solitary confinement in city jails, dueling rallies for people against solitary