Campaign Confidential
Zak Malamed raised $225,000 in first day running for Congress
He's the latest Democrat to file for Rep. George Santos' 3rd Congressional District seat.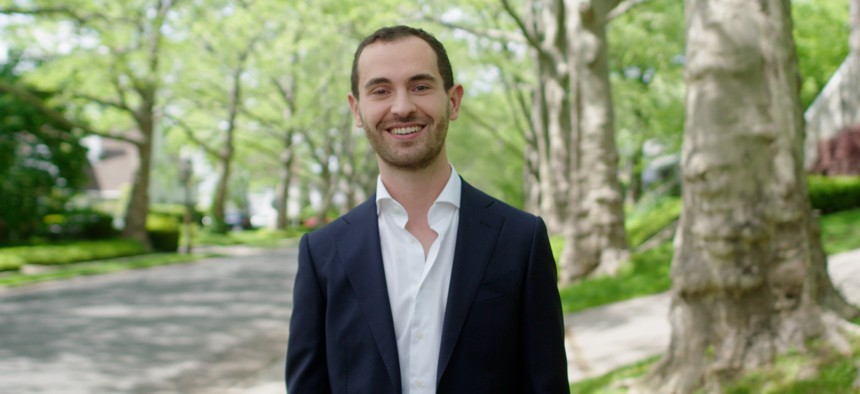 This story is from the Campaign Confidential newsletter, relaunched for 2023. Want it in your inbox? Sign up here. And check out the whole email here.
Democrat Zak Malamed told City & State he raised a whopping $225,000 in the first 24 hours after launching his campaign for the 3rd Congressional District – proving that co-founding a national fundraising platform really helps when it comes time to raise money for yourself. 
Malamed, 29, is a first-time candidate who seized the anti-Santos spirit Monday to announce a campaign for the Republican scammer Rep. George Santos' district. And thanks to his PAC The Next 50, he's got friends in high places like California Rep. Ro Khanna and Michigan state Sen. Mallory McMorrow, who each boosted his campaign on Twitter. 
Of course, the 3rd District already had a well-funded whiz kid Democrat in Josh Lafazan, who said he has raised $400,000 in four months. But Lafazan had a lot of dough in 2022 too – plus crypto super PAC funding – and he finished a distant third. 
Time may tell if Malamed can turn national money into local votes, but he's off to a strong start, noting that $225,000 was more than Santos raised in his entire first quarter last cycle. "Our grassroots fundraising says it all," Malamed said in a statement shared first with City & State. "New Yorkers want to replace George Santos with a fresh face, not more of the same."