Campaigns & Elections
Queens Assembly District 27 special election results
Democrat Sam Berger has defeated Republican David Hirsch in the race to replace former Assembly Member Daniel Rosenthal.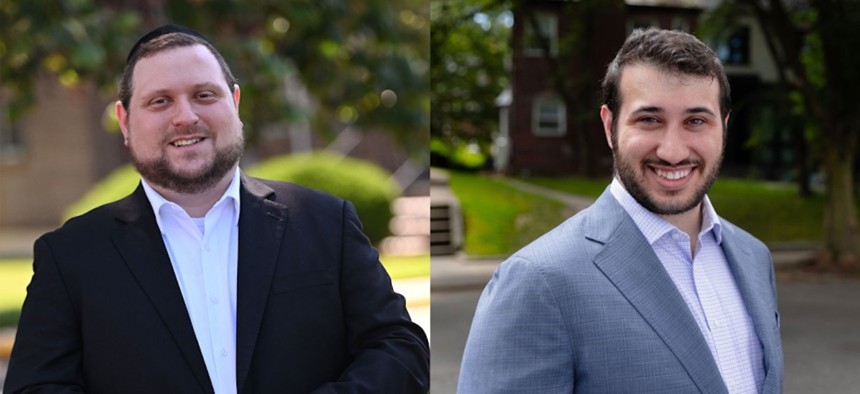 Democrat Daniel Rosenthal's resignation left a void in Assembly District 27 – a seat that has long been held by moderate Democrats. Despite its recent history, the race was not thought to be a foregone conclusion leading up to Election Day.
But recent law school graduate and moderate Democrat Sam Berger – who was endorsed by Rosenthal, heaps of labor unions and Queens Democrats – triumphed over Republican David Hirsch, a policy consultant and rabbi, by 11 percentage points in Tuesday's special election. Both men are Orthodox Jewish, which has a large number of residents in the district, and have been endorsed by prominent rabbis, though Berger received more of those endorsements.
Despite a fundraising and voter endorsement advantage, Berger and his surrogates ran an all-out campaign, as some feared that Hirsch could make headway with voters by playing to their frustrations with how Democrats have handled the influx of asylum-seekers to New York City, and their opposition to shelters for migrants in the district.
That's part of a Republican Party playbook that will be more broadly deployed in New York's upcoming elections, including City Council races this November, and state legislative and congressional elections in 2024. This special election could serve as a bellwether of how well that tactic resonates with voters.
The polls in Assembly District 27 closed at 9 p.m. City & State will be updating this page with results as they come throughout Tuesday night.
Assembly District 27
Sam Berger (D): 2,447 votes, 55.14%
David Hirsch (R, C): 1,979 votes, 44.59%
99% of scanners reported