News & Politics
Why Staten Island's secession fever won't break anytime soon
Calls to leave New York City have intensified with the migrant crisis, but they are not new. Residents have wanted out since at least 1946.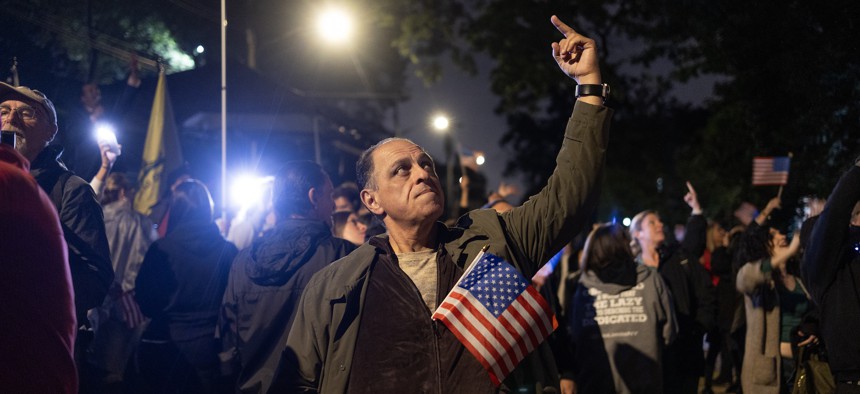 When news broke in 1946 that New York City leaders planned to open a sprawling garbage dump in Fresh Kills, Staten Island residents were furious.
Protests raged. Local leaders threatened to sue. The city's decision was the final straw for Republican Staten Island Assembly Member Edmund Radigan. Buoyed by a swell of public support, Radigan decided it was time for Staten Island to go its own way and secede from New York City.
"In a word, we don't want anybody else's garbage," he said of the city's decision in a 1947 interview with The New Yorker.
But with Staten Island's political power a mere drop in the bucket of Albany, the secession legislation was defeated. Over the years, Fresh Kills' mounds of trash swelled, growing to become the largest landfill in the world. By the end of the 1970s, about 28,000 tons of garbage arrived every single day – much of it aboard barges with trash from the other four boroughs. More than half a century after Radigan's secession efforts, the final load of garbage bound for Fresh Kills floated down the East River on March 22, 2001. The New York City Fire Department shot water cannons into the air. Journalists and photographers jockeyed for a view. Tugboats whistled. Then-New York City Mayor Rudy Giuliani greeted the garbage from the shoreline as the barge passed by. "We waved to it and they signaled to us, and it was really absolutely terrific," he later told reporters.
While the foul odors emanating from the Fresh Kills landfill faded with time, the stains and scars left on Staten Island after decades of being regarded as New York City's dumping ground have been harder to erase. Lingering frustration and resentment – still strongly held by many residents and political leaders – compound old grievances and extend into new shapes and forms. Some Staten Islanders believe the borough would be better off as its own city. Or, at the very least, think it should have more control over its own affairs.
"We are more like the rest of the country. We have a boroughwide Republican elected official as borough president. We have a boroughwide Democrat (district attorney). We have a congressional seat that swings both ways," New York City Council Minority Leader Joe Borelli said. "We are the moderate norm. It's the city who is the sort of radical political entity."
Borelli has been among a string of elected officials who've reignited talk of an independent Staten Island in the past decade. But while the secession movement has resurfaced over the decades, the discourse has taken on a charged fervor since the start of the COVID-19 pandemic. The migrant crisis has only cut deeper into the perceived divide between Staten Island and the rest of the city, as Mayor Eric Adams' administration has scrambled to find shelter for more than 110,000 new arrivals since last year.
"We didn't vote for your policies. We should not be subjected to your policies, and we're going to keep on turning out," Republican Rep. Nicole Malliotakis said, rallying against a new shelter in late August. "Let Staten Island secede."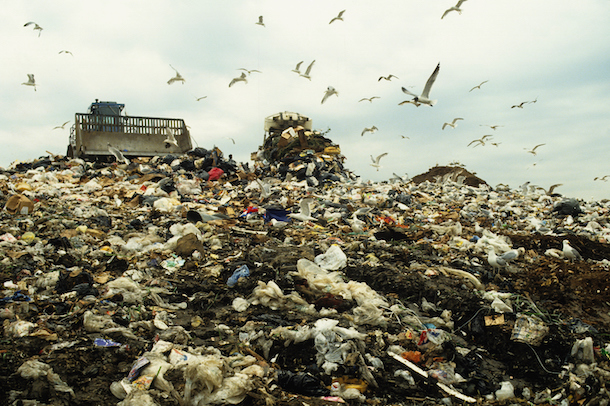 Building momentum
The message was unmissable to anybody walking past Mac's Public House in Midland Beach. Signs plastered to the tavern's windows proclaimed: "!ATTENTION! As of November 20, 2020, we hereby declare this establishment an !!!AUTONOMOUS ZONE!!!" On the sidewalk, "AUTONOMOUS ZONE" was painted inside a bright orange box around the bar's entrance. The pub's owner had rolled out the declaration in response to indoor dining restrictions announced by then-Gov. Andrew Cuomo. He refused to comply, even after the state suspended the bar's liquor license. Hundreds of protesters wielding American flags and signs rallied outside the tavern the day after authorities shuttered its doors.
Staten Island became one of the centers of rebellion during the pandemic-era political and cultural wars. Mac's Public House was perhaps the most visible symbol of residents' anger, but it was a flashpoint in a broader movement. Many residents felt the city and state were infringing on the rights of businesses and individuals by forcing them to comply with pandemic restrictions. But under the thumb of Democratic-led government in the city and state, Staten Island's Republican elected officials lacked the political power to do anything about the restrictions.
I have to convince some bureaucrat who's never been anywhere near this intersection that it warrants a stop sign.
New York City Council Member Joe Borelli
That lack of autonomy pushed Borelli to introduce legislation that would create a task force to study the feasibility of secession in 2019 – and again in 2022. He believes secession would help Staten Island cut through the red tape that makes it so difficult for leaders to get funding and approval for plans like the North Shore Bus Rapid Transit project, or simply installing a stop sign or a bike lane.
"I have to convince some bureaucrat who's never been anywhere near this intersection that it warrants a stop sign," Borelli said. "It's a bloated bureaucratic system that misses out on fine tuning things for different neighborhoods."
Of course, even if Staten Island were an independent city, its leaders would still have to set up some level of bureaucracy. Having residents feel empowered to buy stop signs on Amazon and plant them all over town wouldn't seem like a sustainable way to run one of the state's largest municipalities. But Borelli argued that at least Staten Island would be able to advocate for itself instead of having to first appeal to the rest of the city.
While the borough's population of nearly 500,000 people pales in comparison to Brooklyn, home to more than 2.5 million people, an independent Staten Island city would be almost double the size of Buffalo and North Hempstead. On its own, it would be the second largest city in the state. That's an appealing thought for residents who feel perpetually undervalued and ignored. They'd have their own mayor. Their own City Council. The power to leverage their own capital debt for local projects. Even the ability to refuse to shelter migrants and set some of their own policies in the event of another pandemic.
"I'm not saying that Nassau County, or Westchester or anywhere is Shangri-La, but at least the elected officials there are able to try policies out that might benefit the people who live there as opposed to just begging and hoping a few nickels fall out of the city's pocket," Borelli said.
Borelli's bills haven't picked up much support from his City Council colleagues, but most Staten Island politicians – Democrats and Republicans alike – at least support a study to explore the feasibility of secession. Borough President Vito Fossella plans to launch such an effort in the coming weeks.
"While I do not support secession, I believe a study to help us further understand the resources given to Staten Island, as well as its economic viability and positive impact in terms of revenue on the city as a whole, would be valuable," Democratic New York City Council Member Kamillah Hanks told the Staten Island Advance in September.
Historically, many of the arguments in favor of leaving the city centered on local issues, like the creation of the Fresh Kills landfill, paying for the Staten Island Ferry, pricey bridge tolls, high crime and unclean beaches. Those types of frustrations remain, but they have been pushed to the back burner by highly partisan national issues – stoked by conservative media – like the migrant crisis and the COVID-19 pandemic. This nationalization of local politics has lit a match on Staten Island, pushing officials like Malliotakis and Borelli to seek out frequent appearances on Fox News and making Staten Islanders who oppose city and state policies into paragons of Republican ideals.
"The need to secede has become in many ways much more pronounced," political strategist Hank Sheinkopf said. "They see themselves as a stepchild of the city, and they have a deep resentment about that. Now on top of everything else in their less chaotic environment, they are seeing migrants and things happening that they don't want put upon them. They feel enraged."
Borelli describes the shift as "a broader movement about the lack of local control on hyperlocal issues."
Urged forward by Donald Trump's embrace of isolationism, the idea pops up in various forms within the party's right-wing. From how Republican voters view the southern border with Mexico to U.S. spending supporting Ukraine and Israel, there's not much appetite to help anyone else.
"I think it's a psychological dynamic that drives secession or separateness in general. It's a little bit like Brexit. The status quo, whatever, I'll roll the dice. Maybe the grass is greener on the other side of that decision," said Richard Flanagan, a professor of political science at the College of Staten Island.
"In the age of Trump, being bold/rash is quite a normal thing to do," Flanagan added. "Splitting 4% of the city off? What the hell. Let the chips fall wherever they will."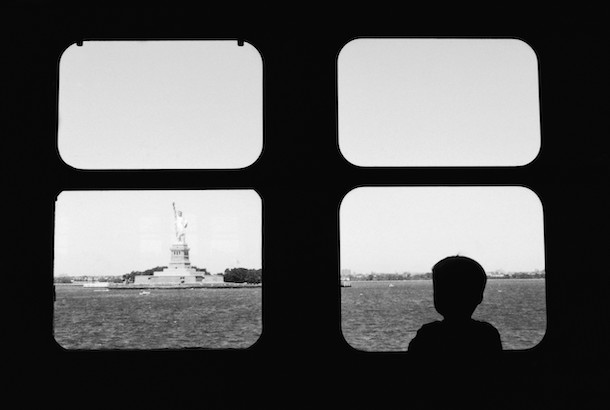 Is Staten Island really the forgotten borough?
In the consolidation vote to form the Greater City of New York in 1894, no place that participated in the vote was more enthusiastic to join the city than voters in Richmond County. Almost 79% of voters on Staten Island chose to join the combined city. However, regrets in small pockets over increased taxation had already popped up by 1900. Concerns fueled by a perception that Staten Island was receiving less in benefits than it contributed to the city continued to percolate over the next few decades.
"Now it is obvious that if the city administration gets its hands on any money, it's not going to be spent on Staten Island, with a population of two hundred thousand," Radigan told The New Yorker in a 1947 story. "With borough autonomy, however, we would be a separate municipality and would receive state aid directly, and decide on and carry out our own improvements."
The closest Staten Island came to seceding was born out of the U.S. Supreme Court striking down the city Board of Estimate in 1989. The eight-member body – comprised of the mayor, the comptroller, the City Council president and the five borough presidents – had governed New York City's land use, contracts and budgeting for nearly a century. The fact that the different-sized boroughs were given equal representation on the board was what drew the legal challenge. Its abolishment diluted Staten Island's political power.
"It finally is the forgotten borough," Flanagan said. "I mean all the things they were complaining about came true, because for the previous 100 and some odd years it had benefited from the Board of Estimate plus the key spot in (the) Giuliani, Bloomberg world. That ain't coming back."
The loss compounded an already tense situation. A galvanized 83% of Staten Island voters supported a Legislature-approved referendum in 1990 to create a bipartisan commission to study secession. Two years after then-Gov. Mario Cuomo swore in the state Charter Commission for Staten Island, 65% of residents voted in 1993 for a nonbinding referendum to secede from New York City. "We need them. And they need us," then-Mayor David Dinkins said at the time.
The effort died in Albany. Then-Assembly Speaker Sheldon Silver refused to allow a similar measure to be voted on without the rest of New York City on board. The city never held a secession vote and the movement was largely quelled after then-New York City Mayor Rudy Giuliani vowed to close the Fresh Kills landfill and make the Staten Island Ferry free.
But does Staten Island's reputation as the "forgotten borough" still hold up today? On one hand, sure, the borough still doesn't have a subway connection to the rest of the city – and it may never get that – but it has free public transportation with the Staten Island Ferry. That's something any other borough would love to have. There have been calls for years to get better Express Bus service to quicken commutes for Staten Islanders. Sometimes the trash piles up on Staten Island – and not in the landfill. And they haven't been allowed to cull the deer population that migrated from New Jersey. However, the borough was completely exempted from the borough-based jails plan to replace Rikers Island. Every other borough will get a new jail, except Staten Island.
There's a reason so many Democratic city and state elected officials don't understand Staten Island. Only 1% to 2% of the state's Democratic vote comes from the borough. For many time-strapped candidates on the campaign circuit, that's just not enough to cut it. The resulting lack of attention only reaffirms residents' sense of isolation.
"The candidates are not incentivized to learn the issues of Staten Island, to learn the history that many Staten Islanders feel grieved by. You get into this oft-repeated pattern," said Democratic political strategist Trip Yang. "When they get into government, they don't have this type of relationship with Staten Islanders where they understand where voters and residents are coming from."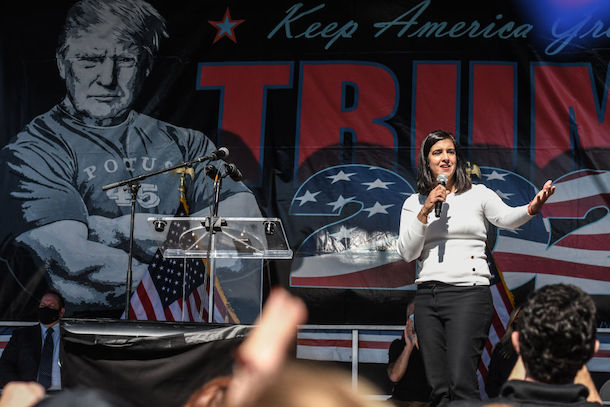 An innate tension
The movement behind the borough's secession is rife with contradiction and complexity. While the idea of an independent Staten Island may be appealing during times of political strife, for many residents, there is a tension between isolationism and wanting to benefit from robust city services and aid.
Even as residents grumble in private or more loudly come out in force against migrant shelters, congestion pricing and stringent COVID-19 rules, a swath of the police officers and firefighters serving the city every day call Staten Island home. Thousands of borough residents make the trek into Manhattan for work. Some families send their children to schools in other boroughs. While Staten Island may be thought of as "the forgotten borough," the island is irrevocably linked to the rest of New York City for many of its residents.
"I don't fully know what's in other people's hearts and minds, but my impression is that it is a vocal minority," the Rev. Karen Jackson Pershing, the co-chair of Staten Island Inter-Religious Leadership, said of secession. "We know that that's not going to happen, and that there are many ways that we are connected to the New York City infrastructure that's good for Staten Islanders that obviously has to continue."
Even if another referendum were to be taken today, there'd be no guarantee that it would garner as much support as it did in 1993. Staten Island has become much more diverse since then. About 80% of Staten Islanders were white when the referendum vote was taken. As of the 2020 census, that percentage is just shy of 60% – with the share of Asian residents doubling since 2000.
They see themselves as a stepchild of the city, and they have a deep resentment about that.
political strategist Hank Sheinkopf
The borough president said he has supported secession in the past and remains "unafraid to make that move," but he looks at it somewhat differently professionally. A study could strip some of the emotion from the debate by taking an analytical look at the costs and benefits of secession.
"I understand when people say before we jump, let's make sure we have a parachute," Fossella said. He added, "It's sort of like when you're going to make an investment in buying a home or business, you take a step back and say, 'OK, let's look at the numbers. Is it worth it?' I have a feeling the numbers will be revealed, and then there will be the intangibles."
Secession would come with no shortage of costs. The borough's public schools would lose city funding. Property taxes, no longer subsidized by the rest of the city, would go up. The public sector employees who live on Staten Island would cease to be New York City employees. There would be a costly and lengthy negotiation period in which Staten Island and New York City would divvy up resources like ambulances and police cars.
Some elected officials hope the study can dispel residents' doubts about Staten Island's ability to stand on its own.
"I expect people to shrug it off. What bothers me is when Staten Islanders don't believe that it's possible for us to survive on our own," Borelli said. "We have more built-in tax revenue than Atlanta and Miami. There's no scenario where we would not be able to run our own government."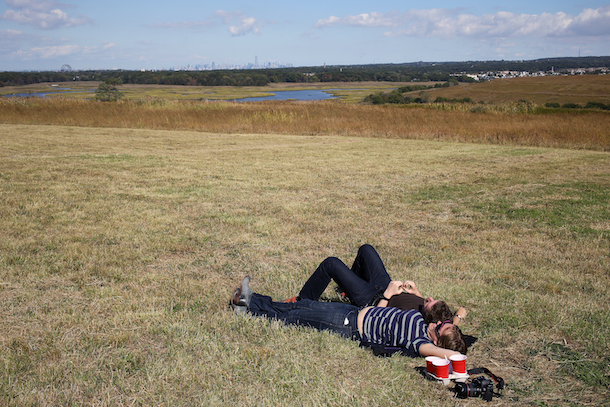 A new beginning
A little over two decades after the last load of garbage tumbled into the Fresh Kills landfill, the sprawling eyesore that solidified Staten Island as New York City's dumping ground has become a place of rebirth.
A massive project to transform the land on top of the 2,200 acre landfill into a park the same size as lower Manhattan south of 23rd Street has been years in the making. Construction of the Freshkills Park kicked off in 2008, and on Oct. 15, a triumphant Adams officially opened the first section of the park to the public. Fossella, Malliotakis, Borelli and a string of other Staten Island elected officials stood by his side. Looking out over the sprawling landscape, Adams described the opening of the park as a manifestation of the city's commitment to the borough.
The opening of the first portion of the park means different things to different people. To some, the project is rewriting a prior wrong. To others, it's a testament to ecological restoration. For some of its biggest champions, it speaks to the city's everlasting dedication to Staten Island.
New York City Parks and Recreation Department Commissioner Sue Donoghue said previous administrations saw an opportunity to transform this long-standing blight into a beautiful park because they saw the potential to reclaim the landfill as an open space and recognized Staten Island should no longer bear the brunt of the site.
She recalled being moved as she saw different generations using the park after the ribbon-cutting ceremony.
"It's that level of excitement from kids on their bikes who are excited to experience this space and had no idea what it was before to our elected officials talking about the history of this place, talking about what it's been to the people of Staten Island," Donoghue said. "I remember you would go to the mall, you would step out of your car and it would smell because you are close to this landfill. To relive that history and to see it in such a different state is incredibly important and inspiring."