Power List
The Top 50 Political Hangouts
The go-to restaurants, bars and event spaces for New York's political set.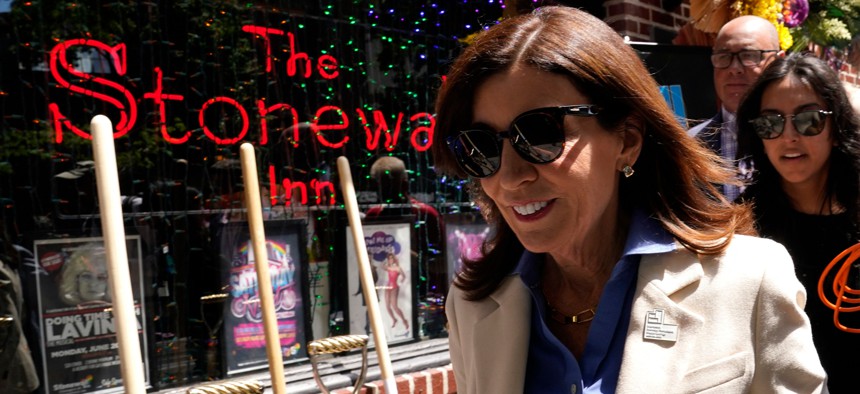 For many of us, there's an unwritten understanding that politics should not be discussed at the dinner table. But if you're in politics, it's the exact opposite: wining and dining are intrinsic elements of the political process.
Candidates for elected office often plan photo-ops at beloved local eateries, invite supporters to connect with them over dinner or drinks at fundraisers and host election night parties at popular nightlife destinations. Elected officials hold court and huddle with advisers and allies at certain bars or restaurants, while government staffers gather at their own favorite watering holes. Political clubs, advocacy organizations and trade associations host swanky galas at catering and banquet halls, while lobbyists, advocates and journalists schedule coffee or drinks with politicians to forge personal connections to those in power. 
That's why we at City & State decided to highlight some of the most notable bars, restaurants, event spaces and other venues frequented by New York's political set. This list, researched and written by contributor Aaron Short, features a wide range of establishments, many of them not widely known as political hot spots, from across the state. We're pleased to present our first Top 50 Political Hangouts list.
Powered By
NEXT STORY: The 2023 Bronx Power 100