Winners & Losers
New York's Winners & Losers of 2022
Who's up and who's down this year?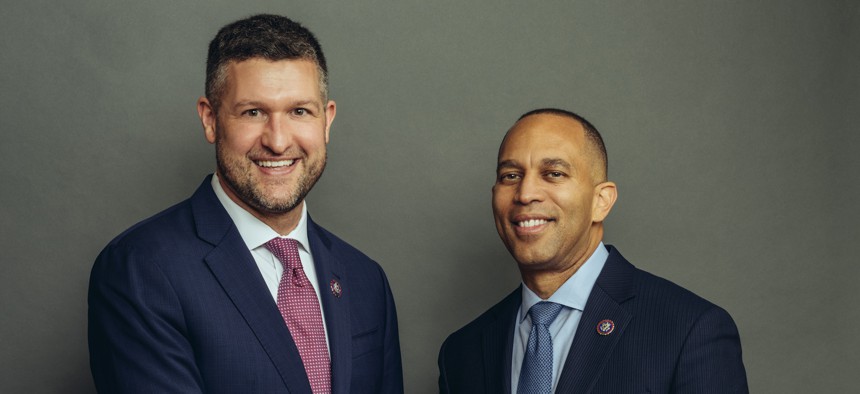 In this year's Winners & Losers of the Year list, six of the 10 people are either in Congress now or will be in January. In 2021, the state experienced a shocking gubernatorial implosion at the same time as a major New York City mayoral primary and election, all while still figuring out how to move forward in the time of COVID-19. Last year, all eyes were on state and local government. This year was the year of the House. New York lost a seat after the 2020 census, leaving it with a total of 26 seats. The state's Independent Redistricting Commission failed to redraw the legislative maps, and state Democrats drew maps that benefited their party. Copious legal proceedings followed, resulting in congressional and state Senate maps drawn by an independent "special master" with multiple battleground districts – and an abundance of winners and losers. With the balance of power in the House of Representatives at a tipping point, Republicans flipped four House seats in Democratic-dominated New York. Democrats also weathered nasty primaries. Two of this year's losers lost or gave up their seats before being defeated by a fellow Democrat. Of course, it wasn't all about the House. The New York City Council elected a new speaker, a lieutenant governor resigned after being arrested on corruption charges (most of which have since been dropped) and a union leader scored a massive victory against a behemoth. Read on for the Winners & Losers of 2022.
WINNERS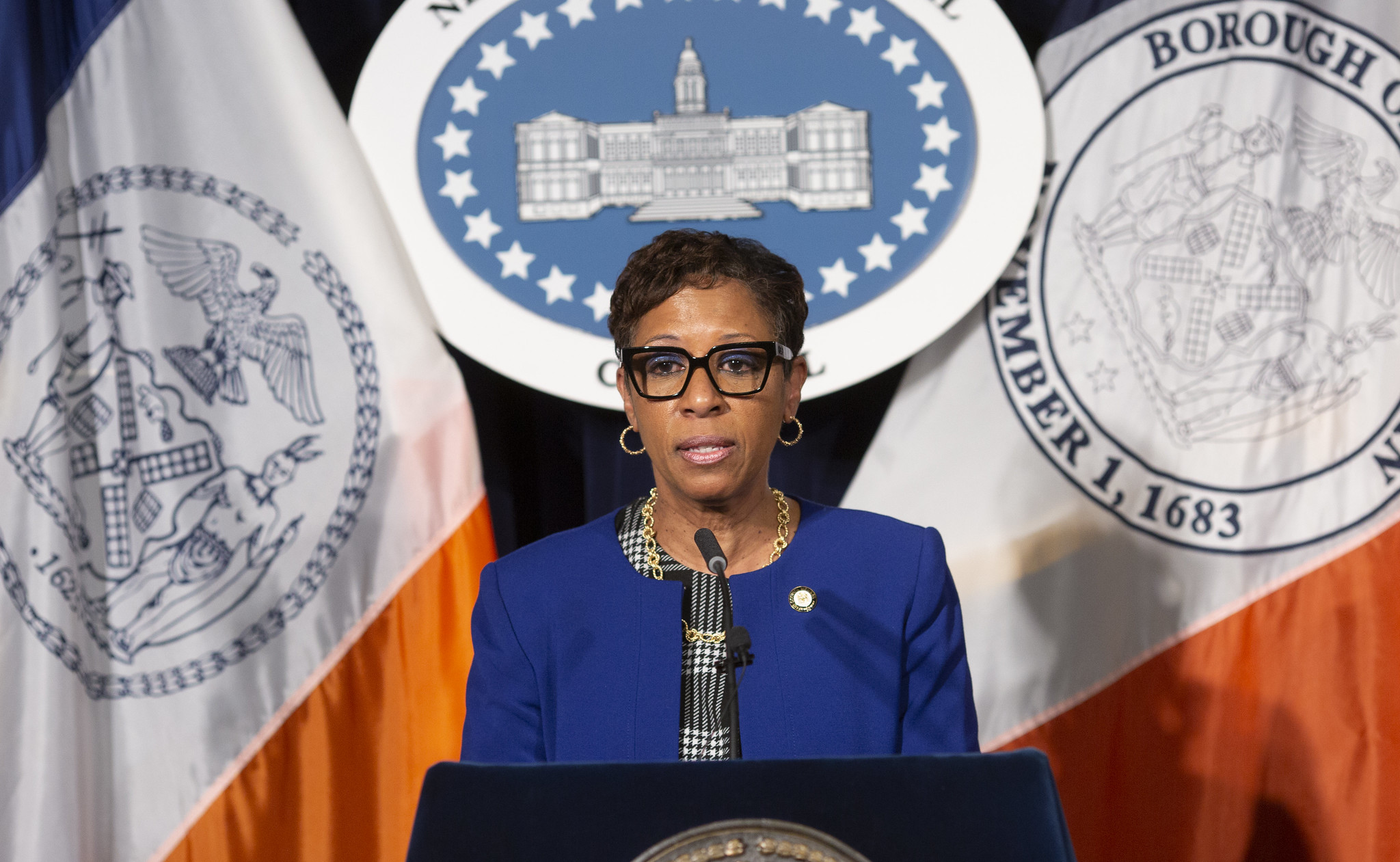 Adrienne Adams: New York City Mayor Eric Adams and City Council Speaker Adrienne Adams share a lot – their name, their high school alma mater and their relatively moderate Democratic politics. But only one of the Adamses qualified as a Winner of the Year. Adrienne Adams went from an afterthought in last year's City Council speaker race to the last woman standing, clinching the council's top role by an almost unanimous vote in January despite facing a final opponent backed by the mayor. Under her leadership, the City Council got off to a slow start, and some of its big-ticket items remain uncompleted. That included legislation that would ban solitary confinement on Rikers Island, which became an early point of contention between the council and City Hall. But that issue is indicative of a larger trend in Adams' council. Over the past year, the speaker has subverted some expectations that she would serve as a rubber stamp for the mayor, owing to their ideological alignment and friendly relationship. While the speaker and mayor have worked together on issues like expanding the Summer Youth Employment Program and Fair Fares funding, the speaker has pushed the administration on other issues – encouraging the Rent Guidelines Board to make only minor hikes for rent-stabilized tenants and issuing a sharply worded call for the mayor's commissioners to show up to oversight hearings, for example. The council has passed some legislative packages that reflect its majority female, majority people of color makeup and pushed through approval of a handful of housing projects amid an affordable housing crisis.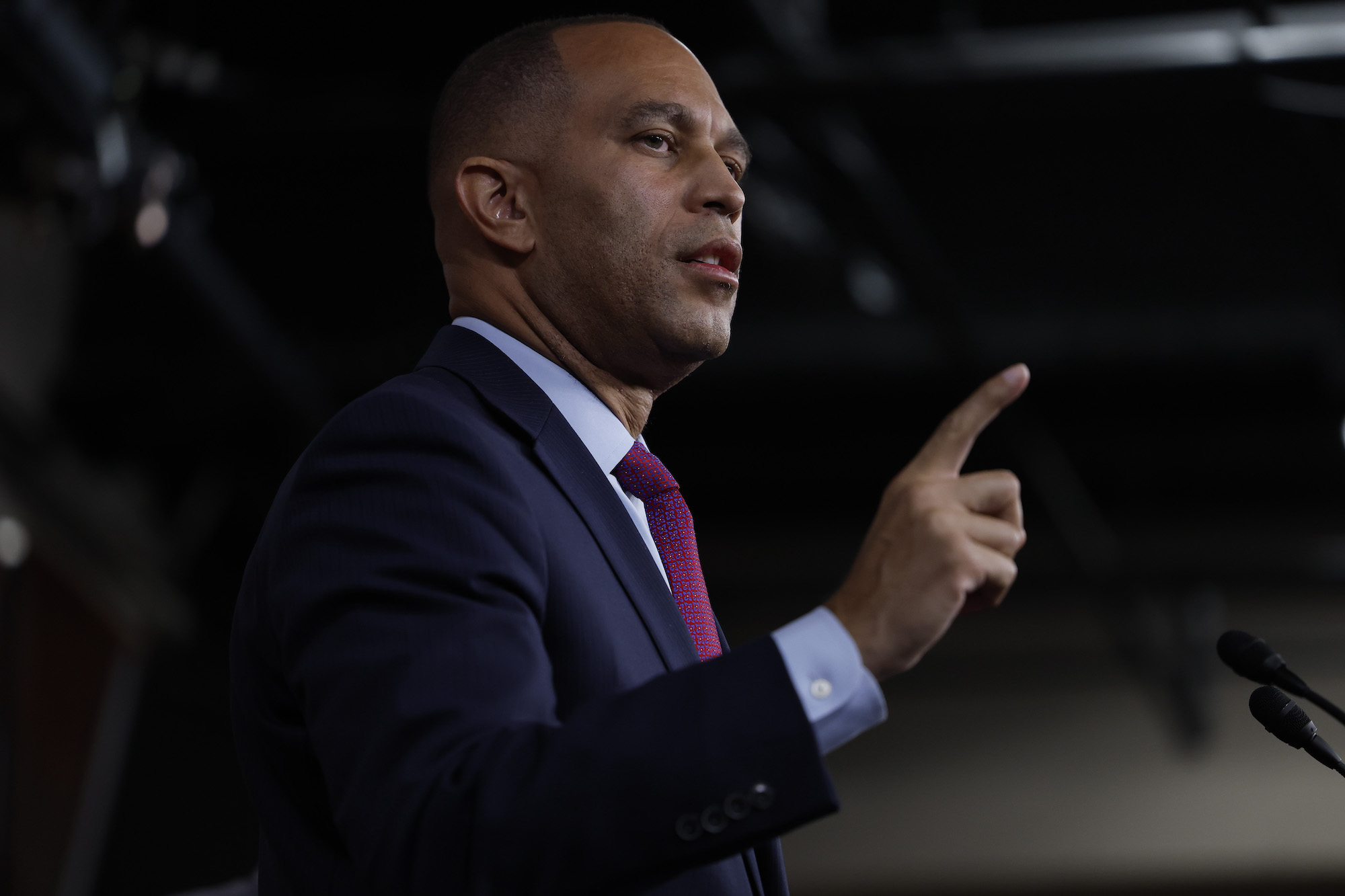 Hakeem Jeffries: Is there something in the water in Brooklyn? Because now the U.S. Senate majority leader and the House minority leader live so close to each other they might run into each other grabbing an ice-cream cone at Ample Hills. Yes, in a country stretching from sea to shining sea, U.S. Senate Majority Leader Chuck Schumer and House Minority Leader Hakeem Jeffries could grocery shop at the same CTown.
Schumer already had the top spot (though he's a winner too, after the Republican Party's absolutely stellar candidates for U.S. Senate let Democrats hold on to the majority), but Jeffries is new. He was officially picked to lead the Democrats in the House of Representatives on Nov. 30, but he'd been putting those puzzle pieces in place for years. Calm, cool and collected, Politico wrote that Jeffries tried to make his ascent to leader feel inevitable. "And in the end, it did."
There were a lot of places this could have gone wrong. Jeffries thought about challenging Bill de Blasio for New York City mayor in 2017. He decided against it. Another would-be speaker, Joseph Crowley, lost his reelection bid to Rep. Alexandria Ocasio-Cortez in 2018. Jeffries worked hard to secure his own district against progressive challengers and wasn't shy in his critiques of the leftists who would dare consider challenging him. Members of Congress like Reps. Adam Schiff and Jim Clyburn thought about running for the top spot themselves. Both decided against it, clearing the way for the man from Brooklyn. Jeffries had it under control the whole time.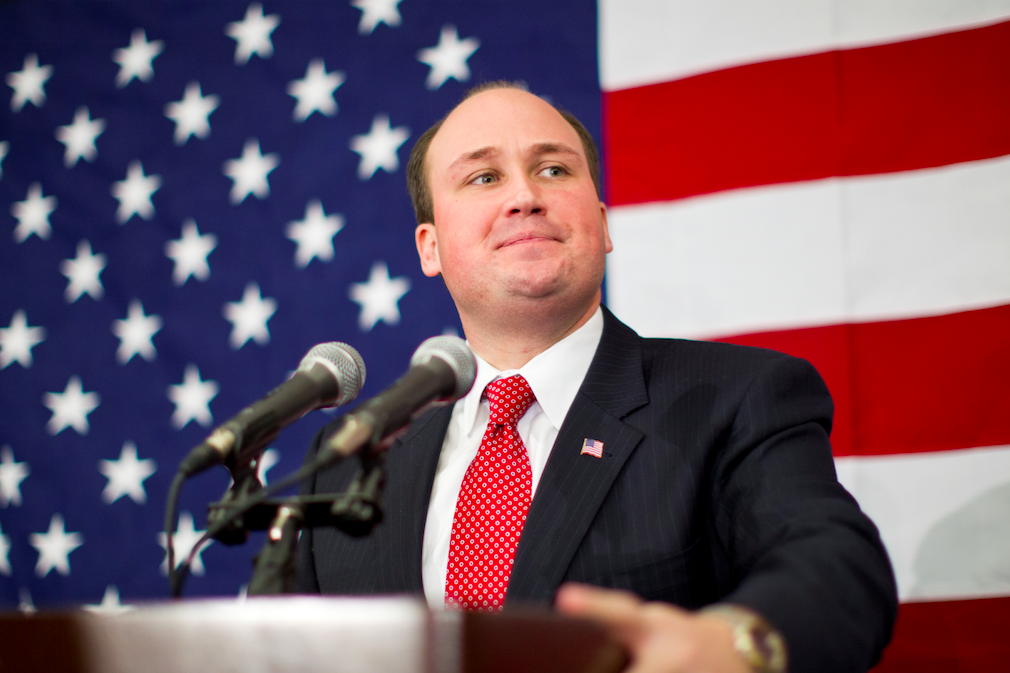 Nick Langworthy: When he took charge of the state Republican Party in 2019, Nick Langworthy inherited a party in shambles. He took over after devastating losses in 2018 cost the GOP control of the state Senate, Republicans' last stronghold in state government, and many in the state were ready to write off the party. After the exit of former Republican Party Chair Ed Cox, whom many blamed for the 2018 losses, the state GOP seemed all but dead, resigned to the permanent minority in an increasingly blue state. Few had high hopes for Langworthy. Now, Langworthy is prepared to leave his post to head to Congress after overseeing the best New York election for Republicans in years. On a personal level, Langworthy defeated his rival Carl Paladino in the Republican primary for the 23rd Congressional District, paving the way for his win in November that will send him to Washington, D.C. But he's also taking with him a large new Republican delegation after his party's candidates flipped several congressional seats on Long Island and in the Hudson Valley – seats that were crucial to the GOP winning back control of the House. Judicial victories striking down legislative lines drawn by Democrats and overturning the state's century-old concealed carry gun laws were the icing on the cake for Langworthy's banner year. While Republicans may not have gained ground at the state level, Langworthy has more than proved his party remains a force to be reckoned with in New York.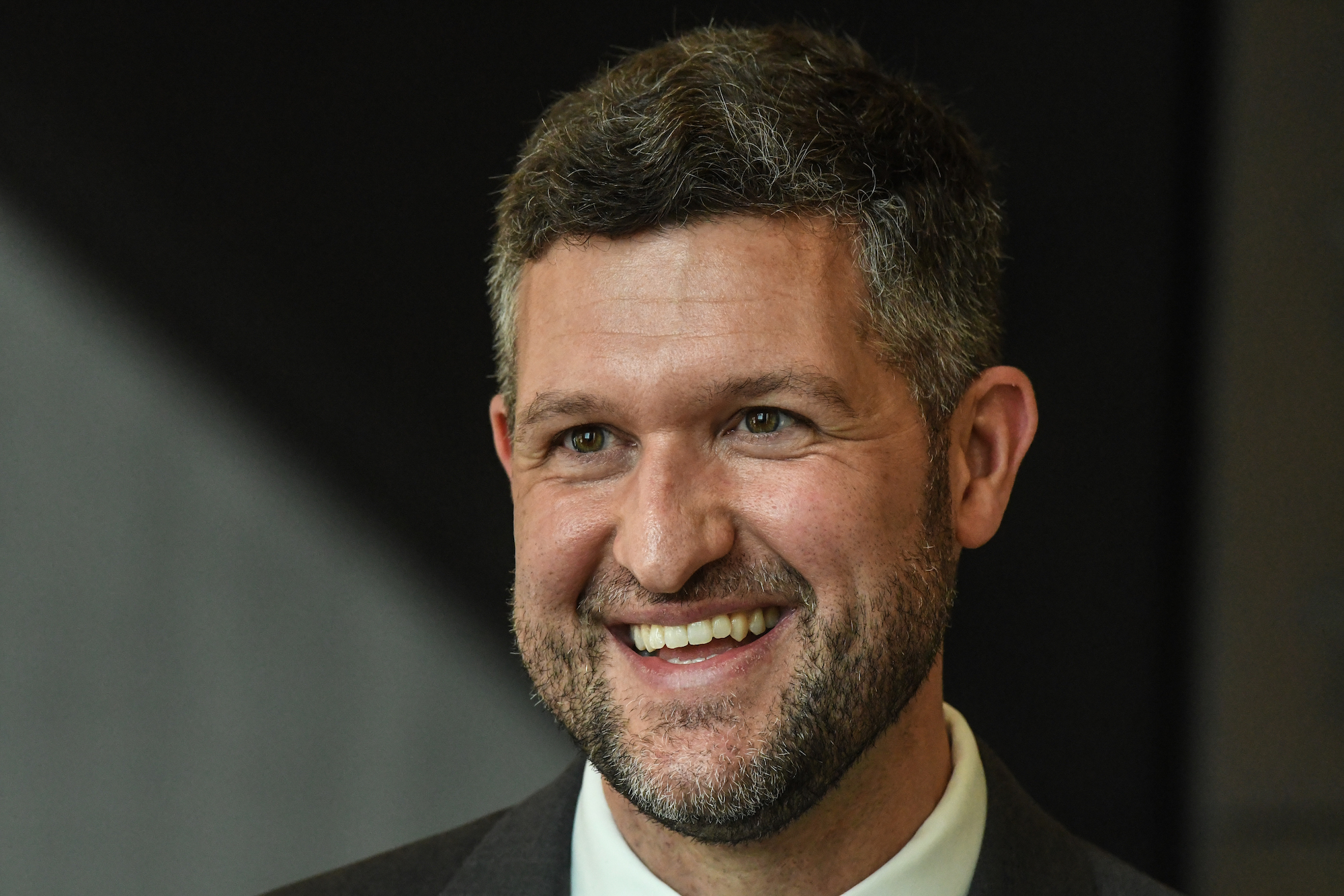 Pat Ryan: It's safe to say it was a year full of congratulations for newly elected Rep. Pat Ryan. Ryan's decision to seize on an opportunity paid off. After the U.S. Supreme Court ruled to overturn Roe v. Wade, candidate Ryan made abortion rights a key campaign platform that ultimately led to his victory in the special election for the 19th Congressional District. Ryan won by a slim margin against Republican Dutchess County Executive Marc Molinaro, but this was a big win for Democrats since the Hudson Valley race was considered a bellwether for the midterm elections this year. Democrats across the country considered using Ryan's strategy to secure wins in swing districts. After that success, Ryan had incumbency on his side when he ran for a full term to represent the 18th Congressional District against Assembly Member Colin Schmitt. While pocketbook issues, including inflation and the economy, were top of mind for voters heading into Election Day, Ryan's proven strategy secured him yet another win. This came as New York Republicans flipped several congressional seats – making Ryan the only Democrat to successfully win a competitive congressional race in the midterms.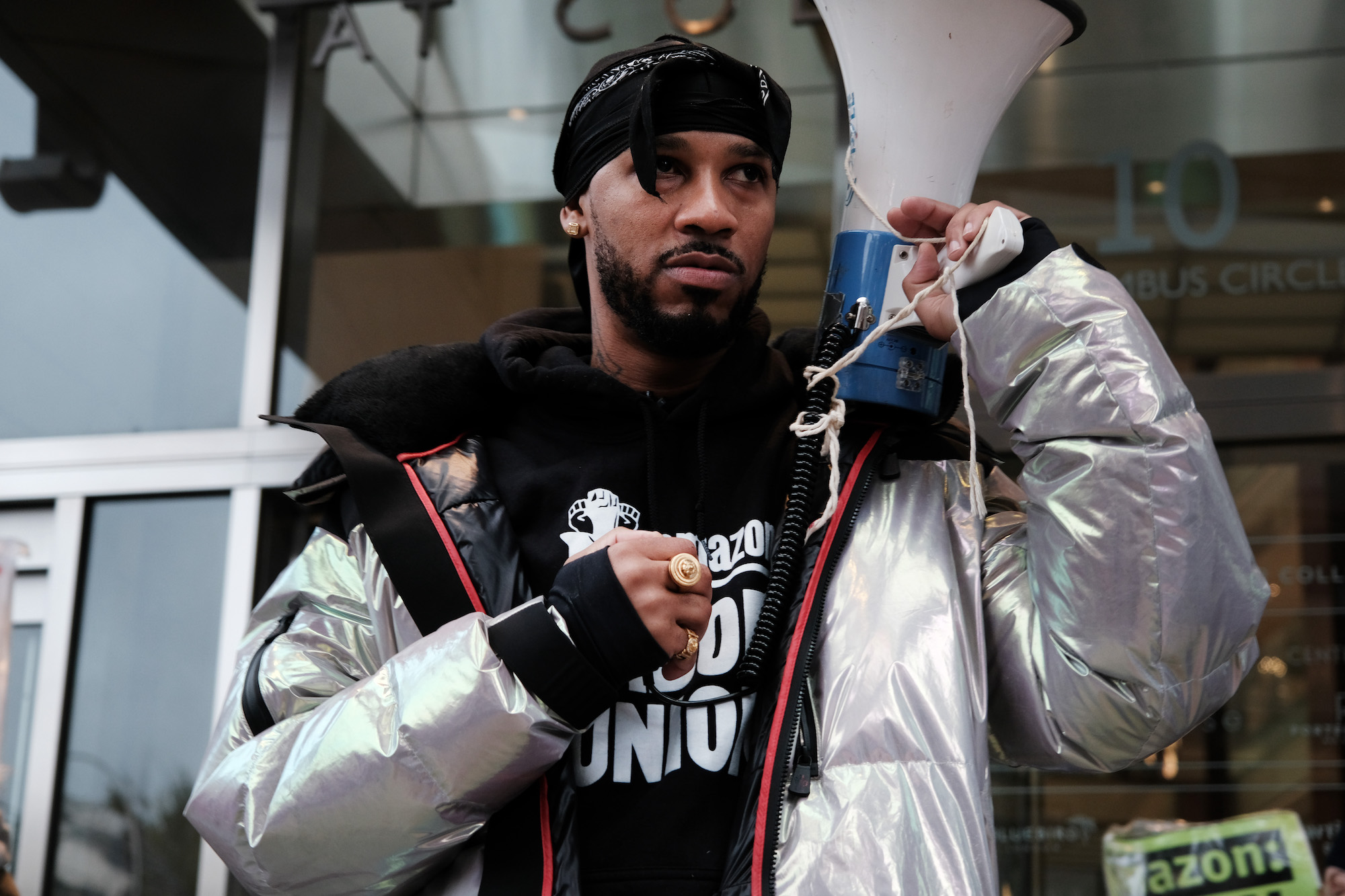 Chris Smalls: Amazon executives should be careful who they label "not smart or articulate." Chris Smalls, a former employee at the company's massive Staten Island warehouse and the president of the independent Amazon Labor Union, helped orchestrate arguably the largest labor victory in 2022. The Amazon Labor Union won an election at the 8,000-person JFK8 warehouse, making it the first Amazon warehouse in the country to vote to unionize. And it's not just Amazon workers – Starbucks baristas, farmworkers, media and nonprofit employees have all contributed to a new unionization movement in New York. Still, "Hot Labor Summer" has chilled somewhat into an "Anti-Union Autumn" for Amazon workers and organizers at other companies like Starbucks, fueled by reinvigorated efforts to tamp down unionization and a slew of firings of organizers. Smalls' plans of taking the union national haven't materialized as quickly as some hoped. After its victory at JFK8, the union lost an election at a second Staten Island warehouse, and another at a warehouse outside Albany. But despite some setbacks, the significance of its victory at JFK8 can't be overstated, even as Amazon continues to fight it. That singular win launched Smalls and the Amazon Labor Union into the stratosphere, and he didn't even have to drop a fortune to get there.
LOSERS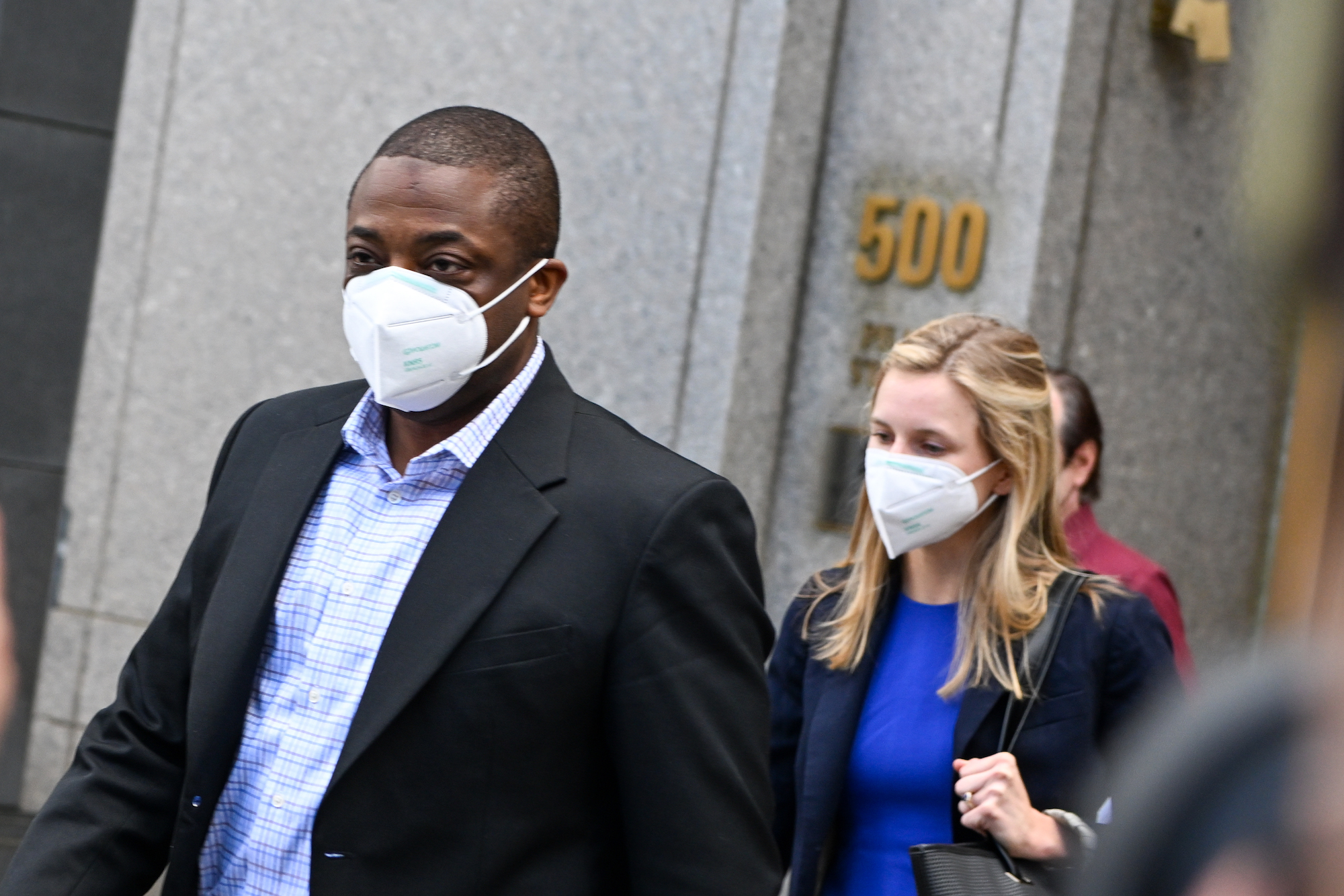 Brian Benjamin: Oh how the mighty have fallen! As far as political scandals go, former Lt. Gov. Brian Benjamin may be a top contender. The year started off promising for Benjamin – who was selected to serve as lieutenant governor by Gov. Kathy Hochul late last year. The new role was arguably a political redemption for Benjamin after his unsuccessful run for New York City comptroller. But a few months into his new role, Benjamin was charged with fraud, bribery and conspiracy for allegedly scheming to accept campaign contributions for political favors. The indictment against Benjamin accused him of granting a real estate developer $50,000 in state funds in exchange for that developer's campaign contributions. Amid the legal woes and persistent calls to step down, Benjamin resigned and was said to have agreed with Hochul that he could not serve in his role as the legal process played out. But in another political turnabout, things began to look up for the Harlem Democrat heading into the final days of the year. A Manhattan judge dismissed the bribery and fraud charges against Benjamin and concluded the prosecution had not met the high standards of quid pro quo. Benjamin's legal team immediately celebrated this win and released a statement calling the charges "flimsy and unwarranted" while criticizing the indictment. Benjamin's legal fight is far from over. The former lieutenant governor must still answer charges of alleged falsification of records. It's safe to say, Benjamin's year has been filled with the highest of highs and the lowest of lows.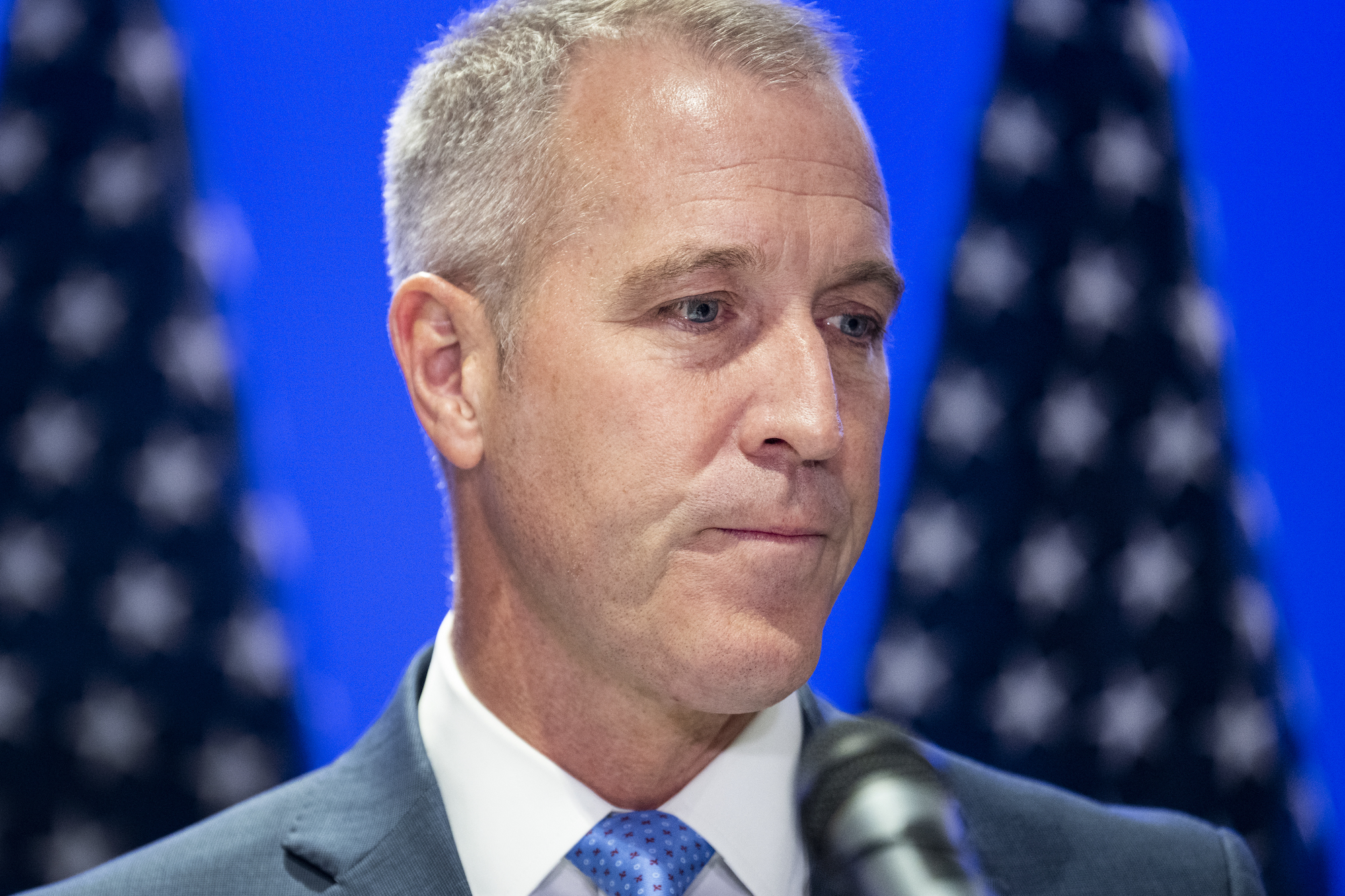 Sean Patrick Maloney: By and large, Democrats in the U.S. woke up on Nov. 9 with a sense of exquisite relief. The bloodbath they were certain would come ultimately didn't. Chuck Schumer will still lead the U.S. Senate, and Hakeem Jeffries is going to preside over a not-too-outnumbered minority in the House. But for one very influential, high-profile, somewhat Machiavellian Democrat, the "red wave" did come to pass. Rep. Sean Patrick Maloney, leader of the Democratic Congressional Campaign Committee – effectively the head strategist and fundraiser for the House Democrats – narrowly lost his seat to Republican Assembly Member Mike Lawler. The loss came after five terms in Congress, a long trip to Europe, a last-minute fundraising blitz and many assurances that Maloney was the odds-on favorite. The story, like all congressional election dramas this year, started with redistricting. Maloney represented the old 18th Congressional District, spanning the mid-Hudson Valley, for nearly 10 years. After redistricting, he chose to run where he lives, in the new, more suburban 17th District, where only 1 in 4 residents were previously repped by him. With its slightly larger Biden advantage (10 percentage points above Trump voters), the 17th District seemed like a safer bet than the new 18th District, which Biden carried by a narrower 8 points. That choice all but forced incumbent first-term Rep. Mondaire Jones to look elsewhere, causing an embarrassing conflict between a young, Black progressive and Maloney, a white senior member. Jones moved to Brooklyn, and lost a competitive primary, and the 18th District ended up electing a Democrat anyway. When everything was said and done, Jones tweeted one word that pretty much summed it all up: "Yikes."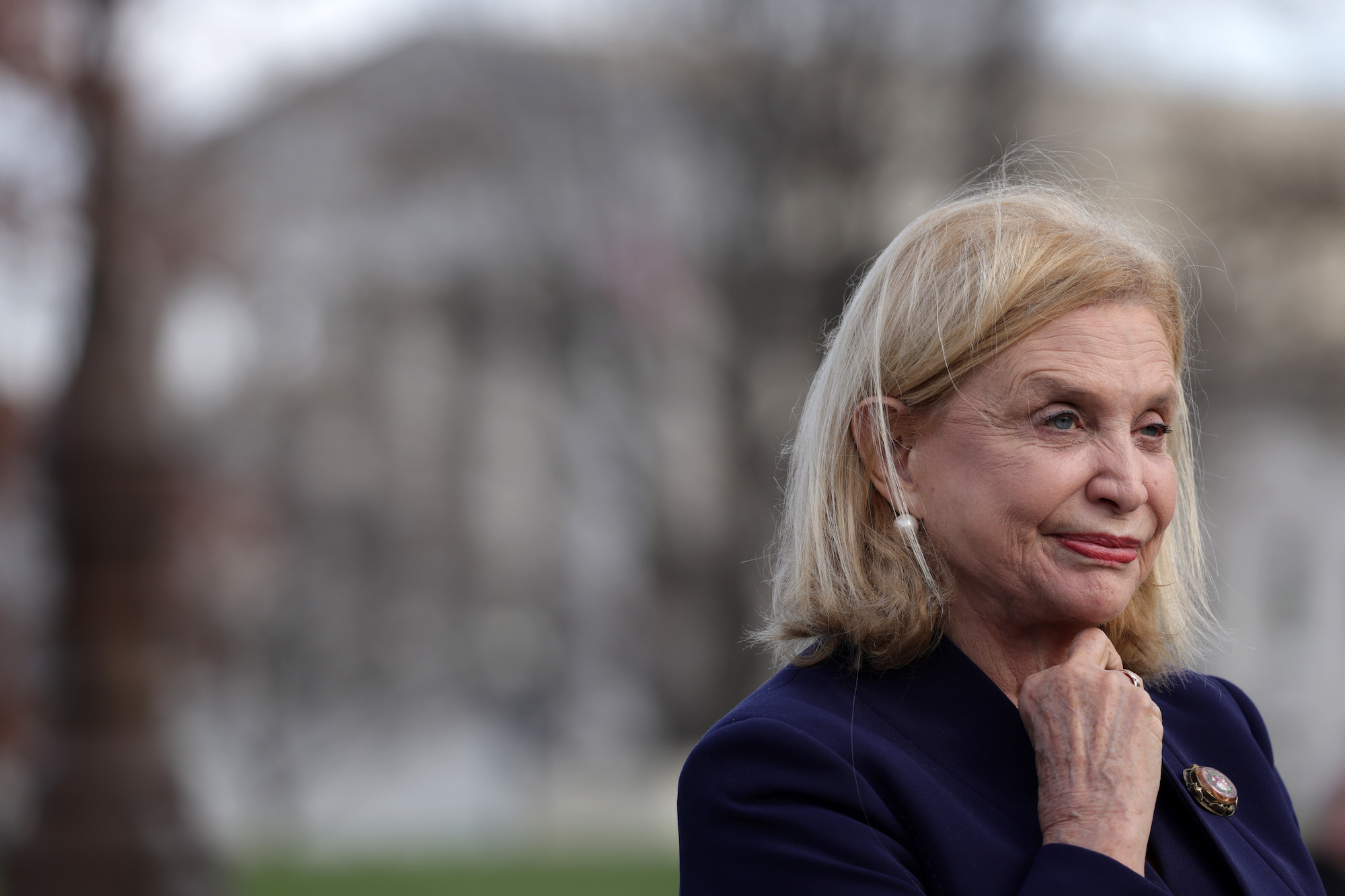 Carolyn Maloney: Rep. Carolyn Maloney's decadeslong congressional career has officially neared an end – and a turbulent one at that. Redistricting rammed the Upper East Side and Upper West Side together, forcing two of New York's senior lawmakers into a single primary in Manhattan's 12th Congressional District. Much of Maloney's 2022 was spent locked in a nasty election battle against friend-turned-foe Rep. Jerry Nadler. Though neither lawmaker would have chosen to face one another, neither pulled punches when push came to shove. While about 60% of Maloney's old district remained in the new boundaries, Nadler was the first to announce his campaign. His message to his colleague? "Step aside, I'm running," Maloney claimed. The tenor only intensified over time – the two criticized each other over their records and exchanged snarky remarks in debates. Things hit a particularly low – and embarrassing – point when Maloney described Nadler as senile. Perhaps the most embarrassing gaffe of the election – if some Upper West Siders are to be believed – centered on an appetizing store. When asked how well she knew the new district, Maloney wrongly identified the name of the Upper West Side's iconic Barney Greengrass as "Grassroots." In the end, Nadler was the one left standing, winning 56% of the vote to Maloney's 24% in the Democratic primary. But it would seem that Maloney won't even be able to quietly finish up her term before moving on to her next venture – she's now facing an ethics investigation over allegations that she improperly sought a ticket to attend the 2016 Met Gala.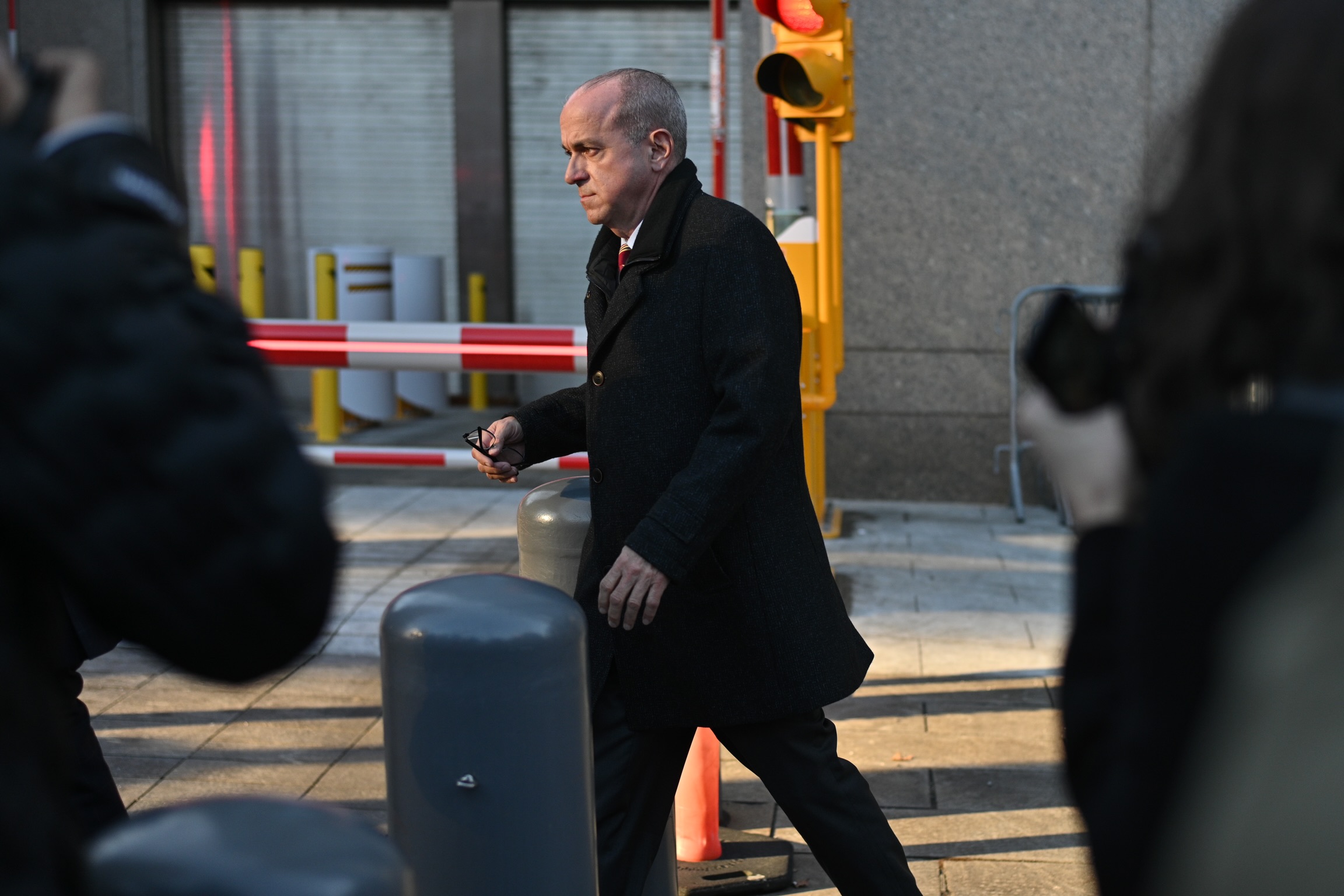 Ed Mullins: As bad as 2021 was for Ed Mullins, things were about to get a lot worse. What began as a tumultuous year for the former New York City Police Department union president ended with Mullins facing a costly lawsuit and a criminal charge. Talk about a bad 12 months. Mullins had never been a stranger to controversy during the nearly two decades he'd spent at the helm of the Sergeants Benevolent Association, but things began snowballing in October last year after the FBI raided Mullins' Long Island home and Manhattan office for suspected theft of union funds. Widespread photos showed agents lugging computers, documents and large boxes as they streamed from the SBA headquarters. Mullins resigned a few hours after the raid, but that was far from the end of his woes. By the end of February, the U.S. Department of Justice charged Mullins with wire fraud, alleging that he'd submitted hundreds of phony expense reports to steal hundreds of thousands of dollars from the SBA. Items on those reports ranged from the bougie to the mundane:expensive dinners at high-end restaurants, groceries and gift cards for family members were all things he allegedly overcharged the union for. About a month after Mullins pleaded not guilty and was released on bail, members of the union he'd left only a few months ago slapped him with a $1 million lawsuit.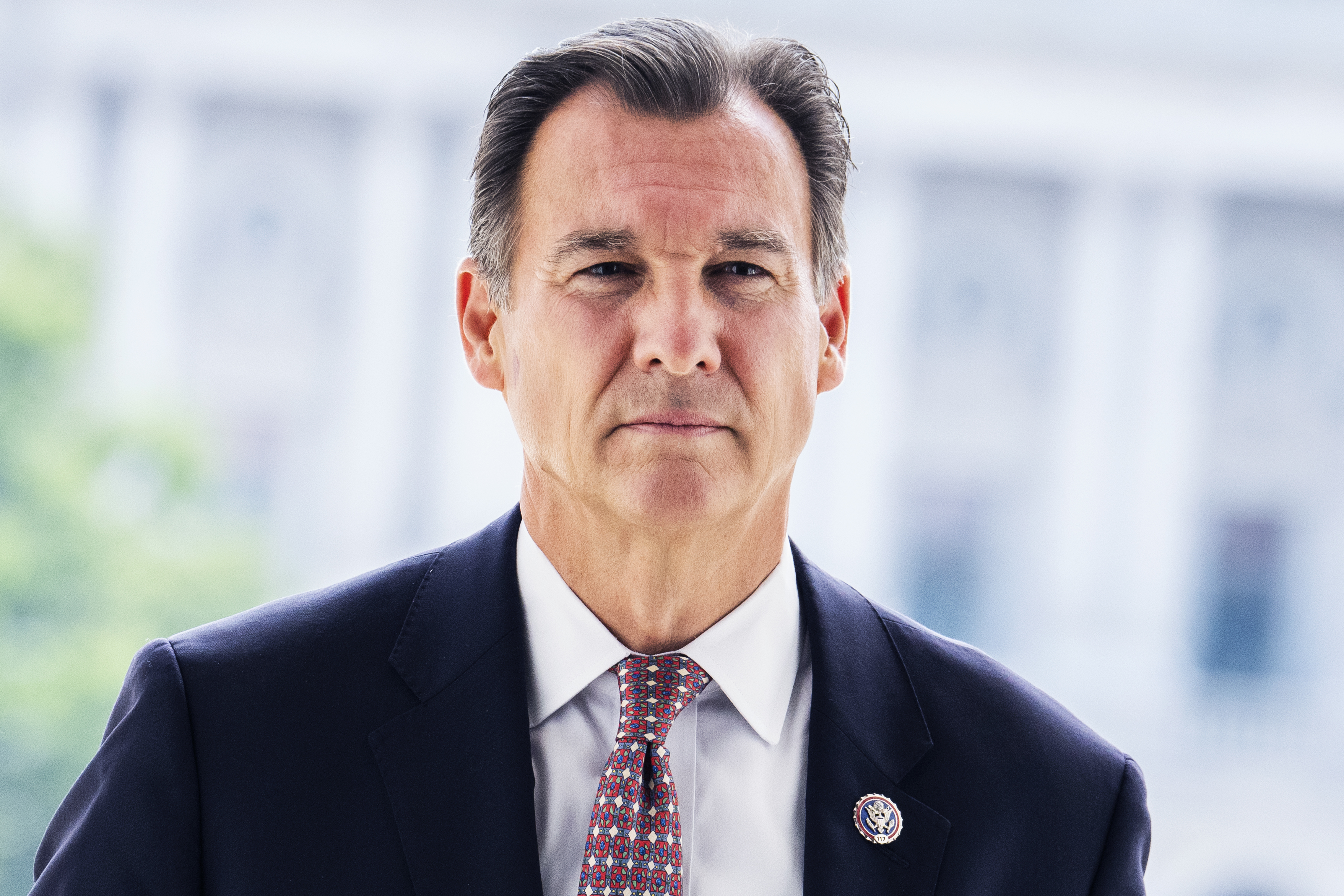 Tom Suozzi: Rep. Tom Suozzi bet big – and he lost big. Rather than seek reelection in Congress, a seat he had a good chance of keeping even with redistricting, Suozzi decided to give it all up to run for governor against Gov. Kathy Hochul. And boy did that backfire. Not only did Hochul defeat him in a landslide in the Democratic primary, Suozzi didn't even finish second. New York City Public Advocate Jumaane Williams managed to beat him, despite spending far less money and engaging in far less campaigning. And this after some … questionable remarks made on the campaign trail that gained him the ire of many Democrats and those on the left. To add insult to injury, Suozzi's chosen successor for Congress also came up short in the primary for his newly redistricted seat. And what's more, absent an incumbent, that seat flipped red in November. With all that happening, Suozzi's lost crusade against ending the state and local tax deduction cap may seem relatively minor. But it means that he ends his congressional career on a particularly sour note, with a failure to make good on his biggest promise. While his allies in New Jersey will have the chance to try, try again, Suozzi gave up that opportunity. As Hochul so bluntly put on the night of the primary election, "He won't be in office."