Education
Can David Banks lead NYC schools out of the pandemic?
New York City Mayor-elect Eric Adams is set to announce David Banks as his pick for Schools Chancellor on Thursday.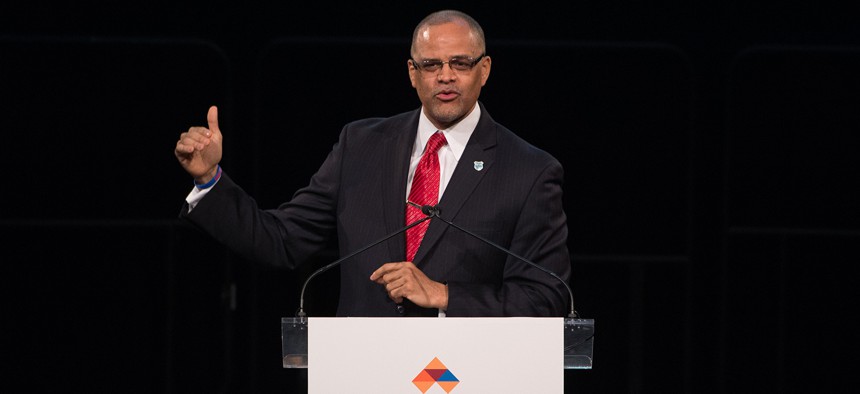 New York City Mayor-elect Eric Adams is expected to announce David Banks, founder of Eagle Academy, as his pick for Schools Chancellor on Thursday. Adams' first major administration appointment doesn't come as much of a surprise. Banks was widely expected to be the incoming mayor's top pick and is a co-lead on the transition team's education committee.
Banks is best known as the founding principal of Eagle Academy for Young Men, a network of public schools geared toward low-income Black and Latino boys. Starting with one school in the Bronx, the Eagle Academy network now includes six schools; five in New York City and one in New Jersey. The small schools, which embrace culturally responsive curriculum, have a mixed track record, though the five schools in New York have generally held higher than average graduation rates for the city, Chalkbeat New York reports. 
But while Banks' impending appointment may have been expected, inheriting control of the nation's largest public school system – still weathering the effects of the COVID-19 pandemic – is sure to bring surprising challenges. In addition to drops in enrollment and increased challenges in ensuring homeless students are receiving equal access to education, the next chancellor will have to confront massive learning gaps and the emotional trauma caused by the pandemic. Confronting students' trauma is one of Banks' first priorities, The New York Times reports, along with expanding early childhood education.
Another question Banks may encounter right off the bat is how to approach a possible vaccine mandate for students. Mayor Bill de Blasio has held off from mandating the COVID-19 vaccine for students – it's currently required for teachers and staff – but Adams has said that he's open to requiring it for students too. Banks will also be tasked with implementing changes to the gifted and talented program – though Adams has suggested that he won't overhaul the program, as de Blasio promised late in his term to do.
The deep racial segregation in New York City's schools is a challenge previous chancellors have struggled to confront. "I want to help transform the lives of so many of our children, but particularly Black and brown children who have struggled the most in this system," Banks told The New York Times. "They need people to be bold on their behalf."