Policy
Two Oscar contenders are getting New York state tax credits
That's way less than in past years – just as Gov. Kathy Hochul is looking to boost the credit to $700 million a year.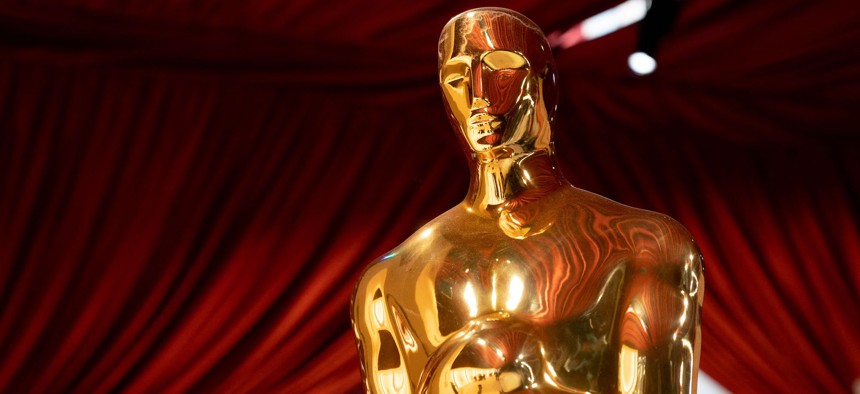 The Oscars return to Hollywood this Sunday – and New York taxpayer dollars may fund two contenders."The Whale" and "Causeway" both applied for the state's Film Production Tax Credit, according to Kristin Devoe, Upstate Communications Director for Empire State Development. The program offers a 25% credit for certain production costs for movies that film in New York state. Films shot elsewhere can also qualify for the 25% credit to cover post-production work done in the state. 
"The Whale" was filmed in New York and marks actor Brendan Fraser's comeback. It earned three nominations, including best actor for the Westchester County resident. "Causeway" was edited in New York, and was labeled actress Jennifer Lawrence's dramatic return, though it was her costar Brian Tyree Henry who received the film's only nomination for best supporting actor.
Gov. Kathy Hochul's budget plan aims to increase the film tax credit to $700 million a year, up from the current $420 million. Considering that just a few years ago seven films that qualified for the tax credit received 37 Oscar nominations, Hochul might not mind pointing out to the critics that New York's position in the Academy seems to be slipping. 
She argues it's money well spent on an industry struggling from the COVID-19 pandemic. ESD says that since 2014, 1,502 productions have applied for tax credits, resulting in more than 1.7 million hires and over $35 billion in spending in the state. Still, many criticize Hochul's boost as a handout. Lawmakers and fiscal policy experts have long described the tax credit as gratuitous and pointed to New York City's notability as more than enough to attract projects and sustain the industry. The rebate's proposed increase from 25% to 30% has earned even more backlash. With potential to become New York's largest tax break for just one industry, the success of "The Whale" and "Causeway" could become part of the debate.