Politics
Five years and a transformed New York
Trump's 2016 presidential victory shocked his home state. We had no idea what we were in for.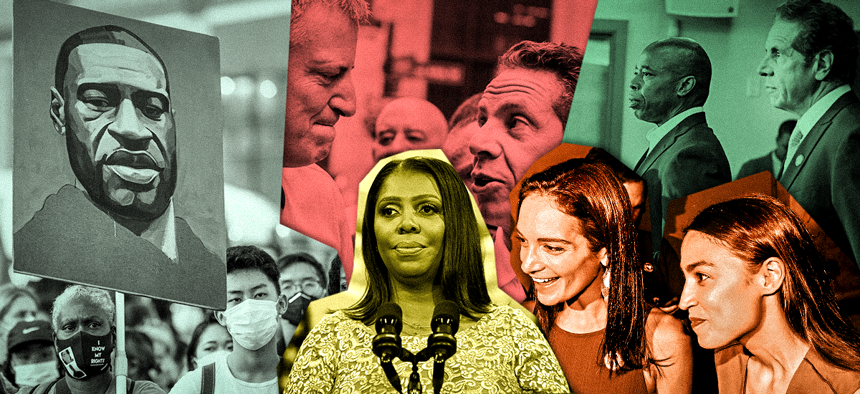 Things change fast in New York politics. One season, you're on the cover of every national magazine and schmoozing on cable news, and the next season you're fighting calls for resignation from all sides. City & State has pumped out issues every week to chronicle the ups and downs, the winners and the losers. Here are some of the biggest stories of the past five years.
2017: Trump stuns, Cuomo and de Blasio feud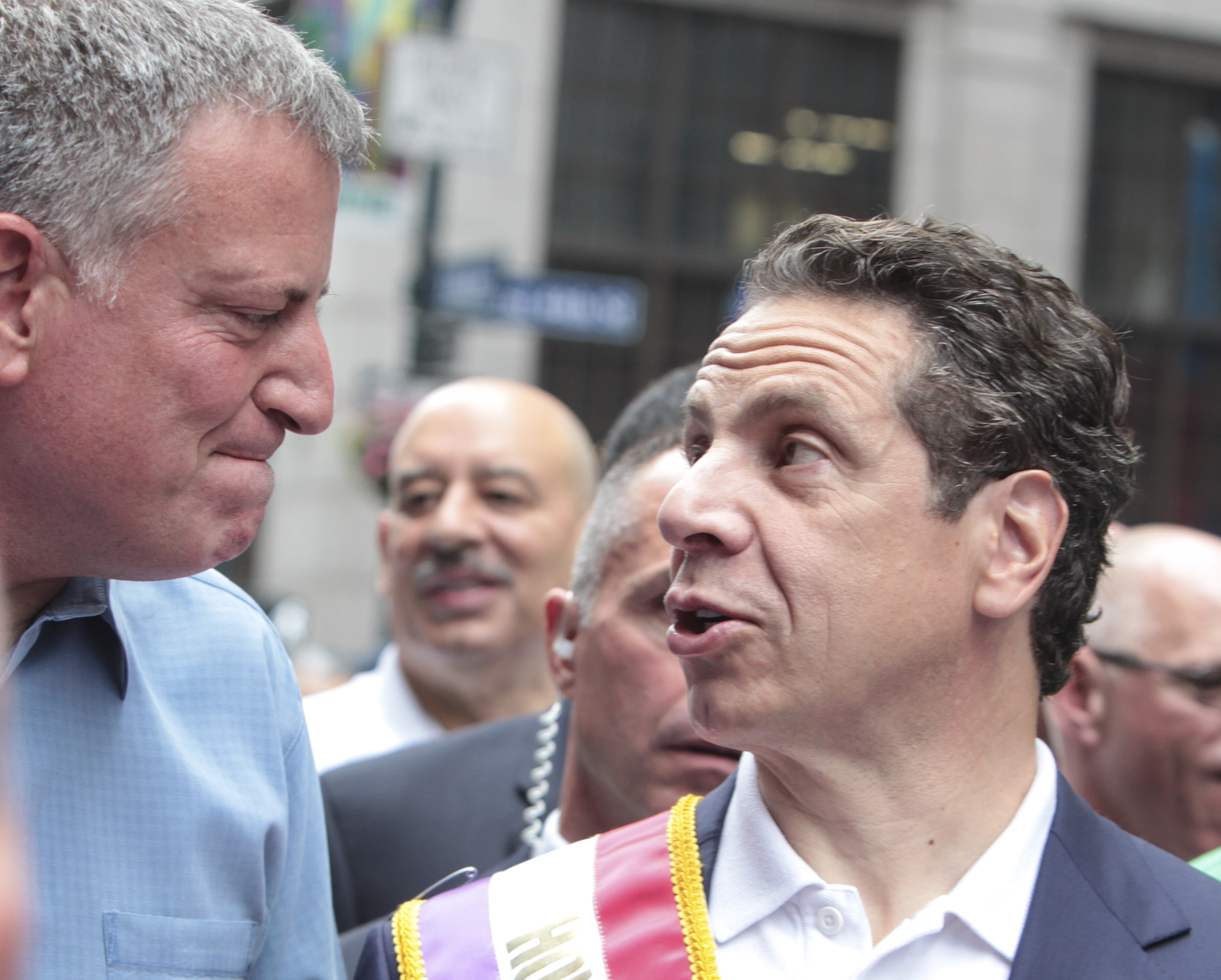 Following a divisive election, former New Yorker Donald Trump officially became the 45th president of the United States on Jan. 20, 2017. In the days surrounding his inauguration, hundreds of thousands of protesters marched down New York City's streets, kicking off a year of demonstrations. Though Trump's popularity soared upstate in rural areas, the president received little love from his hometown. City & State profiled the president's middle son Eric Trump in September. 
New York City had its own source of conflict unfolding at the same time – one that spanned well prior to 2017 and beyond. It involved two of the state's most powerful people: Gov. Andrew Cuomo and New York City Mayor Bill de Blasio.
City & State broke down their feud in January with a piece entitled "Revenge is coming." Their relationship had eroded to the point where they both rarely passed up an opportunity to take a shot at one another. It was a big year for de Blasio all around. The mayor was easily elected for a second term in November with 66% of the vote, marking the first time a Democrat had been reelected to the position in the city since 1985. 
2017 was also the 100th anniversary of women winning the right to vote in New York. To mark the occasion, City & State looked at gender parity with a cover shoot of former Secretary to the Governor Melissa DeRosa. In 2017, only 13 of the 51 City Council seats were held by women. 
"To have a legislative body in a city like New York, progressive, where you have such an incredible gender disparity – it really does matter," said then-outgoing City Council Speaker Melissa Mark-Viverito. At the time, she was spearheading a campaign to get 21 women elected to the council by 2021.
2018: A progressive wave takes New York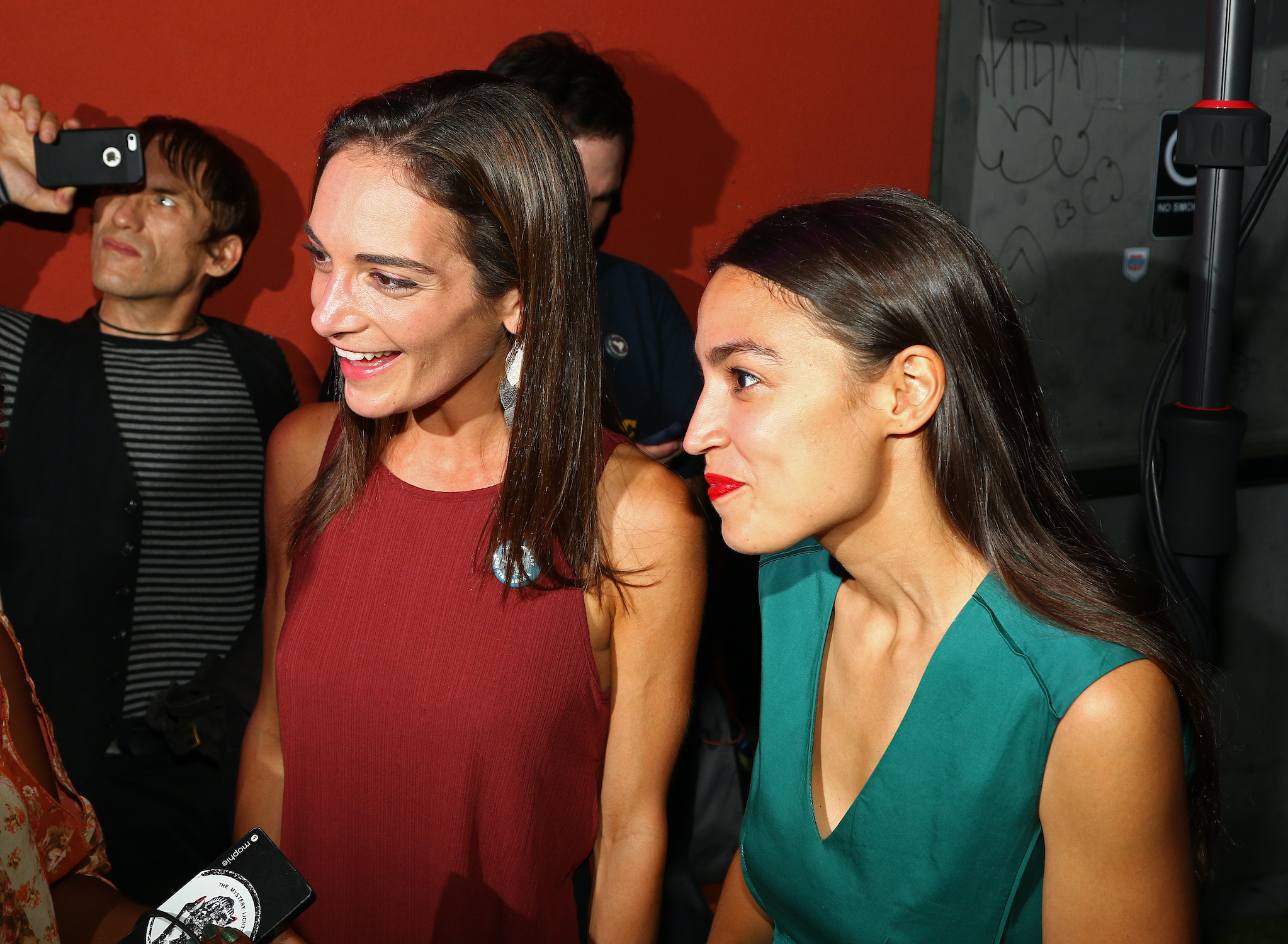 Many assumed that Rep. Joe Crowley, chair of the House Democratic Caucus, would once again be elected to represent New York's 14th Congressional District. He was an incumbent for 10 years, a significant political player in New York City and was even a potential front-runner to replace House Minority Leader Nancy Pelosi. They were all wrong.
Progressive political upstart Alexandria Ocasio-Cortez, then 28 years old, stunned the New York political establishment and Democrats all across the country when she beat Crowley in a resounding upset victory with 57% of the vote. 
Ocasio-Cortez was not the only Democrat to win big in 2018. The Democratic Party managed to flip the state Senate in November for only the third time in a half a century. This gave Democrats single-party rule in New York and the opportunity to push forward policies that Republicans had held up in the chamber for years. The Independent Democratic Caucus, a breakaway group of Democrats who made a deal to work with Republicans, dissolved. Most IDC members then lost their state Senate seats to young, progressive insurgents including Alessandra Biaggi, Jessica Ramos, Julia Salazar and Zellnor Myrie in the Democratic primary. State Sen. Andrea Stewart-Cousins became the first woman to be state Senate majority leader. Policies like single-payer health care, the Reproductive Health Act, which would codify Roe v. Wade into state law, criminal justice reform and changing voting laws all became far more feasible for the Legislature to tackle. But with great power came great opportunity – both to step up and to fall short. 
City & State looked at what challenges might arise from Democrats holding control of both chambers. Political leaders suggested that a fissure could appear between the new progressive lawmakers elected out of New York City and the new Democrats representing the suburbs. 
2019: Letitia James makes history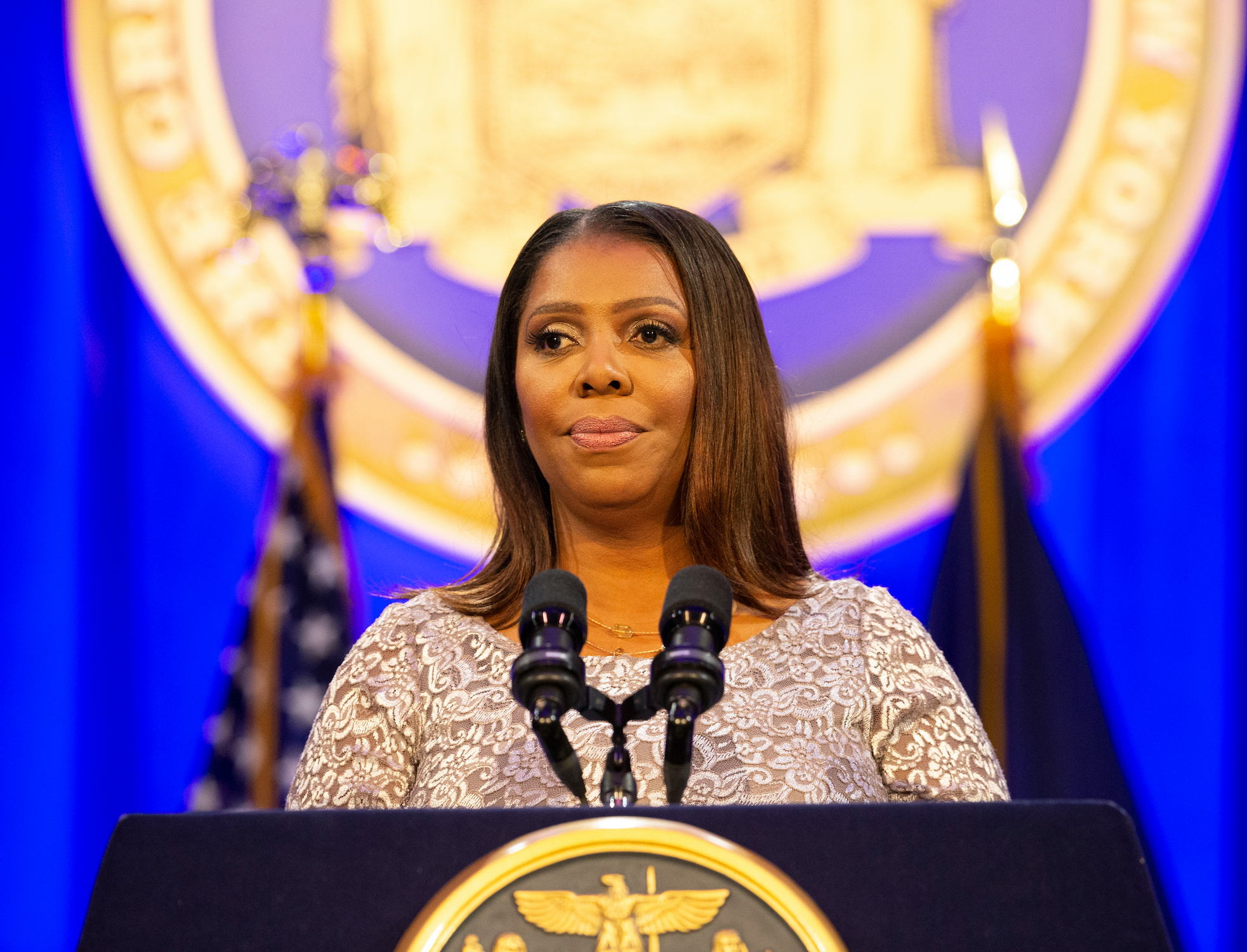 Letitia James shattered racial and gender barriers when she was elected New York attorney general in 2018. She became the first African American woman to serve in a statewide office, the first Black person elected as attorney general and the first woman in New York to fill the position. 
City & State published a profile of James in December, exploring the historic first year, her political relationship with Cuomo and the flurry of attention she received for taking on the president. "If any of my remarks in the past have criticized the president and/or this administration for violating the law or the rights of certain individuals, I'm not sorry," James told City & State. "The law looks at facts, not rhetoric, and application to the law, not my political persuasion, or my political comments."
In Albany, new Democratic majorities passed a historic bail reform package eliminating cash bail for many low-level offenses. That reform would be rolled back in 2020, just a few months after taking effect and after critics linked it to a rise in crime. In New York City, local opposition forced Amazon to back off from plans to build a major headquarters in Queens.
Former Mayor Michael Bloomberg and de Blasio both attempted to run for president – with disappointing results. De Blasio started and ended his presidential campaign within the span of four months. 
City & State wrote about de Blasio's abortive presidential campaign in September, tracing it to him being unsuccessful in reducing inequality and unaffordability – both things the mayor had touted as core promises. City & State argued that no mayor has the capability of fixing the economic and educational inequity plaguing New York City because the city government lacks the direct power needed to do so.
2020: COVID-19 devastates, protests rock the country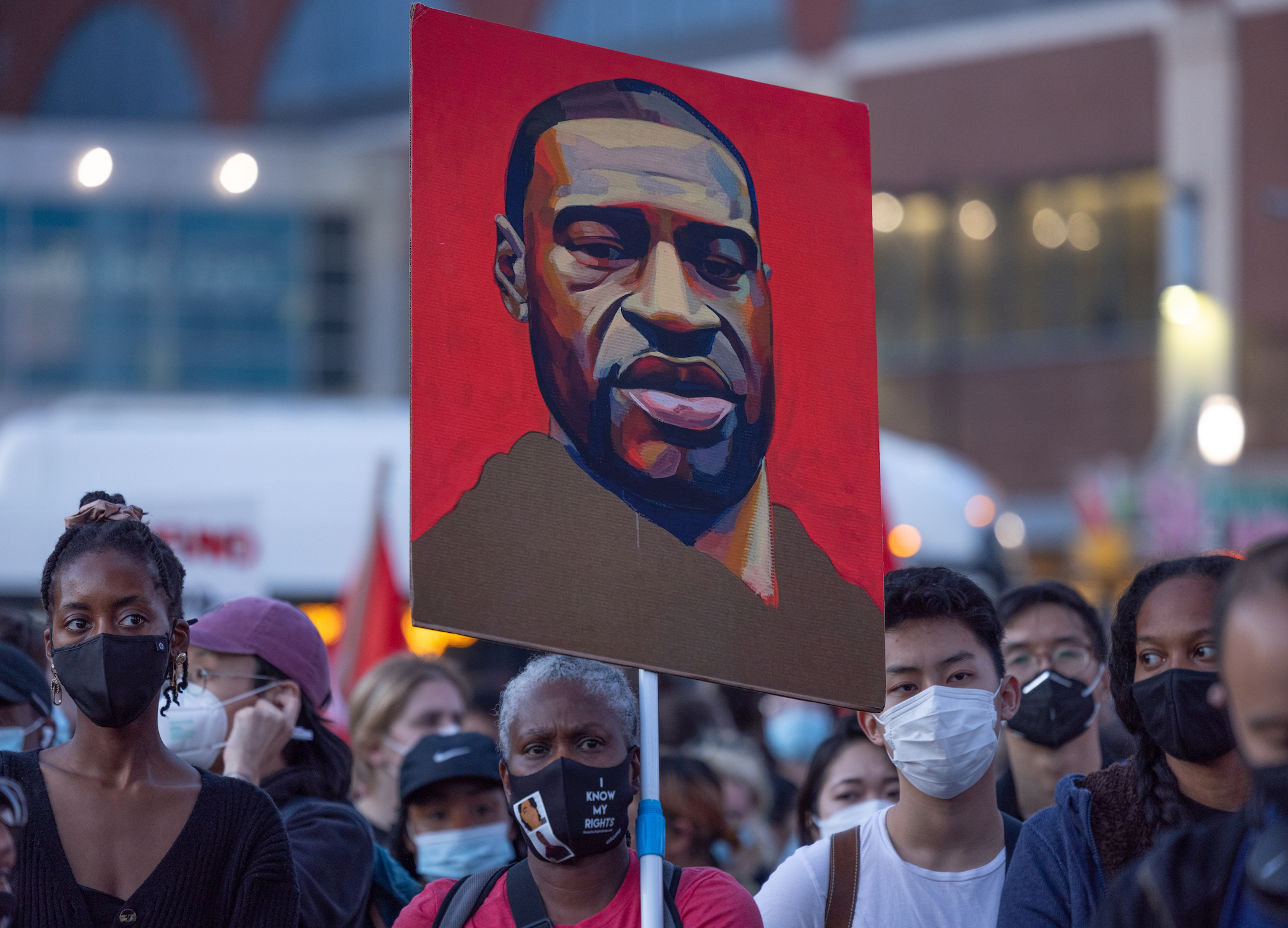 By mid-March, just weeks after the first case of the new coronavirus was identified in New York, the city wracked up enough cases to account for roughly 5% of the world's confirmed cases. Businesses and schools closed their doors, wealthy residents fled the city to second homes, late night subway service was eliminated and hundreds of thousands of New Yorkers lost their jobs. At the head of all of this turmoil and devastation was Cuomo, who within the span of about seven months went from receiving one of his lowest approval ratings since taking office to being one of the most popular politicians in the country. 
City & State looked at this newfound popularity and his place in the national spotlight in March. By the end of the year, more than 30,000 New Yorkers had died of COVID-19.
In April, City & State analyzed why New York was being hit so hard. Urban density, racial and economic disparities, the city's role as a hub of global commerce and transportation and a politically charged federal response all contributed. Key decisions made by Cuomo also played a role, such as a lack of preparation and a delay in shutting down. 
Following the murder of George Floyd by Minneapolis police on May 25, thousands of New Yorkers joined protests across the city to rally against police brutality and call for cuts of at least $1 billion to the New York City Police Department. 
The summer's protests caught the attention of state lawmakers and the City Council with both reconvening to pass landmark legislation, including a repeal of the 50-a law, which kept police disciplinary records secret, and a ban on the police use of chokeholds. Protesters also managed to influence the city budget which shifted funds away from the NYPD, though many activists say the cut did not go far enough.
2021: Adams wins, Cuomo leaves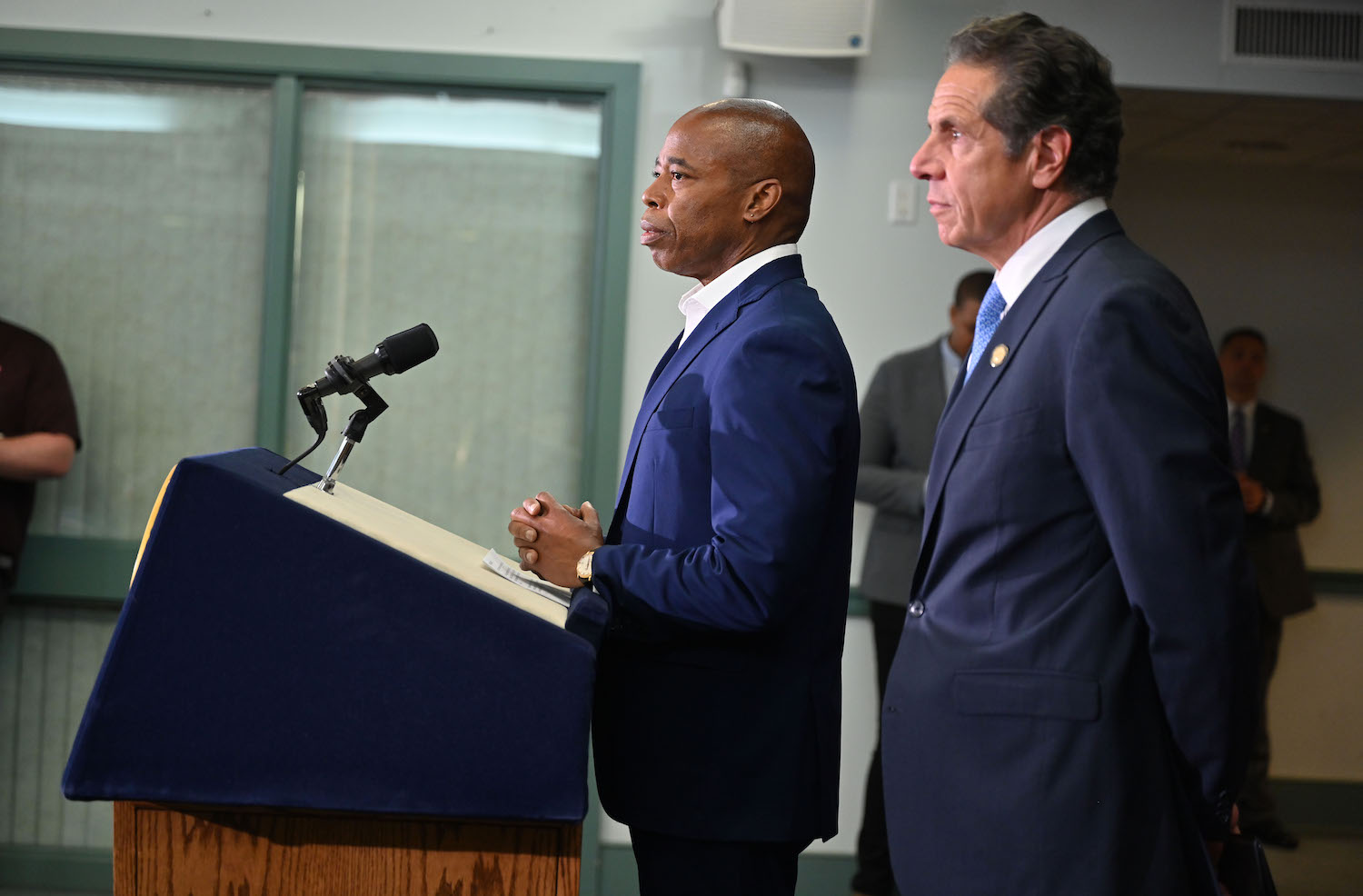 A new mayor for New York City, a three-term governor stunningly ousted, legal weed, a major vaccination effort and a virus resurgence – and 2021 is only halfway over.
Brooklyn Borough President Eric Adams officially won New York City's Democratic mayoral primary in July, making the former police officer all but guaranteed to take office on Jan. 1, 2022. A new slate of City Council candidates also prevailed in the primary, increasing representation of women in the City Council to 50%. Also, for the first time, all three citywide elected officials are likely to be Brooklynites.
In November, Adams will face Republican candidate Curtis Sliwa in the general election, which many are regarding as a formality. Adams is almost certain to become New York City's second Black mayor since David Dinkins became the first in 1989.
But while one New York politician rose in 2021, another imploded. 
In February, Cuomo aides seemed to admit to covering up the true toll of COVID-19 in nursing homes, leading to a cascade of criticism of Cuomo's governance. What began as discussion of his bullying and intimidation gave way to multiple allegations of sexual harassment over several months of emerging scandals. Following a five-month investigation into allegations against the governor, state Attorney General Letitia James concluded that Cuomo sexually harassed 11 women, including current and former state employees. Republicans and Democrats alike, including the majority of New York's congressional delegation and President Joe Biden, called for Cuomo's resignation. On Aug. 10, Cuomo announced his resignation without admitting to any intentional wrongdoing. He seemed intent on avoiding impeachment proceedings. "Government really needs to function today," Cuomo said as he ceded his position to Lt. Gov. Kathy Hochul, who will be the first woman to be governor of New York.