Campaign Confidential
Old overseer overseeing oversight: Amy Loprest is backing leading the New York City Campaign Finance Board
Executive Director Beth Rotman is leaving after just seven months – but she isn't being pushed out by the mayor.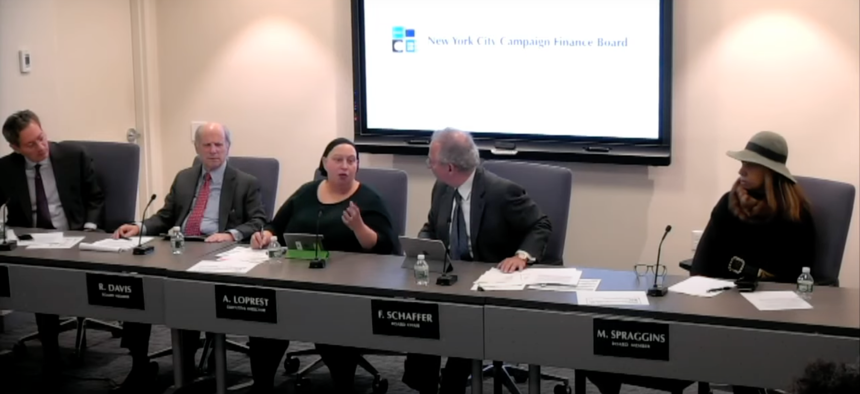 This story is from the Campaign Confidential newsletter, relaunched for 2023. Want it in your inbox? Sign up here. And check out the whole email here.
After just seven months leading the New York City Campaign Finance Board, Beth Rotman is resigning as executive director. The press release cited an ailing family member, but a board insider said it's also due to a clash of personalities at the oversight agency. Amy Loprest had led the board for 16 years before retiring last year, and she's back again in an interim capacity, suggesting some folks there might have yearned for the good old days.
It's just a coincidence that the news came the day after the board slapped Mayor Eric Adams' transition committee with a penalty, the insider said. Rotman leaving wasn't due to external pressure, but an internal thing – and Adams has only appointed one of the five board members anyway.
"It is a little bit of a weird time to leave," said one experienced political consultant, just as the board is giving out matching funds and mailing voter guides. "If you were planning to leave you would wait until June 28," after the primary. But for candidates? "I don't think it should have much impact. Most of the work is done by functionaries, and they'll still do what they do."