Criminal Justice
Opinion: It's time to reinvest the savings from the Less is More Act
Five communities impacted by New York's historic parole rules said investments in housing and mental health treatment services should be a priority.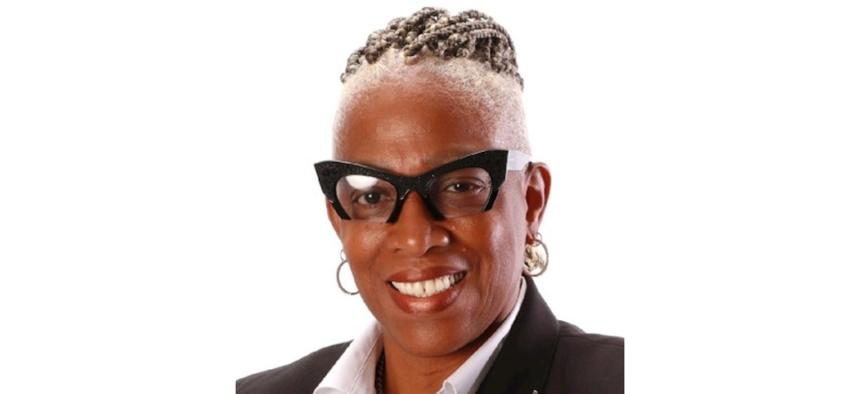 When our elected leaders approach law enforcement leaders like me, they often want our input on public safety investments like parole supervision programs and special prosecutorial units. But the more I listen to people in the communities we serve, the more I understand the importance of centering their voices in discussions of public safety. That's because the root causes of crime are often inextricably linked to the lack of safety nets like housing, jobs and treatment services, within their communities. They would like our leaders to invest in their safety, too. But they have a different understanding of public safety from many law enforcement leaders and elected officials, and it's one we can all learn from. For many New Yorkers, community safety starts with safe and affordable housing and employment. 
Housing should be a key consideration for public investment now that the state has an opportunity to consider how to spend some of the money we've aimed to save since reforming our parole system back in 2021. Before that, we led the nation in re-incarceration for parole violations. The cost of incarcerating people for technical violations was $680 million annually. Since 2021, when we passed the Less Is More Act, we've reduced the number of people in prisons and jails for parole violations, and there were 7,000 fewer people on parole in 2023 compared to 2021. "Less is More" aimed to save some of that money in a few different ways. It ushered in earned time-credits. Under "30-for-30," people earn 30 days off their parole sentence for every 30 days of compliance. About 20,000 people have earned early discharge from parole on this basis since the changes came in. 
Columbia University Justice Lab and Unchained partnered with the Less is More Coalition and recently asked five communities most harmed by historic parole rules, "How would you like the state to spend the money saved with 'Less is More?'"
People spoke up. They said housing instability is the disease in society. Not crime. If we got more people off the streets and into homes, there would be a lot less harm done. They also said lack of access to adequate mental health treatment is a huge roadblock. 
I served as director of statewide reentry for the state Department of Corrections and Community Supervision from 2009 until 2014. What I learned is that when we talk about reentry, it actually starts from day one, from the time of a person's first arrest. If that person has a long history of addiction, or a behavioral health issue, then they should be dealing with it through the entire course of their stay in the system. Not just in the last year before their sentence ends. Right now our approaches to reentry don't see people as having an immediate need for treatment and services the first day of their arrest, and that's a failure. 
Most law enforcement leaders first get interested in the job because we want to serve our communities. When you listen to people coming out of prison talk about their lives, they have made mistakes. But they are people from communities that have thrown a lot of barriers in their faces. And they have often acted as many of us would, if we walked in their shoes. For example I recently did some work with a nonprofit under contract with the Department of Homeless Services in New York City. I found that one person on parole had a housing voucher that allowed them to get housing unless they got a job that paid $35 less than they were earning. They had to ask their employer for a pay decrease to still qualify for housing. That's a disaster. Our employment programs need to set people up for success. And our housing programs need to intersect meaningfully with those aspirations. The support we give to people in finding meaningful work can make or break their successful return into society. It's too important to allow bureaucratic failures to let communities and taxpayers down. 
Next time our legislators call me to talk about public safety investments I'm going to tell them: Ask the people. The people we have harmed over years with our policies know what public safety is. They want a safe home. They want fairness. They want to be seen as a person with potential to overcome their substance abuse concerns and behavioral health challenges. They want to work. They want to be useful in the community. That's where we should invest if we're serious about improving public safety over the next legislative session.
Vanda Seward is the director of the Criminal Justice Program at Kingsborough Community College.
Powered By
NEXT STORY: Opinion: A new congressional map in New York for 2024? A big 'if' and 'when'