2023 elections
Voter outreach, not the migrant crisis or Israel-Hamas war, could drive City Council turnout
In low turnout elections, like the Nov. 7 general election, campaigns have to work hard to get their voters to the polls.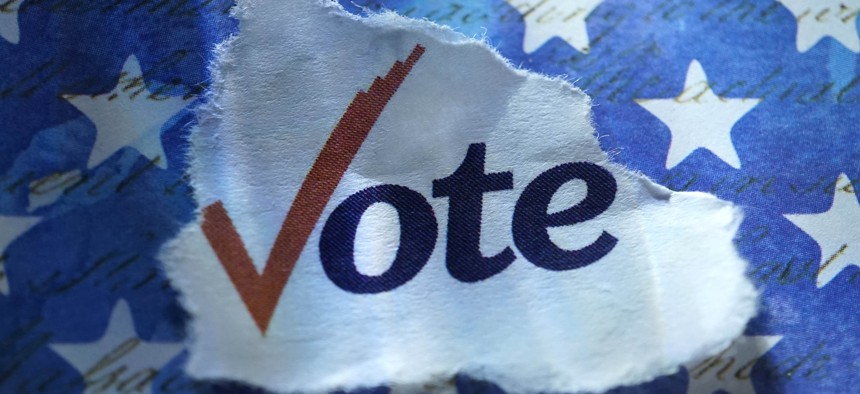 For anyone queued into the thrum of New York City's political pulse, it may seem like a no-brainer that many New Yorkers heading to the polls for the Nov. 7 election are doing so because of the city's influx of migrants or the Israel-Hamas war. After all, these issues have dominated the discourse and spurred people to protest in recent weeks.
But that's not the case, according to campaign insiders. While those issues are no doubt important – and potentially more consequential in some districts – personal outreach to voters is the overarching theme in these waning days before the general election.
Turnout is expected to be abysmally low – early voting numbers are already hinting as much. A mere 29,750 New Yorkers cast their ballots as of Oct. 31, which is less than 2% of all active registered voters in the city, according to the New York City Board of Elections. That's not at all surprising given that this is an off-year election. There are no citywide, statewide or federal races on the ballot to drum up participation. Even with every New York City Council member up for election, only roughly a half-dozen general election races are expected to be competitive. Still, the election does pose an opportunity for Republicans to build on their recent momentum.
There's District 47 where Democratic City Council Member Justin Brannan and newly minted Republican Council Member Ari Kagan are locked in a fierce fight to represent the redrawn southern Brooklyn district. In District 13, Kristy Marmorato, an X-ray technician with strong ties to the Bronx Republican Party, is challenging incumbent Marjorie Velázquez in hopes of becoming the first Republican elected to the Bronx in the past two decades. District 43 brings political newcomers Democrat Susan Zhuang and Republican Ying Tan to a head in a new majority-Asian district in Brooklyn. A handful of other races will have similarly interesting dynamics.
Even in the competitive districts, candidates said their focus was largely centered on connecting with voters rather than trying to galvanize turnout around any singular issue. Campaigns across the city have hit the streets, distributed mailers, made phone calls, knocked on doors and hosted events in an effort to speak with as many people as possible.
Velázquez's campaign, for instance, has been knocking on at least a thousand doors a day. "From our experience, public safety has been resonating a lot more with voters than other issues," JT Ennis, Velázquez's campaign manager, said. "Frankly, keeping this community safe is this district's top priority, so we're confident Marjorie's strong record funding the police, combined with the PBA endorsement, will drive our success."
Prioritizing that time to connect face to face with voters was especially important for Democratic Orthodox Jewish candidate Amber Adler in her second run for the southern Brooklyn District 48 seat.
"One lesson I learned the last time I ran was that you can have your picture everywhere, but you aren't talking to a picture with your picture everywhere. You are talking at people," she said. "This campaign I wanted to make sure that I spent my time and my resources talking to people one on one."
Low turnout doesn't necessarily favor one party over the other, according to Democratic strategist Trip Yang. But it does make a campaign's ability to effectively mobilize voters all the more important.
The Israel-Hamas war hasn't played a big role in the voter outreach strategies of many campaigns, although the conflict will likely have some level of impact in the districts most impacted by the violence. District 47, in particular, is home to a large number of Arab and Jewish New Yorkers. Both Kagan and Brannan have said they want peace but refrained from calling for a ceasefire, Politico New York reported.
"That's a place where the determination will be: Does the Arab vote turn out in significant numbers?" political consultant Hank Sheinkopf said of District 47. "Is this the issue they care about? They have not turned out with intensity before. This could be the test of a newly emerging minority's power."
The migrant crisis has played more of a role in the buildup to the general election as city spending has skyrocketed and leaders have scrambled to open more emergency shelters. The issue has put Democrats on the defensive and fueled Republican's potential to grow their ranks within the City Council.
"In some districts, water issues will be important. In others, it'll be about bread and butter services," Sheinkopf said. "What you are seeing is a drive for power by newly emerging minorities, particularly Asians. And you are seeing protect power and influence by other older ethnic groups. The fear of Manhattan looms large in the outer boroughs."
Even if turnout is low, the way in which the races shake out will likely shed some light on bigger elections to come.
"If it hurts Democrats in November 2023, it could really hurt Democrats in the November 2024 presidential elections where you could argue control of the House of Representatives hinges on these competitive battleground Hudson Valley and Long Island seats that get the New York City media coverage," Yang said.
Powered By
NEXT STORY: George Santos decisively not expelled from Congress