Politics
City & State's most popular articles of 2021
Read about what you read about this year.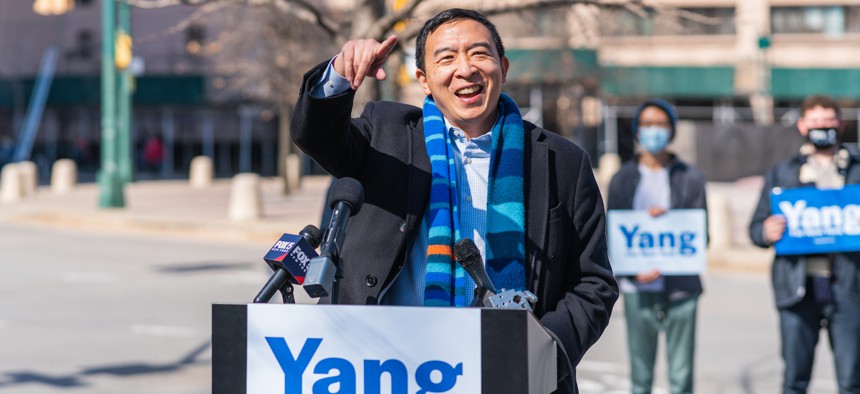 Dear mercurial audience, we don't always know what will move you. Sometimes you're interested in COVID-19 numbers, other times you want to know about obscure Eric Adams administration appointees. This was a major election year, and our coverage of election results dominated our traffic numbers. When you take out election results pages and all our various political trackers (such as those tracking gubernatorial endorsements and who's running for governor as a Republican), another strong theme emerges. This year, coverage of all things coronavirus: leftover vaccines, new variants, public health tech, continued to drive our website traffic. Aside from our Power Lists (Political Consultants Power 75 was the most read list if you're curious) and our many political trackers, here are some of City & State's most popular articles of 2021. 
Takeaways from New York's (competing!) redistricting draft maps
The state Independent Redistricting Commission had so much promise. Formed from a vision of an uncorrupt, bipartisan process to redraw district lines, the state's inaugural commission stumbled almost immediately, releasing two sets of partisan draft maps. Though the maps were preliminary, curiosity about the future of New York's electoral landscape made this one of the most read articles of the year. 
COVID-19 delta variant looms as NY reopens
Anxiety about the first major coronavirus variant tainted hopes for what the mayor declared would be the "Summer of New York City." As of June 30, when this article was published, just half of the city's population had been vaccinated, and the delta variant threatened even those who had been immunized. 
Remember the spring frenzy to get vaccinated? Before the shots became widely available and totally politicized? Our story about people who tried their luck by waiting outside vaccination sites for leftover shots struck a nerve.
Andrew Yang's mayoral campaign is being run by a lobbying firm
Sometimes, you just need to point out the obvious. That Yang was relying heavily on Tusk Strategies to run for mayor was well known in political circles, but our story on that dynamic jump-started a conversation about campaigning in New York City and prompted a statement from Bradley Tusk on how he would mitigate conflicts of interest if Yang was elected.
What is New York's vaccine passport app? 
Soon after former Gov. Andrew Cuomo opened up vaccine eligibility to all adults, he announced an app New Yorkers could use to show their vaccination status. We talked with tech and privacy experts about the benefits and risks of the new app.
Who's on Eric Adams' transition committee?
Adams waited until December to announce the names of more than 700 people he was relying on as he prepared to lead New York City. The huge list shows who has Adams' ear and who doesn't.
Wait, why is indoor dining reopening again?
Last January, before vaccines were available and as COVID-19 cases and hospitalizations rose, Cuomo eased dining restrictions in some areas of the state. The loosening of restrictions came after about 100 Erie County establishments sued the state over the rules.  
Buffalo Mayor Byron Brown faces backlash after winning write-in campaign
The race for mayor of Buffalo became a national story when democratic socialist India Walton upset incumbent Mayor Brown in the June primary. Brown ultimately defeated Walton in the general election with a write-in campaign, but his success in the general election still cost him respect from progressives who criticized him for challenging the party's nominee. 
Wait a second, is Curtis Sliwa making sense?
The Republican candidate for New York City mayor may talk a lot about his cats, but at least he acknowledged that the 2020 election was not stolen from Trump, voting matters and vaccines work. That's more than some members of his party have mustered. 
Melissa DeRosa was on the rise, then the last two months happened
The former secretary to the governor was a young rising star in state politics, hailed for her work on gestational surrogacy and the pandemic response. But when Cuomo began a long and slippery downfall, his most trusted adviser was dragged down as well.