Politics
2022 in a nutshell: Our top 10 articles of the year
As we leave 2022 behind, let's not forget to remember the year's top headlines.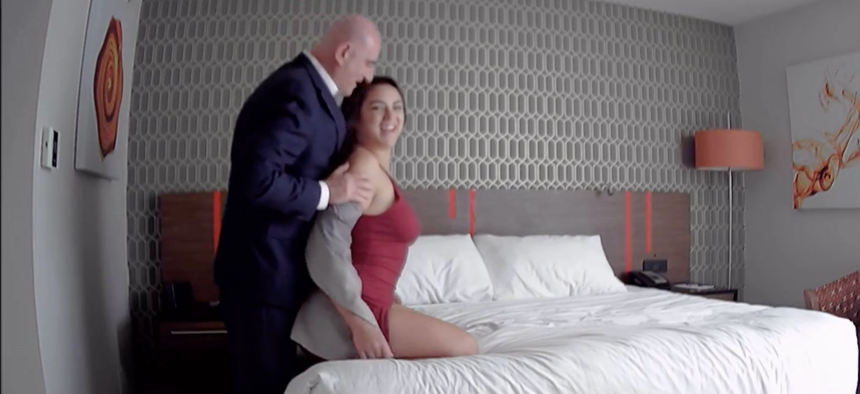 Numbers don't lie. As we head into the new year, we decided to reminisce and reflect on the top 10 articles you, the audience, viewed the most this year, and we learned some new things about you. First, it seems like you guys like sex tapes as our top-viewed article was about a candidate releasing one for campaigning purposes … It was also pretty clear that you all like guns and wanted to learn more about how and who can actually get one after the U.S. Supreme Court struck down the state's restrictions on concealed carry licenses. There was also a strong interest in the diet of vegan (flexitarian) New York City Mayor Eric Adams and his distaste for New Yorkers working from home in their pajamas. And of course, with all of the conflict and accusations thrown back and forth from the left and right during this year's election, you guys seemed to want clarity on the policies candidates were advocating for and who actually had a chance of winning their races. Not including our power lists, election previews and election rundowns, here are our top 10 articles of the year that you couldn't stop clicking on.
1.) Manhattan congressional candidate publishes a porn video to highlight his sex positive platform by Jeff Coltin
Desperate times call for desperate measures, and Mike Itkis, who was the third-party candidate for the 12th Congressional District, wanted to make sure that voters got the message about how serious he was about his sex positive campaign, and well, they did. The candidate released his own 13-minute sex tape with a porn star to shove the message down voters' throats that he stands for legalizing sex work and making sexual rights explicit. 
2.) I ate like Eric Adams for a week by Caitlin Dorman
New York City's first vegan mayor started off the year with a strict plant-based message. He made sure New York City kids were eating their vegetables by announcing "Vegan Fridays" in public schools and touted a chunk of policy goals to enforce the consumption of plant-based meals in his city. Our very own Caitlin Dorman decided to channel Eric Adams and eat like him, but stricter (excluding fish and oil drizzled vegetables the mayor sometimes likes to indulge in), for a week using his cookbook, "Healthy At Last: A Plant-Based Approach to Preventing and Reversing Diabetes and Other Chronic Illnesses," as her guide. 
3.) Here's how New York's revised concealed carry law will set new limitations on guns by Sara Dorn
In order to prevent New York from turning into the wild, Wild West after the U.S. Supreme Court decided to overturn the state's restrictions on concealed carry licenses in June, Gov. Kathy Hochul expeditiously signed legislation that limits who, how and where an individual can carry a gun on the streets. The law itself may not be bulletproof as it has faced ongoing legal challenges. 
4.) Who can actually get a gun in New York City? by Amina Frassl and Sara Dorn
Now, after reading all of the restrictions Hochul set on who can carry guns, you may wonder: Who in the world can actually carry a gun in New York City? Well, as of July, that depends on who over the age of 21 has "good moral character" and the ability to use a weapon "only in a manner that does not endanger oneself or others," which will all be determined by licensing agencies through an extensive vetting process. 
5.) New York is beginning to face off with a new omicron subvariant. Here's what you need to know about BA.2. by Candace Pedraza 
In March, New York just couldn't catch a break, in the middle of the state battling the omicron variant, its subvariant, BA.2, creeped into the picture as basically omicron on steroids. What made the subvariant more dangerous than omicron was the fact that it was spreading like wildfire across the country, sending alarm bells to health departments to try to quickly contain the highly transmissible strain. 
6.) Alexandria Ocasio-Cortez avoids a primary – after raising $10.2 million by Jeff Coltin and Holly Pretsky
This year's election season was smooth sailing for Rep. Alexandria Ocasio-Cortez who didn't have to lose sleep over getting reelected. Let's just say that other Democrats didn't want the smoke as her $10.2 million fundraiser alone was robust enough to fend off challengers looking to unseat her in the 14th Congressional District. And threats from the Republican side in a district that's bluer than ever before? No chance in hell. 
7.) Where do Hochul and Zeldin stand on big policy issues affecting New York? by Rebecca C. Lewis and Shantel Destra
Well, this election season wasn't stress-free for everybody. Gov. Kathy Hochul and Rep. Lee Zeldin were in a tug of war for New York's most powerful position in Albany, in which both sides played tit for tat exchanging damning accusations about one another and big promises for shaping policy in the state. With so much back and forth, it was hard to keep up with who stood for what on some of New York's biggest issues, that's why we outlined what each of their views were for you. 
8.) City employees are eyeing the exits as Adams insists on in-person work by Annie McDonough
Eric Adams is stuck in 2019. The New York City mayor has not been accepting of remote work culture, which was brought forth by the pandemic in 2020, to the point where city employees are required to come into the office to work, and they're running for the hills. Despite the continued threat of COVID-19, its family of variants, and now RSV and the flu making debuts every few months, the mayor refuses to let the city's work culture evolve with the growing threat of viruses.
9.) Rep. Nicole Malliotakis is (probably) screwed by Jeff Coltin
Speaking of threats, Rep. Nicole Malliotakis' seat in Congress appeared to be in jeopardy after New York's redistricting task force revealed new congressional district maps in January that appeared to give Democrats an advantage in her Staten Island district. But when the state Court of Appeals overturned the proposed maps shortly after, Malliotakis got the last laugh as she managed to maintain her seat in the 11th Congressional District in this year's general election, putting away Max Rose, the moderate Democrat she unseated two years ago, once again. 
10.) Hochul doubles down on telling GOP candidates to leave New York by Sara Dorn
Hochul said what she said. The governor carved out time the night before Election Day to send a special message to GOP candidates: Start packing and take your Trumpism with you. Hochul doubled down on pointing to where Republicans can flock to soak up the ultraviolet rays of conservatism, and that's in the sunny state of Florida. This message came weeks after she called the Sunshine State "overrated."