Power List
The 2023 Albany Power 100
The movers and shakers in the state Capitol.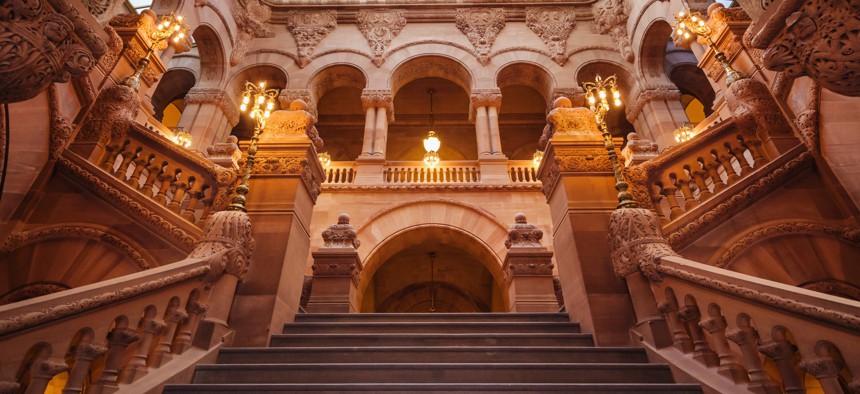 Gov. Kathy Hochul won a full term in office last fall, but the honeymoon didn't last very long. Progressive Democrats in the state Senate torpedoed her nominee for state chief judge, suburban lawmakers shot down her sweeping housing plan and a standoff with lawmakers led to a state budget limping across the finish line over a month late.  Yet, despite these high-profile setbacks, the trailblazing leader did notch some noteworthy victories this session – and, in the grander scheme of things, she remains at the helm of a sprawling state government apparatus that serves a population of nearly 20 million people.
The Albany Power 100 tracks the successes and failures of Hochul and other key power players in the state Capitol over the past year. City & State's latest ranking of the Albany elite puts a spotlight on state lawmakers, gubernatorial appointees, business executives, labor leaders, advisers, advocates and activists who are vying to shape New York's future. 
Did we miss anyone? Let us know at lists@cityandstateny.com. And pitch us names for our upcoming power lists here.
Correction: An earlier version of this post mischaracterized Education Commissioner Betty Rosa's work on high school graduation requirements.
NEXT STORY: The 2023 Queens Power 100